Remy Ma's Mini-Me Daughter Reminisce Wears Hair Buns and a Purple Dress in a New Pool Pic with Mom
Remy Ma's daughter recently melted many hearts after shots of her posing with her superstar mom in a gorgeous outfit surfaced on her parent's social media pages. She looked breathtaking!
Remy Ma's daughter Reminisce has her parents securely wrapped around her little pinkie, and their love for her is so infectious, their fans have caught it too.
A snap of the tot was recently shared via Instagram by her dad Papoose and her mother. The image featured her seated next to her mother, who had her back to the camera.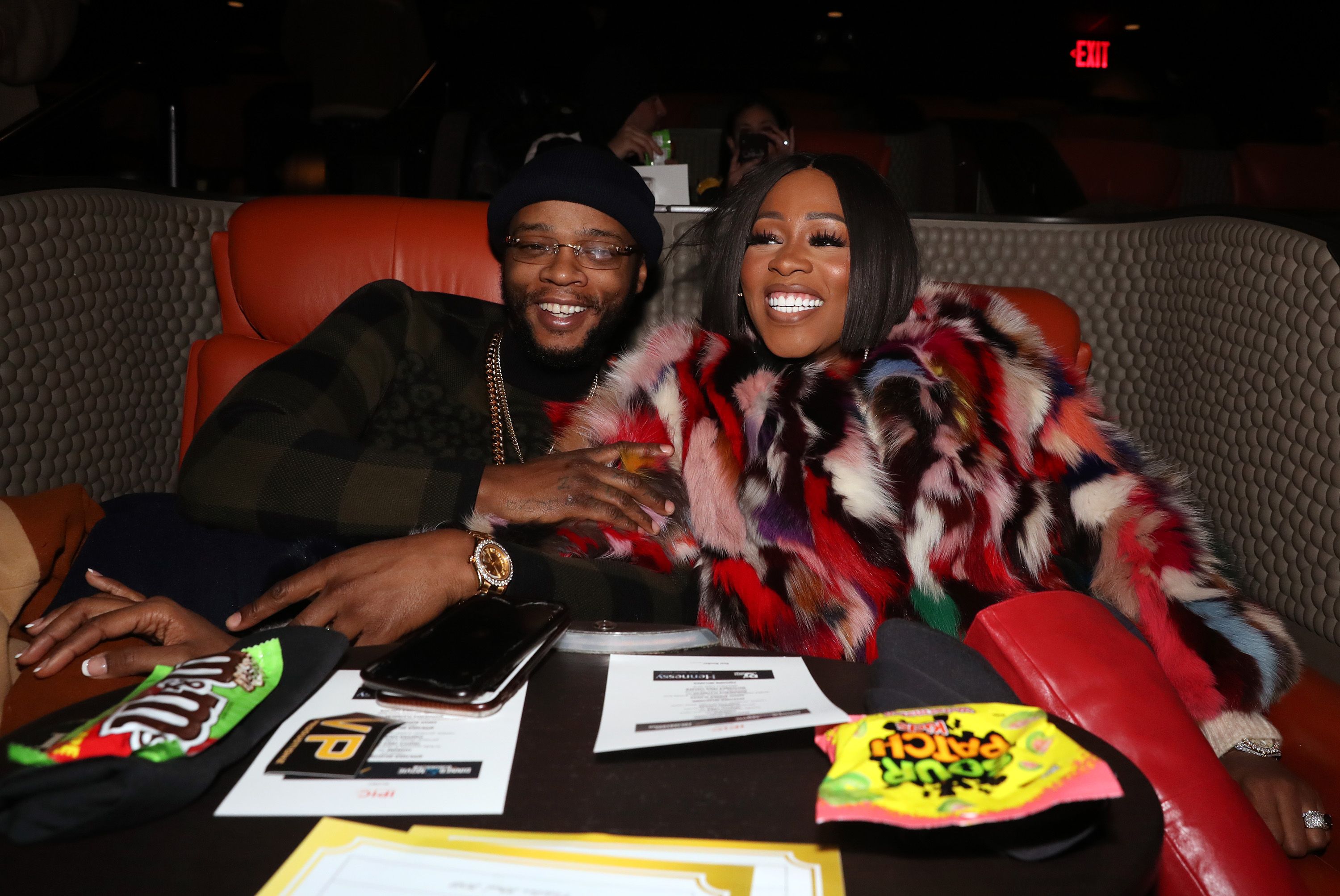 Remy may have been caught unawares by the shot, but Reminisce was not. While her mother's back was turned, she had her eyes on the camera.
The shots were taken as the mother-daughter duo enjoyed some bonding time by the swimming pool. Reminisce was dressed in a simple purple outfit while her mother wore a white crop top coupled with pink bottoms. 
When her father shared the shot on his page, he joked about how aware she is everywhere she goes. The proud dad, obviously proud of her acute senses, declared that she "sees everything."
He is not surprised though, after all, he calls her "golden child," and she has repeatedly proven that she is deserving of the title. Earlier this year, the little girl made headlines when it was revealed she could already read at age 2.
She had given him the green light on the subject of making another baby. 
The proud father once shared a video that captured the little tot reading words off flashcards at her father's prompting. In his caption, he revealed that she has been able to identify words since she was merely one year old.
Reminisce, born in December 2018, is Remy's only child with Papoose, whom she has been married to since 2008. She also has another child from a past relationship and is stepmother to her husband's three other kids. 
Last year, rumors started going around about Remy and Papoose having a child on the way after he hinted at it during an appearance on Fox Soul's "Out Loud With Claudia Jordan."
A couple of months later, he clarified himself— no, Remy was not pregnant, but she had given him the green light on the subject of making another baby. It was not an easy decision for the woman who had lost both her eggs to ectopic pregnancies. 
Apparently, she felt it would not hinder since there was a pandemic slowing things down. They chose to go with in vitro fertilization, and they started the procedure, which pushed him to open his "big mouth." With that, Reminisce will undoubtedly get a sibling, eventually.