Daily Joke: Man Tells His Wife He Won the Lotto
A married man who wanted a few days alone came up with a clever way to get rid of his wife. But she had questions, and he lacked patience.
A man wanted to get rid of his wife for a few days, so he thought up a way to get her away from the house. He went home one day and yelled happily about how he had won the lotto.
She could not believe her ears, but his joy was quite palpable. He ordered her to pack her bags since they were going on a nice vacation, and it spurred her into action.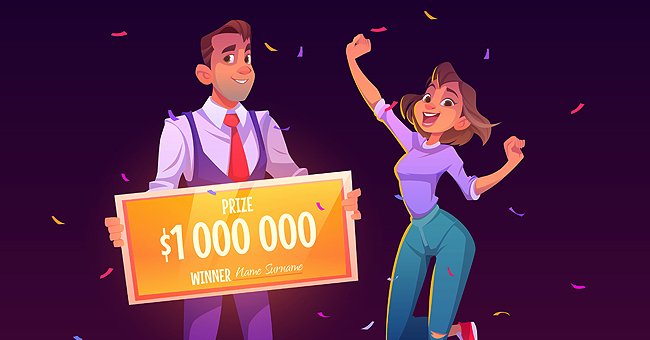 As she went to do his bidding, she asked him what weather to pack for, but the man slipped up without giving it a thought when he only said:
"I don't care, just be on your way!"
Another joke to enjoy: A man and his wife were at the dining table having breakfast when she attempted to tell a story. She was having trouble recalling a key detail, and eventually, she returned to sipping her tea.
After a moment, she sighed and started lamenting about how she was sure her mind was nearly gone. Her husband looked at her and said he was not surprised; after all, she had been giving him a piece of it every day for nearly two decades. 
Here's another joke: Multiple men were cooped up in the locker room of a golf club when a phone suddenly rang. One man received the call and put it on the loudspeaker, giving everyone a chance to listen in the room.
A woman's voice filtered through. She was asking if the man was at the club, to which he answered yes. She went on to tell him about how she wanted to purchase some items she found as she went about her business that day.
Some of them included a $2000 leather coat, a $90,000 new model Lexus and a house that cost $980,000. The man asked her to buy the coat and car but suggested she offer $900,000.
After a while, he agreed to pay the initial asking price. They concluded the call with declarations of love, and the man hung up to notice the men in the room gawking at him in shock.
The man who was enjoying the attention he was getting from everyone in the room took a minute to soak everything up, grinned a bit, turned around, and asked,
"Anyone know whose phone this is?"
Sources: ShortFunny, Startsat60, Startsat60