Fans Say Kiyan Anthony Took after NBA Star Dad Carmelo after Mom La La Shared a Video of Him
Fans could hardly miss the striking resemblance NBA star Carmelo Anthony shares with his son Kiyan Anthony after the latter's mom La La Anthony shared an adorable video of him on her Instagram page.
Kiyan Carmelo Anthony, the son of NBA and Portland Trailblazers star Carmelo Anthony, shares a striking resemblance with his famous father. 
However, if a recent video Carmelo's spouse La La Anthony shared is anything to go by, then father and son are not just alike in terms of physical features.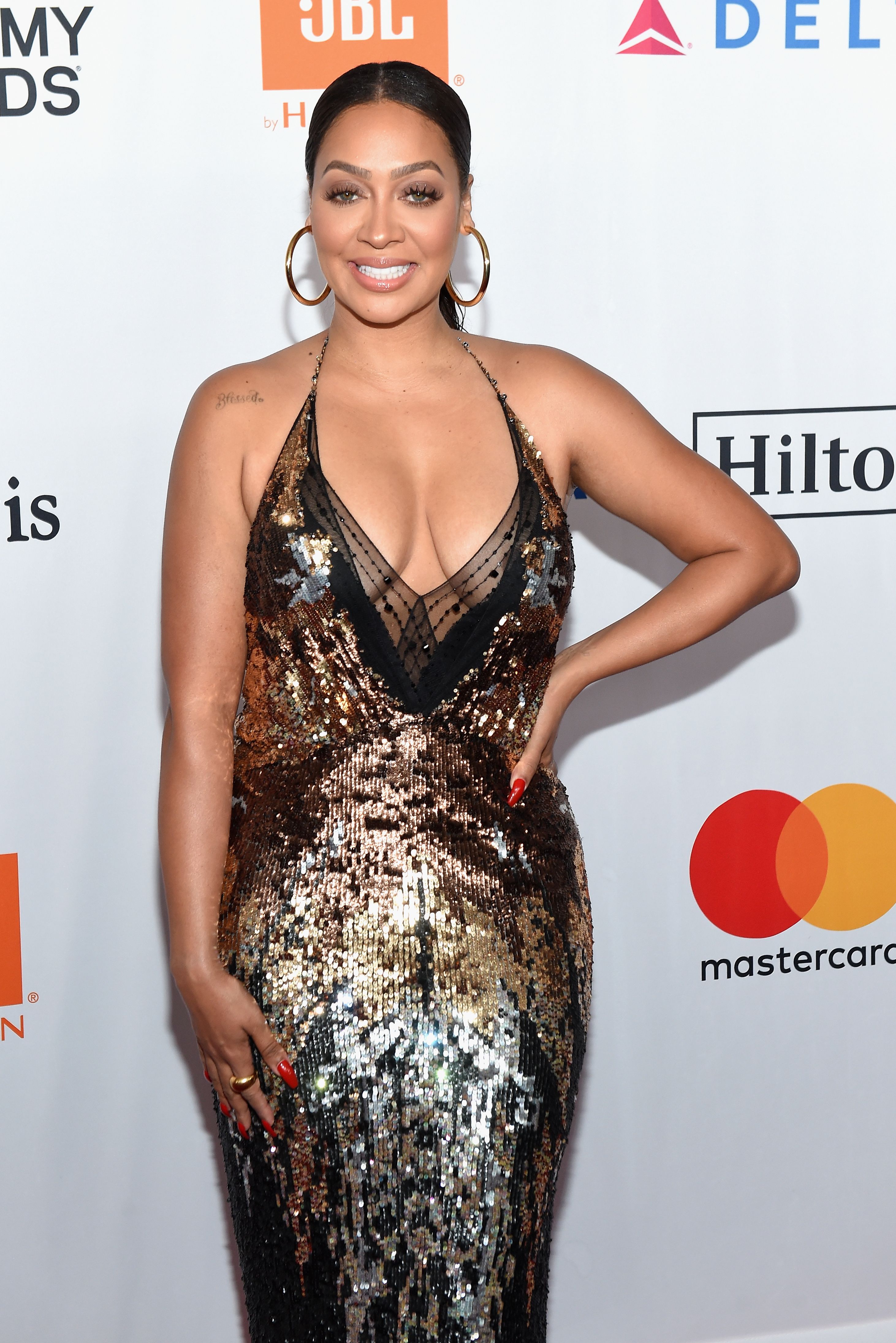 La La shared a video on her Instagram page that showed Kiyan engaged in basketball practice. The teenager, clad in a white T-shirt, multicolored shorts, white socks, and gray sneakers, tried and made an impressive three-point shot.
Kiyan's mom and some others in the background cheered him after he made the shot, while he also celebrated. In the post's caption, La La wrote:
"Game winning shot of P.I.G. by @kiyananthony‼️?‼️crazy game with @ciara @deckerdavis_fit Future and I ??."
Many of La La's friends, including Ciara's husband Russell Wilson, gushed over Kiyan's impressive shot. Many of her fans also commented on the post, noting that Kiyan got his skills from his father.
One fan said Kiyan is his father's son, while another person noted that the teenager's shot looked better than Carmelo's. A third fan said Kiyan is just like his dad. 
La La said her son is at the center of everything and always watching her and Carmelo

An Instagram user likened the video to a son taking after his father, while another fan noted that Kiyan clutches just like his dad.
This is not the first time Kiyan is showing off his impressive skills in basketball as he did so in front of his parents at the 2019 Battle of Magic, pulling off great jump shots, passing, and shooting skills. 

While it is a long way to say if Kiyan will eventually become an NBA star like his dad, Carmelo is making sure his son is on the right path to success.
In February, the basketballer announced that Kiyan would attend Christ the King High School in Queens, New York. The school is renowned for producing famous basketball stars like Speedy Claxton, Chamique Holdsclaw, Sue Bird, and many others. 

Kiyan celebrated his 14th birthday on March 7, 2021. He received multiple birthday wishes from his mom's famous friends, including Kim Kardashian who posted a picture of him on her Instagram Story.
The young teen is undoubtedly the love of his parents' eyes as they continue to co-parent him despite being constantly at odds in their marriage over the years. 
In a reported interview, La La said her son is at the center of everything and always watching her and Carmelo. Hence, they have to watch their utterances in public and lead with love to set a good example for Kiyan to follow.
So far, La La and Carmelo have done well in that regard, and Kiyan is the biggest winner. Fans will wait to see if he eventually leads an NBA team to championship wins in the coming years. Time will tell.