Antonoff Is Dating Carlotta Kohl — Everything You Need to Know About the Gorgeous Model
Jack Antonoff has long moved on from his former girlfriend, Lena Dunham.  His relationship with his new love interest, Carlotta Kohl, is going strong, leaving many in awe of the young model who stole Antonoff's heart.
American singer Jack Antonoff's relationship with model Carlotta Kohl has fast become the envy of all eyes since the duo went public with their romance.
The two became an item in 2018, shortly after Antonoff's split from "Girls" creator Lena Dunham, whom he dated for five years. Before their romance hit the tabloids, rumors of his affair with fellow singer and long-time collaborator, Lorde swirled.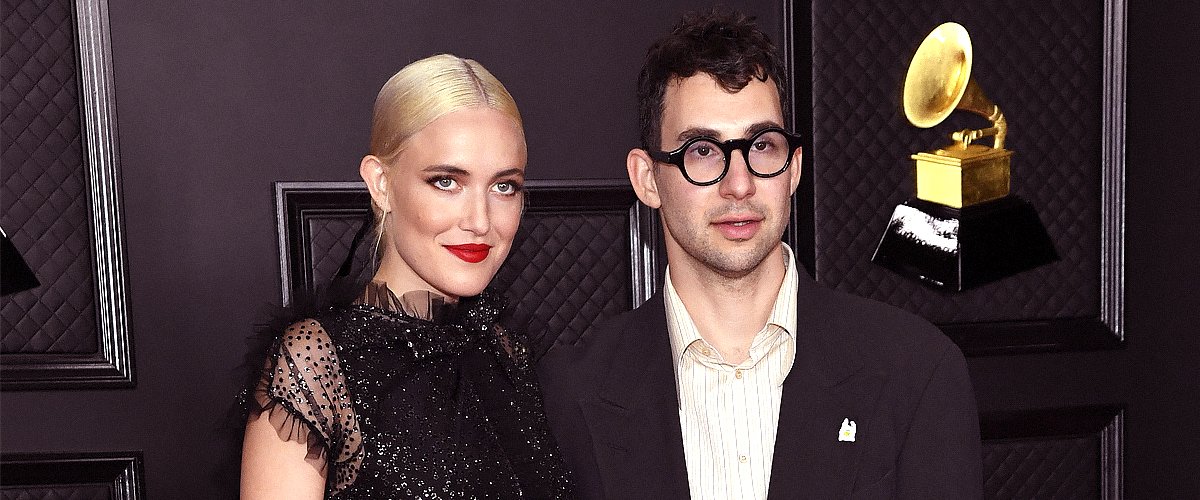 However, the 37-year-old released a tweet, debunking the rumors. Lorde also denied having a relationship with Jack Antonoff. Becoming linked with Kohl finally set those rumors to rest for good. 
Since then, the media have remained unrelenting in the quest to gather as many details as possible about Antonoff's latest love interest.
MEET JACK ANTONOFF'S GIRLFRIEND
Carlotta Kohl is well versed in the arts, just like her beau. However, her specialty lies in more diverse fields. She is a New York-based model. Her first venture into fashion modeling was in Milan, exhibiting for Alberta Ferretti and MaxMara.
In addition to modeling, Kohl is a talented photographer, a visual artist, and a sculptor. Her works in photography have made their way into various top campaigns and editorials, including Alberta Ferretti, Free People, and Miu Miu.
The model's friendship clique is as impressive as her work in the arts, with notable names like Selena Gomez, Petra Collins, Madeline Poole, and Paloma Elsesser making the list.
When she's not behind the camera, Carlotta Kohl likes to strike a pose wearing a Pucci in Labirinto Print. #PuccixLofficiel @lofficielparis pic.twitter.com/aOHrjnSGNz

— Emilio Pucci (@EmilioPucci) February 2, 2017
KOHL'S CAREER
Since hitting the runway under the guidance of Carine Roitfeld, Kohl's career has been on overdrive. In the last decade, she has captured the attention of magazines like Vogue, The Cut, Refinery 29, and Fashionista, all of which have featured her in their publications.
In a 2020 interview, Dunham admitted she still loved the "I Wanna Get Better" crooner even though things did not work between them.
As a graduate of the prestigious New York City School of Visual Arts, Kohl began her career by doing solo art exhibitions in several regions, including Los Angeles, San Francisco, and Paris. She grew her artistic career for years before venturing into modeling.
Brianna Lance answers the question, "If Miu Miu was a song, what song would it be?" "Cheree by Suicide."

Brianna Lance for #GirlInMiuMiu (part 7 of 9)

📷 #CarlottaKohl pic.twitter.com/4PSf0BZfLw

— Miu Miu (@MIUMIUofficial) February 27, 2018
She is also committed to sustaining wildlife, volunteering for Wildlife Fund, an organization that provides medical care and rehabilitation to wildlife before releasing them back into the wild.
In 2017, Paper Magazine tagged the icon "Most Likely to be Completely Unavoidable," predicting her name would go viral within a year. The prediction came to pass as her path crossed with Antonoff, putting both her career and romantic life in the spotlight.
Who exactly is #CarlottaKohl? Here's everything we know about #JackAntonoff's girlfriend. https://t.co/VBhuaDK54s

— InStyle (@InStyle) November 26, 2018
RELATIONSHIP WITH JACK ANTONOFF
Carlotta Kohl was first linked with Antonoff in early 2018. The duo was spotted together at a New York Knicks game in March that year, cozying up to each other. Prior to that, they hooked up in a New York City restaurant on a dinner date.
The couple has yet to disclose intimate details about their relationship like their first meeting or how and when they fell in love. However, many believe they connected right after Kohl's appearance on St. Vincent's album, "Masseduction," which the singer co-produced.
Model #CarlottaKohl fills her closet with Etsy & airport kiosk finds: https://t.co/gYyRljb2jB pic.twitter.com/NfCdPq5VM0

— COVETEUR (@Coveteur) September 24, 2019
ANTONOFF'S RELATIONSHIP WITH LENA DUNHAM
Before Kohl came into the picture, Antonoff was dating Lena Dunham. The duo began dating in April 2012 following a blind date set up by a friend of the singer. They sustained their romance for the next five years while living together in a Brooklyn Heights apartment.
In 2015, rumors of their engagement surfaced following an Instagram photo of Dunham sporting a ring on her left hand. The "Girls" creator addressed the engagement rumors shortly after, saying the ring was simply a stack of three friendship rings.
Just when it seemed wedding bells were imminent, the pair called it quits. Representatives of the twosome announced the split in December 2017, confirming they decided to part ways amicably.
Despite their breakup, the duo managed to find some mutual grounds and remain friends. In a 2020 interview, Dunham admitted she still loved the "I Wanna Get Better" crooner even though things did not work between them. She was content having him as a dear friend.
She even gave the star her nod of approval at the onset of his relationship with Kohl, pointing out in an Instagram post that he was finally dating someone who looked regular, normal, and how a girl should look.
Not the sort of approval one hoped for, but that was a start considering she was barely a year out of her relationship with him. Gratefully, Kohl and Antonoff's romance have only grown stronger in the last three years.