'Law & Order' Star Ice-T & His Daughter Chanel Honor Coco Austin on Mother's Day in New Videos
TV star Coco Austin received the warmest Mother's Day dedication from her loved ones, as they went all out celebrating her in new clips shared on social media.  
"Law & Order: SVU" star Ice-T knew the perfect way to celebrate his long-time wife, Coco Austin, as he and their little daughter Chanel sent sweet shoutouts to her on Mother's Day. 
The first clip was posted on Austin's Instagram page, and it presented the cute features of little Chanel in an up-close view. The little girl rocked a colorful tie-dye dress with her auburn hair styled in a french plait.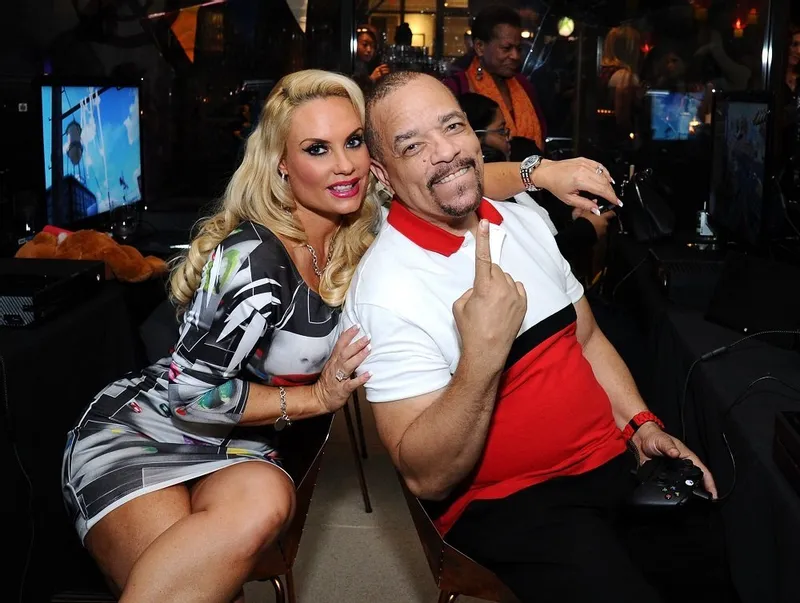 She stood with a sweet smile as she shared her Mother's Day shoutout, adding how much she loved her mommy. Chanel also spared a kiss for her star mom. 
The young girl adorably described the extent of her love as she stretched out her hand and extended it to her back, mentioning that she loved the TV star "all the way" to her back. Austin did not hold back the joy in her caption:
"I woke up to a lovely message from Chanel. It was her first mother's day where she understood the day…"
Ice-T also honored her on his Instagram page, sharing a clip of her walking down a hallway with Chanel. Austin was filmed sashaying and showing off her generous hourglass figure in a two-piece outfit.
The mom-daughter pair had their faces covered in face masks while they strode down. Austin's figure-hugging outfit was a pink floral patterned outfit that included a cropped top and pants.
Besides dealing with Steve's situation and showing his wife the needed support, Ice-T also knows when to step in for her.
The "Ice Loves Coco" star rocked heels and a white shoulder purse. Meanwhile, Chanel looked as colorful as her mom in a rainbow-inspired dress with her hair brushed down her back. Her dad captioned:
"Happy Mother's Day to @Coco. You are the most incredible Mother to Chanel.[...] Best friends, twins, everything she could ask for. I call you Supermom..."
Amid the quarantine lockdown, Ice-T was glad to have his family around. The star shared in an interview with Hollywood Life that the silver lining for the COVID-19 pandemic was being able to spend time with Chanel.
The "Law and Order" star mentioned that was one thing he was grateful for. Ice-T, however, also talked about the health issues his father-in-law Steve Austin faced. He noted that Steve contacted COVID-19, and his lungs were severely affected.
Besides dealing with Steve's situation and showing his wife the needed support, Ice-T also knows when to step in for her. Such was the case when she faced backlash breastfeeding Chanel at age four. 
The star dad explained that people needed to be calm in such cases because Chanel only breastfed when she and her mom wanted to have mother-daughter moments.