Steve Harvey's Wife Marjorie Kisses Her Smiling Gray-Haired Mom in a Rare Pic on Mother's Day
Marjorie shared two heartwarming pictures of herself and her mom Doris Bridges in an Instagram post she made on Sunday to mark Mother's Day.
It is not every time Marjorie Harvey's fans get to see her post a picture of herself and her mother, Doris Bridges. However, those fans got a double delight on Sunday.
Marjorie shared two pictures of them in a post on her Instagram page to mark Mother's Day. In the first snap, mother and daughter posed in front of giant balloon-filled letters that read, "Mom."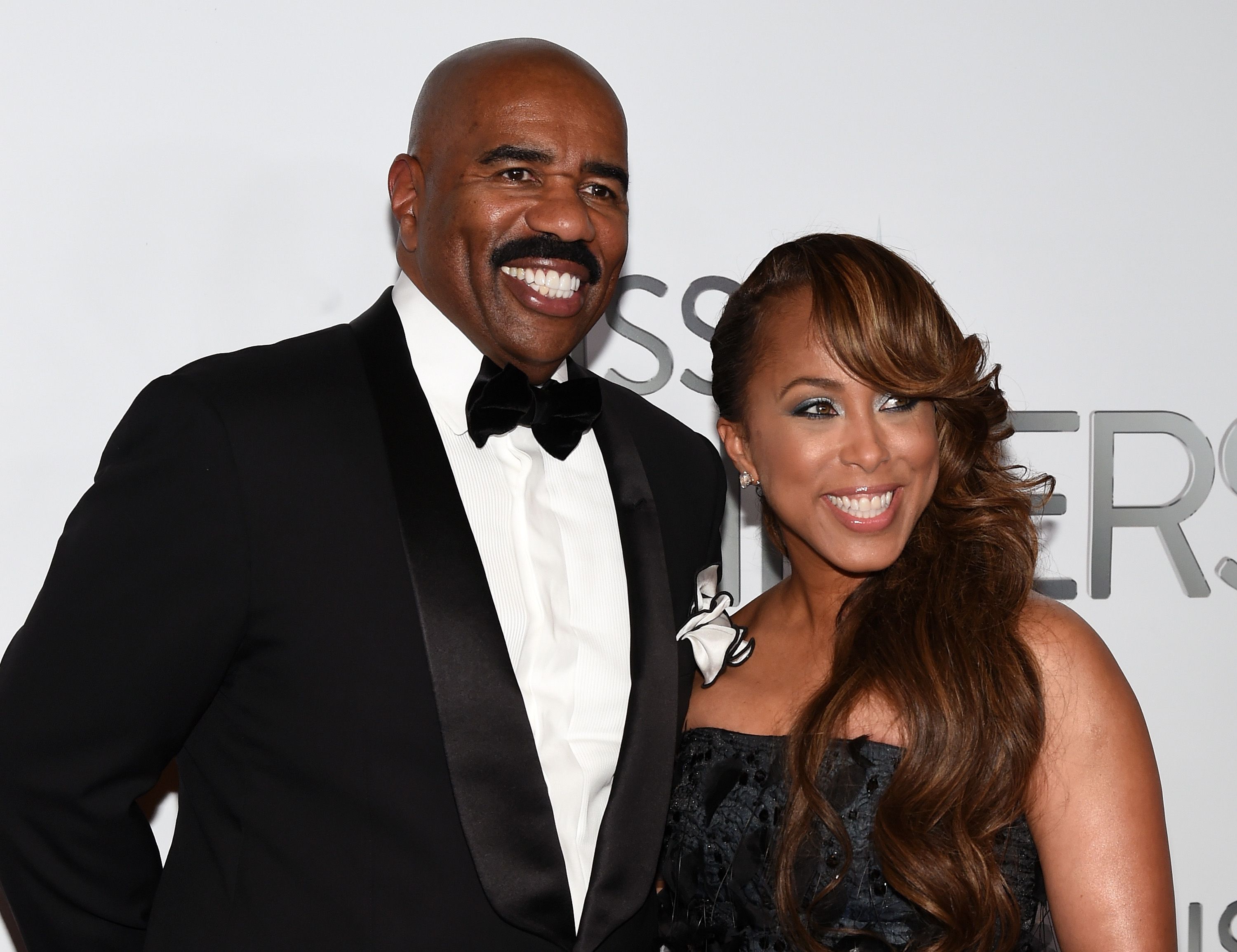 Marjorie hugged and kissed her gray-haired mother on the cheek as the latter smiled. In the second snapshot, the mother-daughter duo embraced each other and smiled while posing for pictures.
Marjorie wore a large multicolored jacket and matching pants, while her mom wore a black floral gown. In the post's caption, she wrote:
"Happy Mother's Day to My Beautiful Mom and all the Super Moms around the world ? ❤️."
Marjorie's Mother's Day post comes five weeks after she shared yet another picture showing her and her mother posing with their family members and relatives.
In the photo, Marjorie, Doris, and their relatives posed behind a dining table with multiple red cups, plates, and water bottles. They all smiled as they posed for the snapshot, which Marjorie captioned, "The most supreme DNA! ✨."
He also counts himself lucky to be with Marjorie and credits her for making a huge difference in his life.
In March, Marjorie shared yet another rare family picture on her Instagram page. This time, it was a snapshot of her father posing with his big brother.
In the photo, the aged siblings posed outdoors with Marjorie's uncle sitting on a wheelchair while her dad stood beside him. They wore jackets and baseball caps. Marjorie captioned the post:
"Daddy went to visit his Big Brother today. Thank you God......Such a Blessing! 86 and 92 years old ???."
Marjorie is married to famous comedian and television show host Steve Harvey. The couple has been married since 2007 and shares a blended family.
Steve has four children, twins Brandi and Karli Harvey, Broderick Harvey, and Wynton Harvey, from his previous marriages to Marcia Harvey and Mary Lee Harvey. 
After he and Marjorie tied the knot in 2007, he adopted her three children, Morgan, Jason, and Lori, who she also had from previous relationships.
Steve is a proud father of his seven children and has a lot of love to give his big family. He also counts himself lucky to be with Marjorie and credits her for making a huge difference in his life.