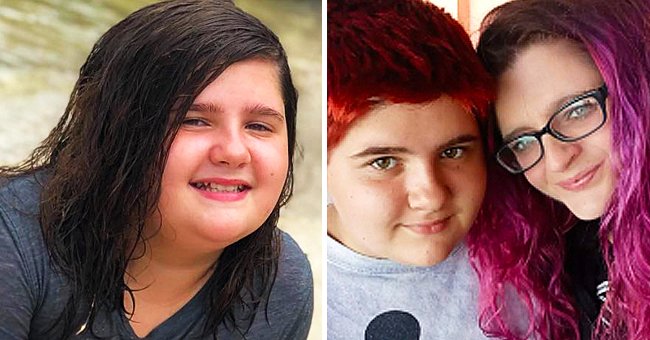 Twitter/8NewsNow. | Facebook/kim.barshaw
11-Year-Old Girl Dies in a Fire as She Tried to Save 7-Month-Old Puppies
The family of an 11-year-old girl killed in a house fire is paying homage to her with heartfelt tributes. The Sarasota County Sheriff's office shared details of the incident on their official Twitter account.
An 11-year-old girl, Riley Beisler, died last week in a house fire in Sarasota, Florida, while trying to rescue a pair of 7-month-old puppies. The victim's family recounted the incident while paying heartfelt tributes to the heroic preteen. Beisler's aunt, Laura Aiden, said of the little girl:
"She had a heart of gold. She loves those dogs.[...] They were 7-month-old pitbull puppies and, you know, puppies are hyper. But she loved those dogs."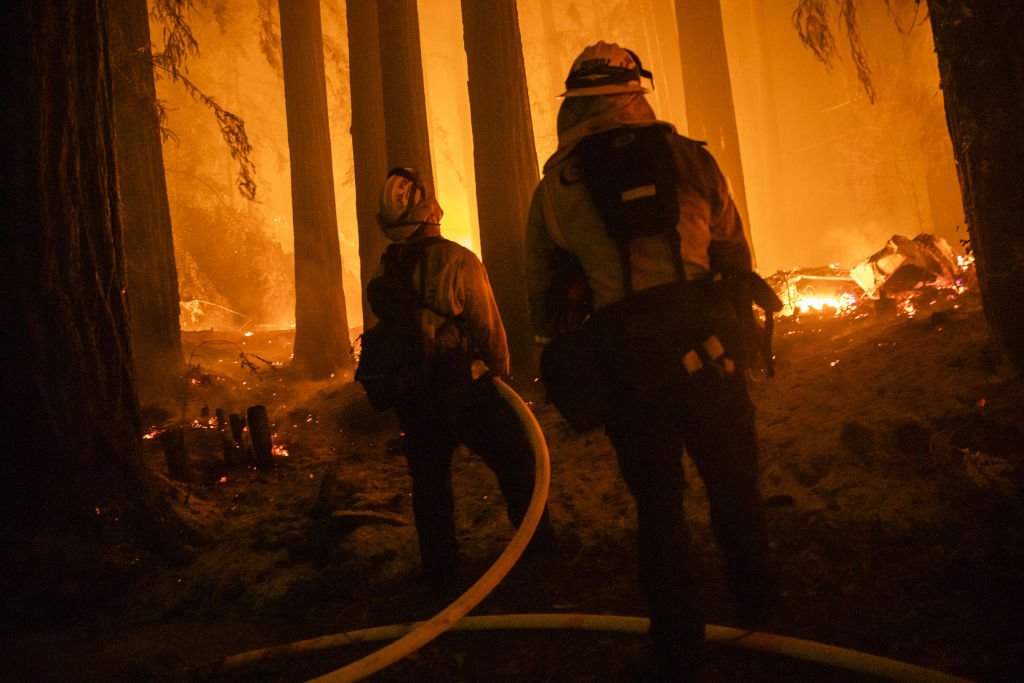 Firefighters with the Jamison Creek CDF station protect a home on Acorn Drive as flames approach during the CZU Lightning Complex fire | Photo: Getty Images
Relatives explained how the victim went into one of two homes that went ablaze at the Sun N Fun RV Resort in Sarasota in a bid to save the two puppies, Luna and Dobby. She never made it out of the fire alive. Aiden, like the rest of the family, was trying to see the positive side of it. She explained:
"She was loving, a really sweet girl. [...] To us, Rilee died trying to be a hero. And that speaks volume about who she is."
The Sarasota County Sheriff's Office responded to a 911 call about the fire outbreak on Iowa Drive at about 5:45 pm on Wednesday. However, they were unable to save the little girl.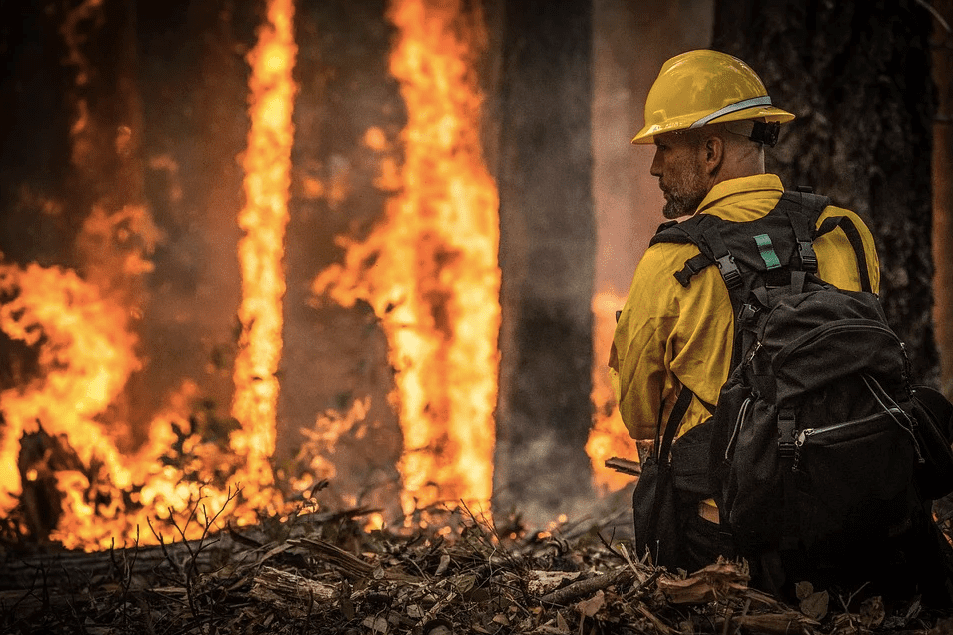 A firefighter looks on during a wildfire mission | Photo: Pixabay
Investigators believe Beisler died from smoke inhalation. The State Fire Marshall is yet to ascertain the cause of the fire, as investigations are still ongoing.
There have been cases of household pets dying to save kids from harm.
A report of the incident shared on the official Twitter page of the Sarasota County Sheriff's Office confirmed that authorities do not suspect foul play.
However, investigations conducted in collaboration with the Medical Examiner's Office would uncover further details about the fatal occurrence.
The victim's family set up a GoFundMe page to raise $20,000 towards Beisley's funeral arrangements. The campaign has so far attracted over two hundred donors.
While the story of the 6th grader who died to save her pets is undeniably tragic, yet heroic, there have been cases of household pets dying to save kids from harm as well.
One such case happened in Virginia, where a 10-year-old boy escaped a fire outbreak in his home, thanks to the heroic intervention of his two pit bulls. According to the reports, the little boy was asleep when the fire broke out.
Rather than scamper to safety, the dogs kept pawing at the lad and jumping all over him until he awoke and rushed to safety through the window. Sadly, the dogs never made it out alive.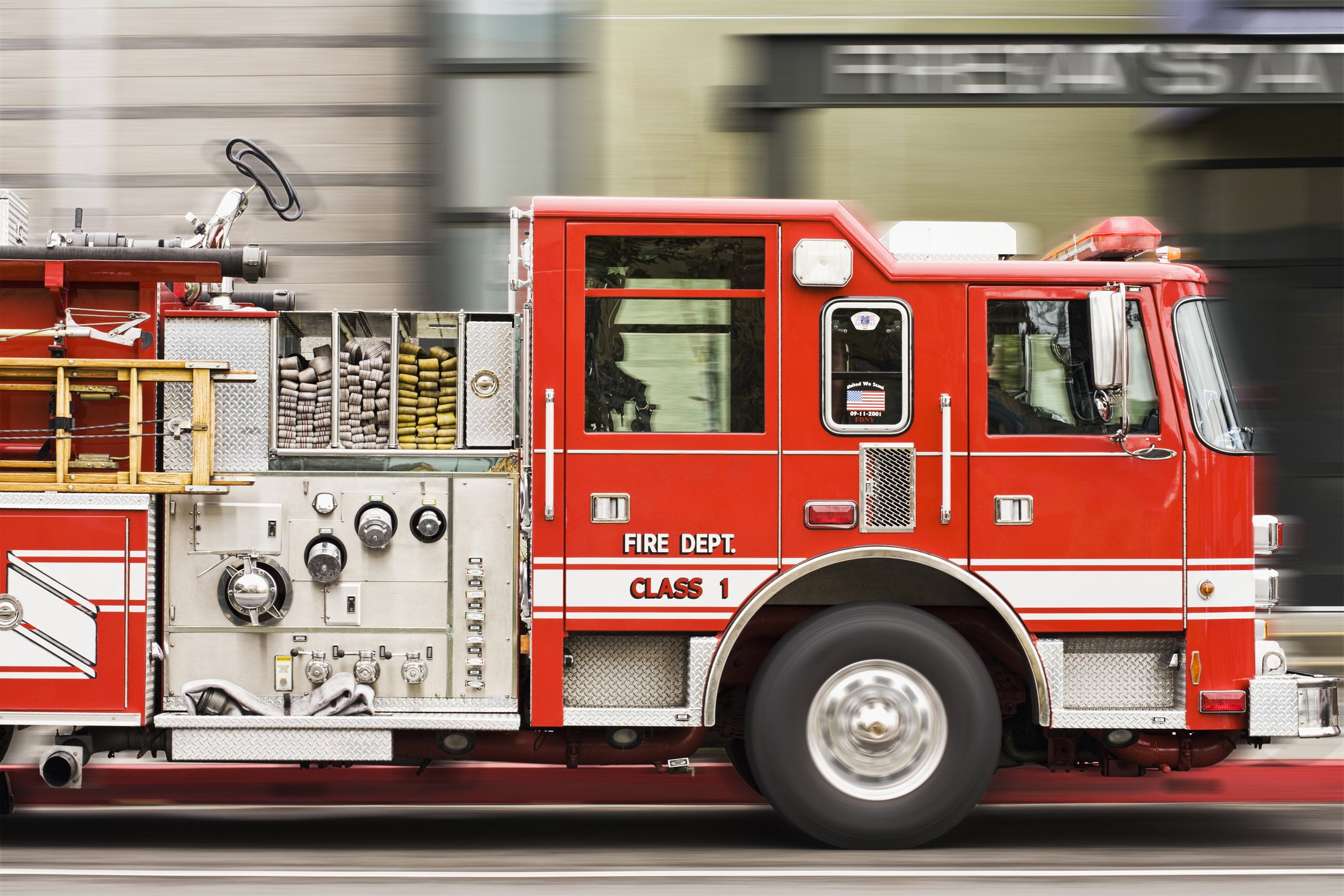 Blurred view of fire truck driving in city | Photo: Getty Images
Another fire outbreak happened in Chicago earlier this year, which also had a heroic ending. An eight-year-old girl trapped in a house fire in her third-floor apartment with her two younger siblings, aged four and two, devised a heroic means to get them to safety.
She threw a mattress out the window and coaxed her younger ones to jump through the window onto the mattress three floors down to escape the scorching inferno. Firefighters arrived in the nick of time and saved the day.
It takes a heart of gold to become a hero, and these kids have certainly proven that in their little ways by making remarkable sacrifices.
Please fill in your e-mail so we can share with you our top stories!