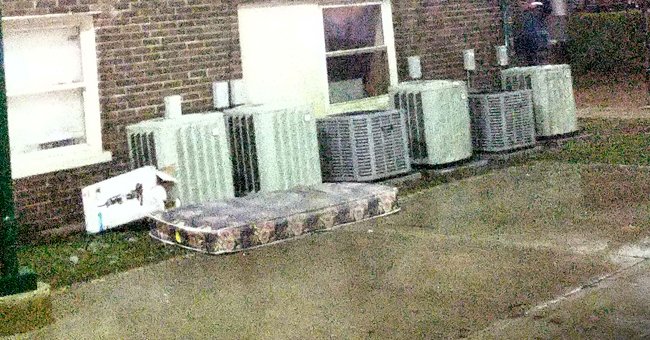 Twitter/CFDMedia
Girl, 10, Throws Mattress Out of a Window to Save Herself and Brothers Ages 4 and 2 from a Fire
A ten-year-old girl showed bravery, courage, and innovation when she and her younger siblings were caught in a fire in their home by jumping out of a window and onto a mattress she threw down.
When people find themselves in danger, they take several actions that one would have thought to be impossible to get themselves to safety. That is exactly what a ten-year-old girl did.
The young girl and her two younger brothers, aged four and two, were trapped in a third-floor apartment when a fire started. The girl made the innovative decision of throwing a mattress out of the apartment.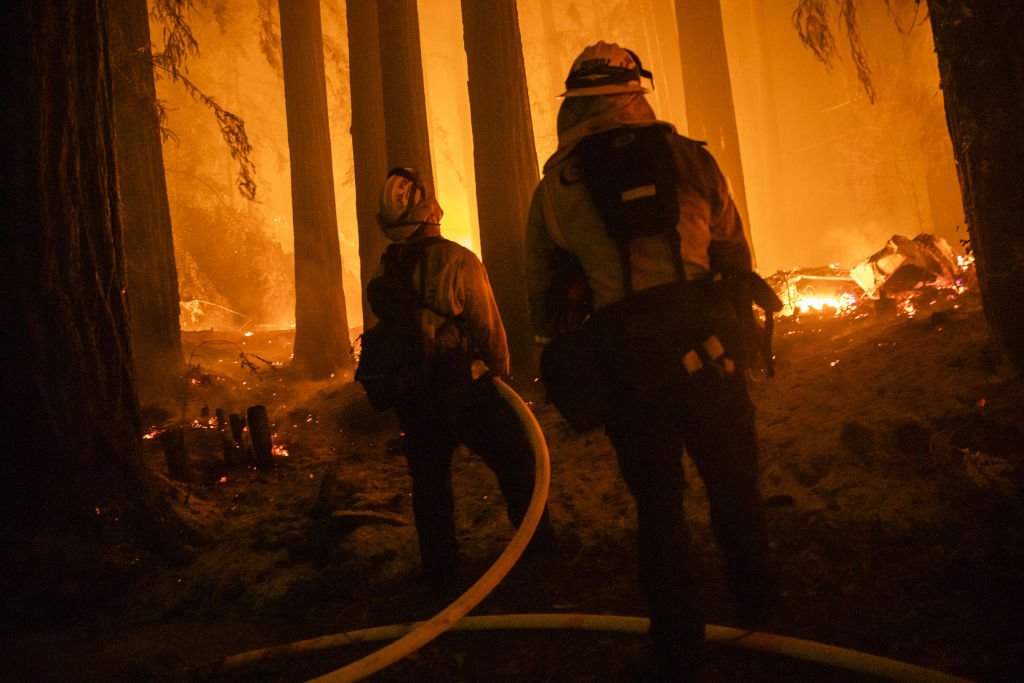 Firefighters with the Jamison Creek CDF station protect a home on Acorn Drive as flames approach during the CZU Lightning Complex fire | Photo: Getty Images
Afterward, she jumped down from the third floor and onto the mattress as she attempted to save her siblings. At that time, rescue operators arrived at the scene.
The incident happened on Wednesday night in the 6100 block of Wabash Avenue, Chicago. The Chicago Fire Department shared details of the incident in a tweet. It wrote:
"The girl threw a mattress from third floor window and jumped. 4 year old rescued at window by ladder. CFD also got 2 year old from inside all taken to Comer serious."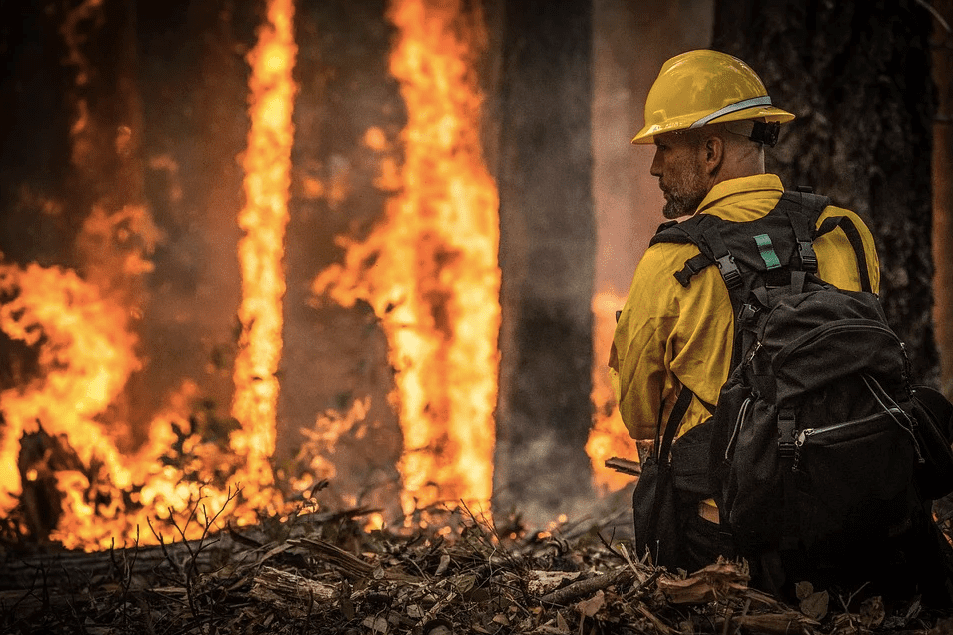 A firefighter looks on during a wildfire mission | Photo: Pixabay
When men of the Chicago Fire Department arrived at the scene, they saw the girl's 4-year-old younger brother about to follow in her footsteps by jumping down from the window.
However, firefighters rescued him with a ladder, while the 2-year-old boy, who was still inside the residence, was saved.
The Illinois Department of Children and Family Services continues to investigate neglect allegations.
Following her courageous jump, the little girl sustained injuries to her ankle while her younger brothers did not suffer any harm or injuries.
In a chat with the Chicago Tribune, District Fire Chief Frank Velez said that jumping three stories onto a mattress is not necessarily the right step to take in every situation, but he was grateful it worked out in this case. He said:
"I wouldn't recommend it, but the fact of the matter is that the kid was quite innovative. They're thinking to save themselves one way or another."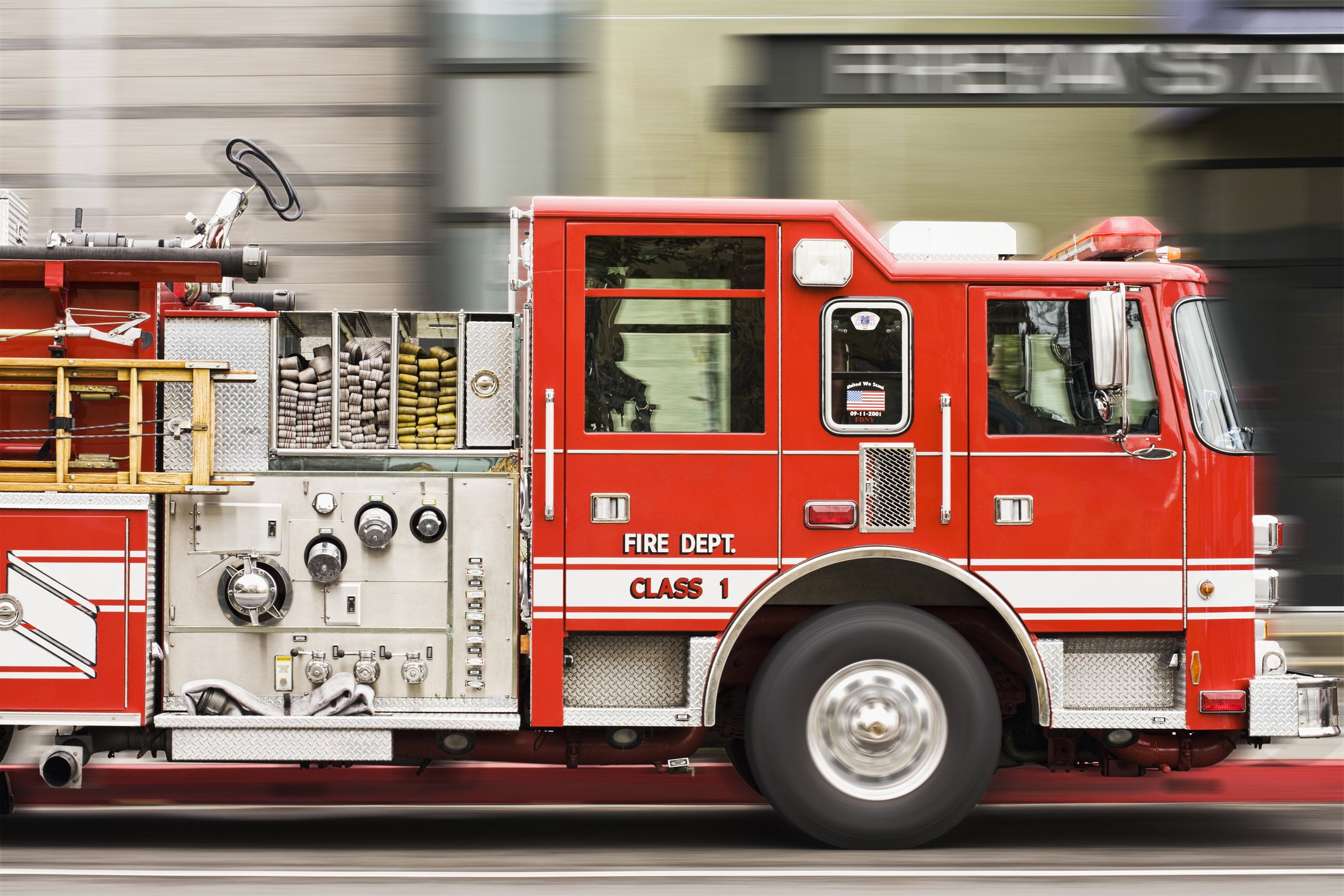 Blurred view of fire truck driving in city | Photo: Getty Images
At the time of the fire outbreak, there were no adults around. Fire Department spokesman Larry Langford told ABC7 that it looked like a kitchen fire and that no adults were in the apartment, though their mom was nearby.
It was later discovered that the siblings' mother was at work but had left them in someone's care. Following their safe recovery, contact was made with her.
There are no charges at this time though the Illinois Department of Children and Family Services continues to investigate neglect allegations.
Meanwhile, Langford told People that the girl and her brothers were taken to Comer Children's Hospital in stable condition.
Please fill in your e-mail so we can share with you our top stories!