Viola Davis Shares Post of Her Mom Mary Looking like Her in Family Photos on Mother's Day
Viola Davis marked the Mother's Day celebration in the most remarkable way, sharing a series of family photos featuring herself and her lookalike mom.
Actress Viola Davis took to Instagram to celebrate her number one woman with a string of epic family shots. The pictures showed the resemblance between the 55-year-old and her mom, Mary Alice.
The first shot showed Davis, clad in a flowing white gown while holding a bouquet as she stood beside her mom, who also rocked a white dress. Their charming smiles spoke tons of the resemblance between the mother-daughter duo.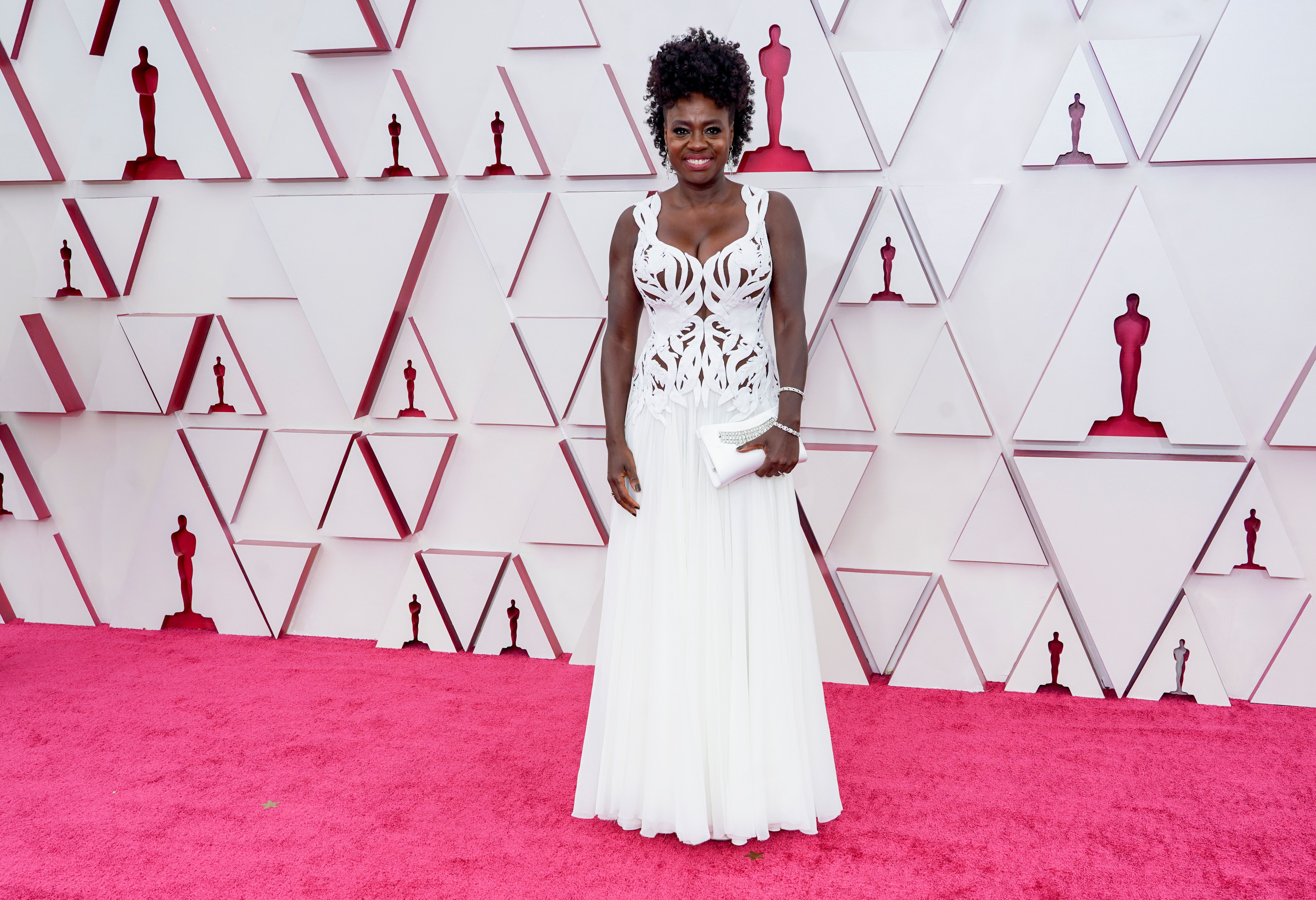 The next shot showed Alice looking absorbed in the cream, pink, and brown-patterned blanket she was knitting. In another shot, she stood with both arms on her hips while posing underneath a line of pine trees. She looked beautiful in a long, v-neck floral dress.
The last picture featured the "HTGAWM" star and her mom seated side-by-side as they posed for a selfie. Both women lit up the shot with their gorgeous smiles. Captioning the post, Davis wrote:
"My love. My mommy. The sacrificer. The giver of her love, time, peace, comfort....life. How could I not celebrate you on this day and everyday. I am because of you. Love you, mama!!"
Fans also celebrated with the icon, trooping into the comment section to extend heartfelt wishes to Mary and Davis, who herself was a mother of one.
Coming from humble beginnings, Davis strived over the years to give her mom the comfortable life she deserved, having raised her kids in a plantation in Rhode island, Carolina. 
She accompanied the cozy shot with a heartfelt tribute.
Although the family eventually moved from the plantation soon after Davis' birth, she still held traces of their lives in her grandmother's farm, including a picture of the little shack they once lived in.  Interestingly, Davis proudly shared the picture on Twitter to mark her 55th birthday.
Despite her humble past, the star strived to excel in Hollywood, earning herself several awards and accolades in addition to a vast empire.  She once admitted to having her mom nudging her to attain greater heights, like winning an Academy Award.
While receiving the first honorary star on the Hollywood Walk of Fame in 2017, the "Fences" actress delivered an emotional speech in honor of her late father. However, the star had her mom and other close relatives present to witness her big moment.
Viola Davis has also celebrated Mary on social media in honor of other remarkable milestones. Last year, the mother of one turned to Twitter to celebrate her mom's birthday amid the coronavirus pandemic.
The entertainment icon shared a photo of herself and Mary posing together with their heads joined affectionately. She accompanied the cozy shot with a heartfelt tribute. 
She stressed how much she loved her mom and missed her company during the lockdown and ended the message with a subtle wish for an opportunity to hug her once again.
Davis' latest Instagram photos to commemorate the Mother's Day celebration goes to prove that wishes do come true!