Man Recalls Jumping from a Bridge into a Maryland Bay to Save a 2-Year-Old from Drowning
The man described as a humble hero finally came out to share his account of the life-threatening collision in Maryland where he jumped from a bridge to saved a little girl from drowning.
News publications have finally been able to put a name and face to the good samaritan who heroically saved a girl's life on the Maryland bridge above the Assawoman bay. 
The man, Jonathan Bauer, shared his account of the viral incident during a media appearance. After the multiple collisions on the bridge, Jonathan noted that he and his 13-year-old daughter, Ava, scrambled to safety.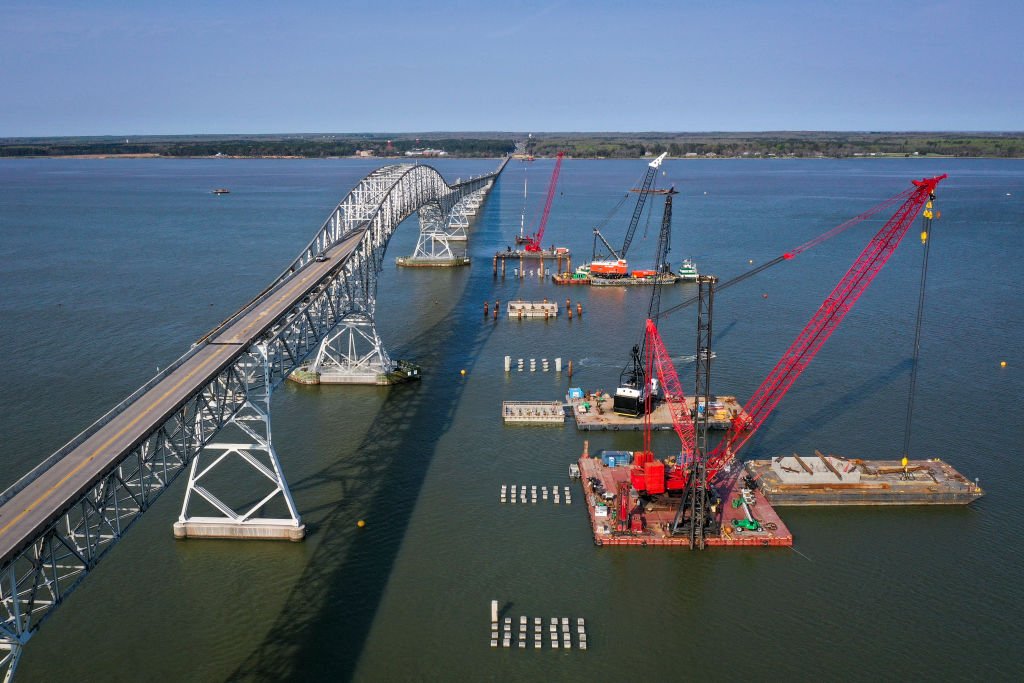 He later tried to save another victim of the crash in a truck. Jonathan noted that people around pointed to the water, and after he looked, he saw the little girl fighting for her life. Jonathan shared:
"I saw the car seat and some other items, and about six feet away from the car seat was a little girl. She was on her back completely floating...arms moving, legs kicking…"
After the multi-vehicle collision, the good Samaritan spotted the toddler in the water. He told his teenage daughter to call 911 and jumped into the water to save the girl. https://t.co/AVHRlFh81O

— Alaska's News Source (@AKNewsNow) May 9, 2021
The road user explained that the child was dressed in a little pink dress splayed across the water. However, she soon turned, and her head plunged into the water, and at that moment, his adept alone pumped into action.
The South Walton District Fire & Rescue responded to an incident where a man rescued two boys from drowning.
He recalled instructing his daughter to flag down any fire service truck or police vehicle she saw. Jonathan then went on to plunge into the 24-feet water to save the little child.
The man made it known that he pulled the child up, adding that her mouth was open and her eyes were semi-open. The quick-thinking rescuer then propped her on his shoulder and patted her back a few times. 
"What started out as a few errands turned into a day Jonathan Bauer will never forget. "

"It's the day he put the life of a toddler, unknown to him, before that of his own."https://t.co/MZWGfPLu7w via @asburyparkpress

— Humankind (@humankind) May 10, 2021
Two boaters, Joe and Alyan Oertel, made it known that Jonathan could not utter a word as they pulled him and the child to safety. Joe shared that the man was in tremendous shock.
The incident happened a few weeks ago when authorities initially thought it was a casualty distress call but later found out that it was a rescue alert. Jonathan initially declined being mentioned.
Good Samaritan recalls jumping from bridge to save girl, 2 https://t.co/VbURkTjMdW

— news10nbc (@news10nbc) May 8, 2021
In another amazing rescue effort around March, the South Walton District Fire & Rescue responded to an incident where a man rescued two boys from drowning at Miramar Beach in Florida.
Peter Rosengren, a senior worker at Daily Herald at Illinois, was vacationing with his family when he acted on instincts to save two kids from drowning at the beach. However, Rosengren lost his life in the process.