Watch As This Good Samaritan Railroad Worker Saves the Life of a Child from an Oncoming Train
A train station worker in India is being rewarded for his selfless heroism after saving the life of a child who fell on the tracks from an oncoming train. 
A boy was walking on the station's platform with his mother when he stumbles and falls a couple of feet down onto the railway tracks as a train makes its way towards the station. It turns out, his mother was visually impaired, which made the situation even more difficult for her.
Mayur Shelke, a railway pointsman at the Vangani Station of Central Railway, saw the situation and rushed to help the boy. In a surveillance video, he is seen running towards the boy who was trying to reach for his mom's hands. 
April 20, 2021
In an interview, the worker revealed that he was waiting to send a signal to the train when he saw the pair walking on the platform. Suddenly, the child fell off track, and he rushed to their aid as there was a train coming at full speed. Describing the situation, he said:
"I ran towards him and put him on the platform, but I was scared in the middle as the train was near me. But with all courage, I jumped."
Shri Mayur Shelkhe the 'real life hero' appreciated by staff & DRM of Mumbai Division of Central Railway. 💐💐 pic.twitter.com/8fCSR6S4Vy

— Ministry of Railways (@RailMinIndia) April 19, 2021
After the harrowing incident, Shelke could not believe what happened and was in a blank state for 15 to 20 minutes out of pure shock. Everyone who witnessed what happened went up to him to show appreciation, and his colleagues gave him a standing ovation for his bravery. 
The Ministry of Railways rewarded him for his courage and devotion to his job with 50,000 rupees, or roughly $660. However, through it all, Shelke believes he was just in the right place at the right time, and he was able to save the kid's life.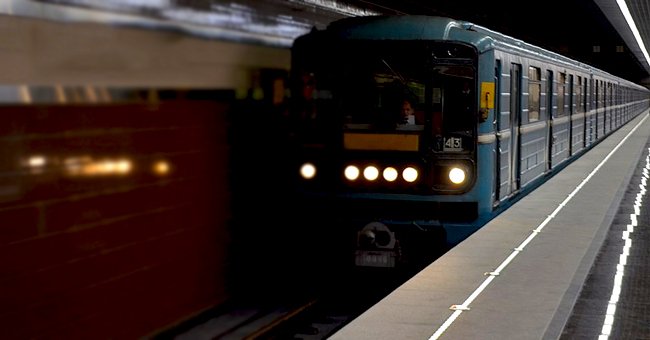 While Shelke was fortunate to have survived the dangerous situation, a good samaritan in California wasn't as lucky. A 29-year-old man died after jumping into a California river to save three children who were swept by the water. 
A 10-year-old boy and two eight-year-old girls played in the Kings River when they were pulled by the current. Manjeet Singh was on the bank when he saw the children, and he decided to jump in and save them. 
Hon'ble Minister Shri @PiyushGoyal announced an award of Rs 50000/- to Shri Mayur Shelke, Pointsman, Vangani Station for the act of bravery, courage & presence of mind on duty.
He saved a life of a child who accidentally fell on the track.

Congratulations to Shri M. Shelke pic.twitter.com/KOD78oZH9R

— Ministry of Railways (@RailMinIndia) April 20, 2021
Unfortunately, he was pulled underwater shortly after jumping in. Other bystanders rushed to pull the children out of the water, and while they were saved, Singh wasn't as lucky. 
After successfully dislodging the food, the frantic mom expressed how grateful she was for his help.
In Florida, a teenager named Savion Harris saved a baby's life after learning CPR in high school. A six-month-old baby had stopped breathing after choking, and he decided to jump in to help after learning chest compressions in school. 
After doing two chest compressions on the infant, the baby started to cry, which meant he finally got oxygen. Color started to return to his face, and the ambulance arrived shortly.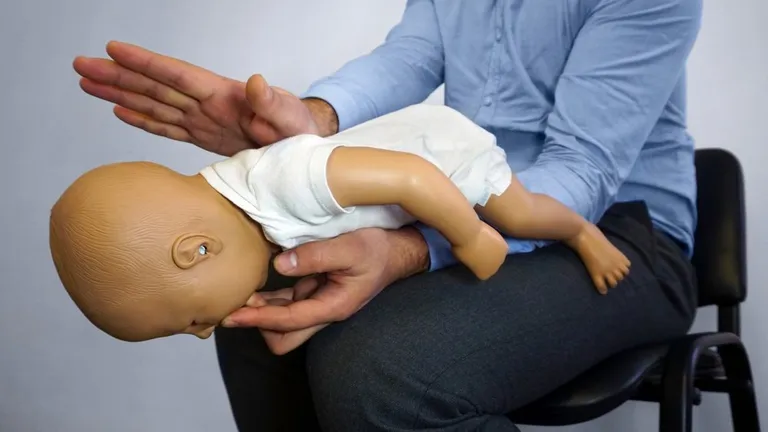 A similar situation occurred in Illinois when a student named Chase Eller saved a baby's life as he was choking on food. A distressed mother was trying to get the food out with her hand before asking her to hand the child over. 
After successfully dislodging the food, the frantic mom expressed how grateful she was for his help. The young man noted that his father, Gary, inspired his heroic act, as he worked as a police officer.