Keshia Knight Pulliam's Daughter Ella Shows Her Little White Teeth While Posing with Her Grandma
Keisha Knight Pulliam's daughter Ella was all smiles in a recent picture where she was captured posing alongside her grandma. The four-year-old looked super adorable!
Like many mothers around the world, "The Cosby Show" star Keisha Knight Pulliam spent last Sunday paying tribute to her mom. The actress also showed off her beautiful daughter Ella Grace.
Taking to Instagram, Pulliam shared a photo of the little one sitting by a table while posing alongside her grandma who donned a lovely checkered shirt.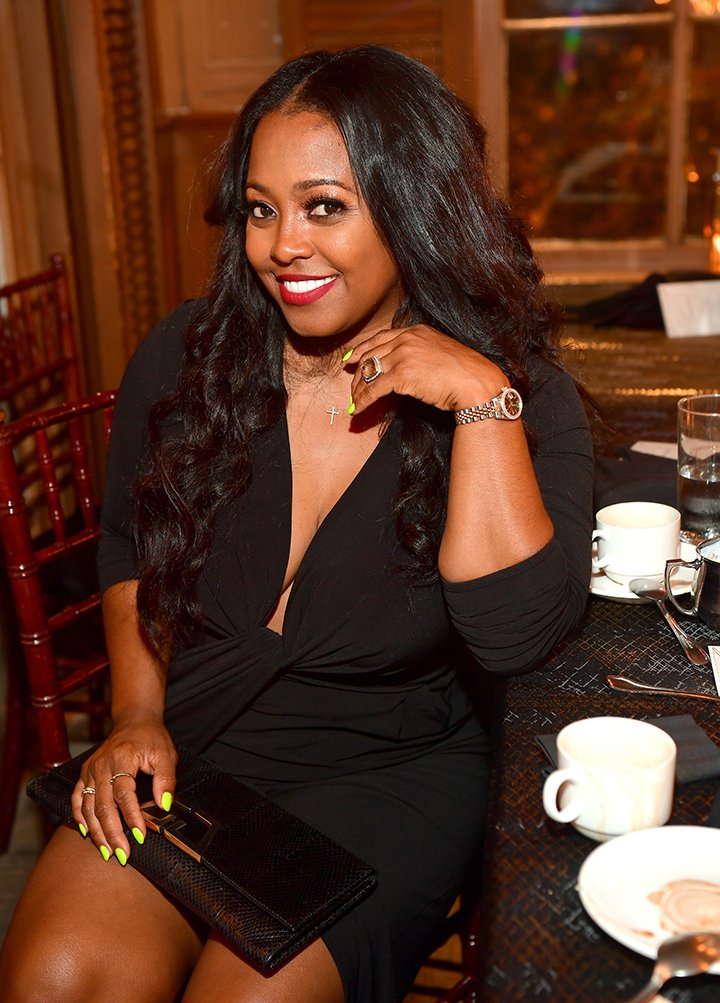 In the heartwarming picture, Ella donned a lovely black tee while rocking two cornrows. She stared wide-eyed at the camera, showing off her teeth while flashing a charming smile.
Pulliam accompanied the post with a caption describing her mom and daughter as her two favorite girls in the world. The actress sweetly continued:
"I am so grateful for both of you and that we get to spend every day together!! ❤️❤️❤️"
She went on to wish moms across the globe a Happy Mother's Day while urging them to lounge in their pajamas and enjoy their day to the fullest.
Expectedly, Pulliam's post sparked up reactions from several fans and followers who took to the comments section, wishing the actress a happy Mother's Day celebration.
 Pulliam announced that she got engaged to her boyfriend.
Pulliam joined the league of moms in January 2017 when she welcomed Ella. Since then, the actress has warmed up to her role as a mom.
Shortly after announcing her pregnancy in 2016, Pulliam's then-husband Ed Hartwell filed for divorce. This came only six months after the couple tied the knot.
However, despite her failed marriage with Hartwell, Pulliam embraced motherhood, and now, it is safe to say Ella is the center stage of the actress's life.
Last December, Pulliam announced that she got engaged to her boyfriend, actor Brad James, whom she first met in 2019 while filming "Pride and Prejudice: Atlanta."
The pair reportedly hit it off on set and soon started dating. Fast forward to some months later, James knew he wanted to spend the rest of his life with Pulliam.
But while Pulliam evidently loves her beau, the actress's decision to accept James' proposal was perhaps largely influenced by his amazing bond with her daughter.
In October 2020, Pulliam revealed that James and Ella love and adore each other. If the situation were any different, she would have broken things off with the actor.
While many might recognize Pulliam for acting as Rudy Huxtable on "The Cosby Show," for the actress, her greatest role and achievement remains being a mother to little Ella.