Irwin Family Marks Bindi's First Mother's Day with a Series of Candid Family Pics & Painted Portraits
The Irwins celebrated Mother's Day as a family and made sure to celebrate Bindi on her first Mother's day since giving birth to her baby Grace. 
On March 25, Bindi and her husband, Chandler Powell, welcomed their daughter to the world, and to celebrate her journey, her family, including her husband, made Mother's day a memorable day for her.
Bindi shared two paintings of her family on her Instagram page, and she could not hide how happy she was in her lengthy caption. "Celebrating my first mothers day. This day embodies the extraordinary gift of family," she wrote.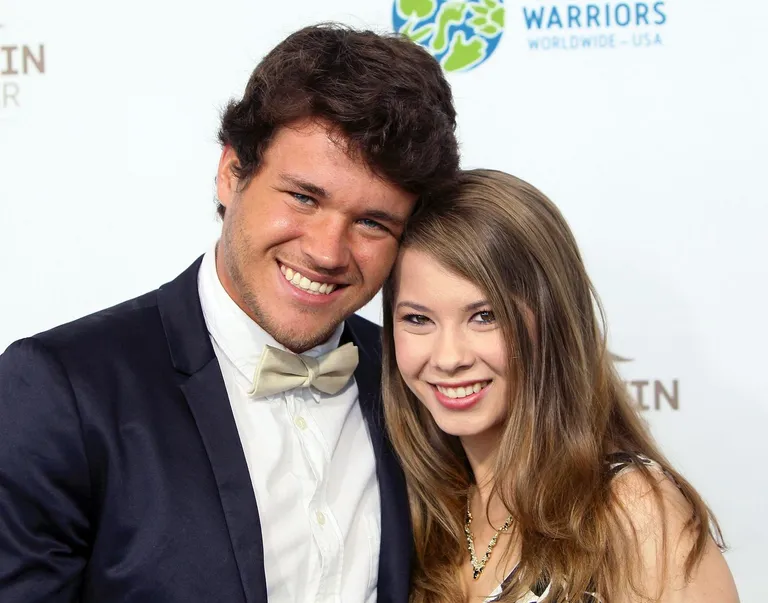 She continued, "I wish we could all be together, but sometimes life has other plans. Love to my beautiful daughter, always know that you are loved beyond description." 
Bindi celebrated her mom Terri 56 days before Mother's day, sharing a sweet tribute to honor her, with a picture of them sharing a deep hug. She even called her mom a "Real-life Wonder Woman" in her caption.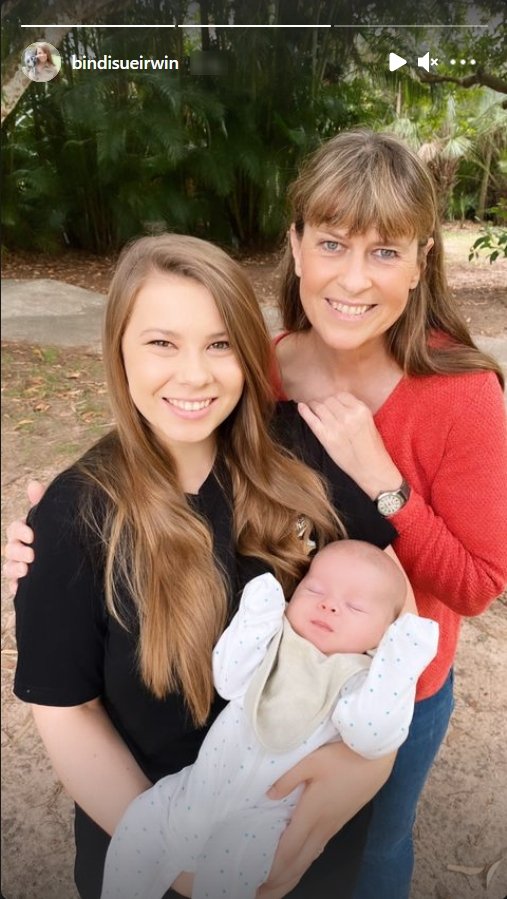 Chandler also took to Instagram to celebrate his wife by sharing a picture of him, her, and Grace. He showered praises on her in his caption and made sure the world knows what a strong woman she is.
Bindi and Chandler tied the knot in 2020 at the Australian Zoo, which is also where they met.
According to him, even though this is her first Mother's day, she makes it feel like she has been doing it for a long time. He added that he and Grace are lucky and grateful to have her in their lives.
Her brother Robert also celebrated Mother's day, but instead of only his sister, he celebrated his mother too, and he shared pictures of how the day went.
Robert posted a selfie on his Instagram page that includes the women in his life. His mother, his sister, and his niece Grace. In the three other pictures he shared, there was one where he was playing an "impromptu guitar Jam."
In the other pictures, there were huge Mother's day flowers he got for them. Mother's day is globally celebrated, and just like Bindi, many other people and celebrities took to social media to celebrate the special day.
Bindi and Chandler tied the knot in 2020 at the Australian Zoo, which is also where they met. Since welcoming their daughter, Grace Warrior, they have introduced her to animal life, and they have shared adorable pictures of her meeting some of the animals with their fans.