Tiny Harris Stuns Fans as She Shares Pics of Her Grandbaby & Daughter Zonnique on Mother's Day
Tiny Harris dedicated her Mother's Day tribute to her first child. She shared the heartwarming post via social media, and her fans had a lot to say about the shots that accompanied it.
Tameka "Tiny" Harris celebrated Mother's Day with a tribute she dedicated to her daughter Zonnique, the mother of her only grandchild. She shared the heartwarming post via her personal Instagram and captioned it:
"It's your first year joining the best club life has to offer. Thank you for my beautiful sweet GBaby.. She is EVERYTHING! Happy Mother's Day Gorgeous child of mine."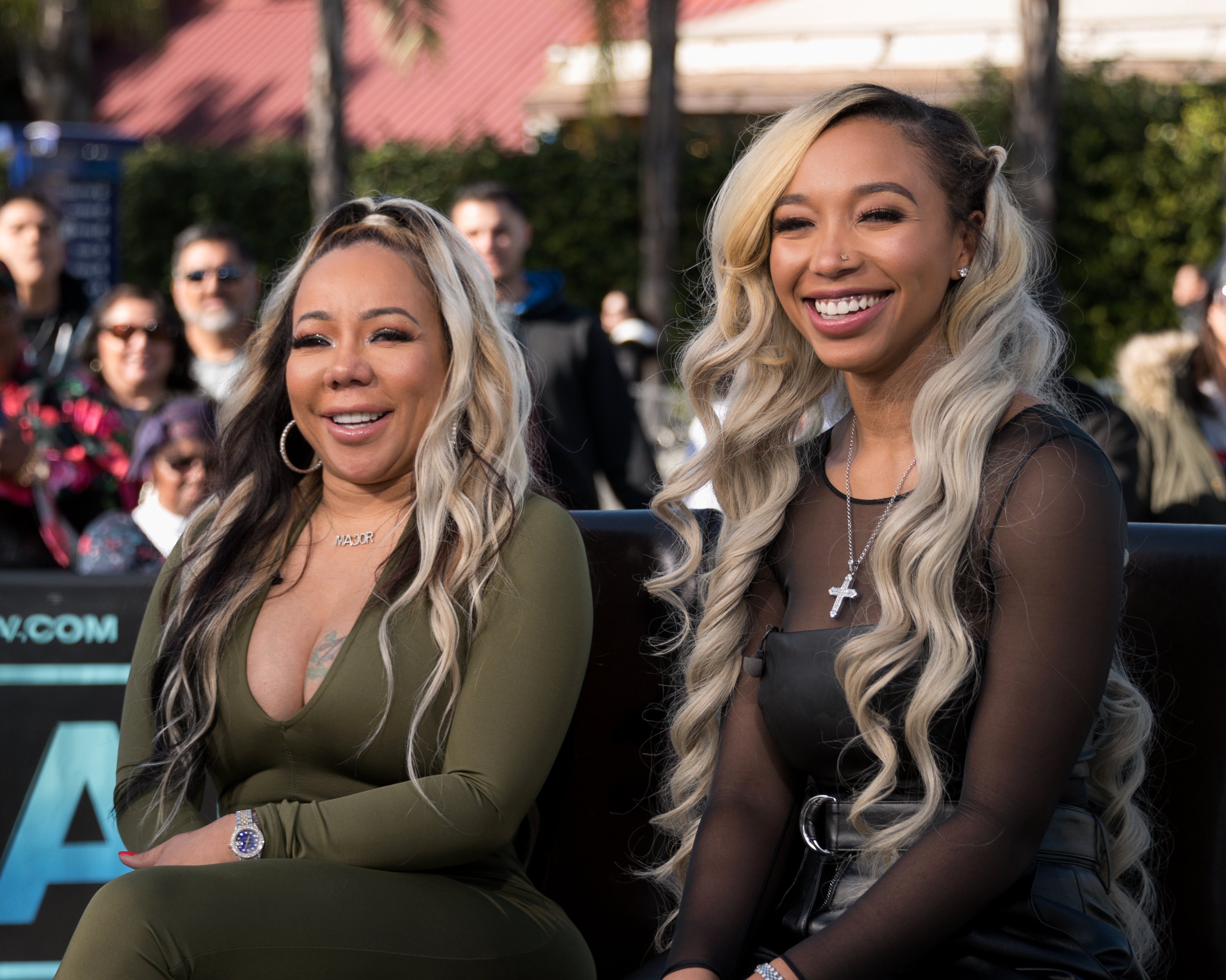 The loving words were shared along with two pictures. The first featured Zonnique half-naked with her baby girl cradled close to her chest.
Between her baby and a small colorful towel draped across her shoulder, not much could be seen except the bare lower half of Zonnique's back. The second snap shared caught Zonnique in a tender maternal moment. 
She held her baby girl against herself as she planted a gentle kiss on her cheek. Tiny's fans could not get enough of the pictures, and they said as much in the comment section.
There were a lot of compliments, and some people were quick to point out the resemblance between Zonnique's child and her aunt–to–be, Heiress. The two already share a great relationship; it is only fair they share a resemblance as well. 
Zonnique revealed that Izzy would make a suitable husband; however, she is not ready to tie the knot.

Heiress is one of the children Tiny shares with her husband, T.I. The tot is a half-sister to Zonnique, whom the entrepreneur had from a past relationship, making her an aunt at six.
Zonnique, a famous TV personality, welcomed her child, a daughter, late last year. She shares the tot with her boyfriend, rapper Bandhunta Izzy.

When the couple, who has been dating for two years, announced the pregnancy news, Zonnique got some unfavorable responses from her more conservative fans.
They thought she was too young to be a single mother, but Tiny rose to her defense, stating that she had also been through it and is convinced her daughter will be fine even though she and Izzy are not married yet.
Speaking to ET about the subject of marriage, Zonnique revealed that Izzy would make a suitable husband; however, she is not ready to tie the knot. Fans hope she makes up her mind soon.