Eminem's Daughter Hailie Jade, 25, Turns up the Heat in a Sports Bra While Hiking in Arizona
Rapper Eminem's daughter Hailie Jade showed off her killer curves as she enjoyed a hiking session in Arizona. The 25-year-old influencer looked lovely in a pair of leggings and a sports bra ensemble. 
Eminem's daughter Hailie Jade is raising the temperature with her latest Instagram post. The 25-year-old blessed her 2.1 million fans with a sizzling video of her time in Arizona during a fun hiking session in Arizona.
Leaving her Michigan residence, Jade detailed her trip to Arizona in the lovely Tik Tok video. The clip began with showing her feet at the airport entrance with a robotic voice in the background reading out the caption.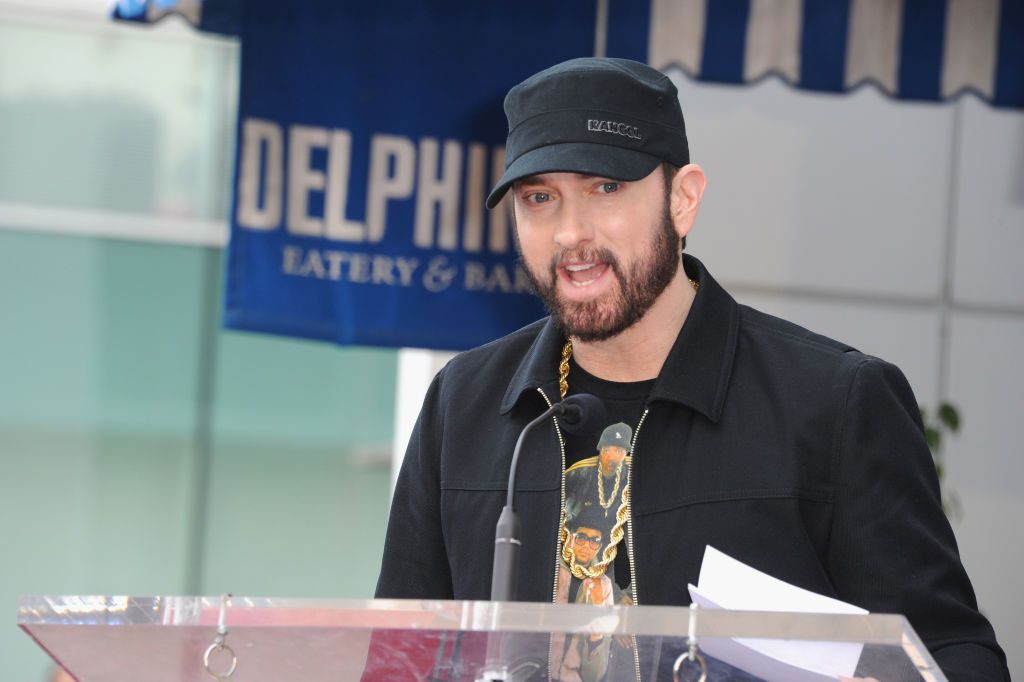 The scene soon transitioned to show the airplane landing in Arizona, after which Jade showed off the beautiful scenery of the state that featured a mountainous view surrounded by vibrant green shrub.
The famous influencer finally landed in Sedona and enjoyed a drink with someone before going out to hike ― which was the video's highlight. The 25-year-old flaunted her phenomenal figure in a sporty ensemble.
The footage, which was filmed from behind, saw Jade in fitted grey leggings that accentuated her curves. She paired it with a sports bra and a face cap to protect her from the sun as she descended a rocky terrain.
When [Jade] is not creating content around her life, she teaches fashion hacks.
Jade later blessed fans with a view of her pretty glammed-up face when the rain began falling. Dressed in a white poncho hoodie, she took a cute selfie before ending the clip. It was captioned:
"‼️IT'S FRICKEN BEAUTIFUL HERE‼️ exploring Sedona, Arizona."
Jade advised her followers to catch the full clip on her Tik Tok page, where she boasts more than 85,000 followers. Fans in the comments section lauded the interesting recording, urging her to start a YouTube channel.
Before uploading the video, the rapper's daughter flaunted her impeccable fashion skills while enjoying her vacation in Arizona. Jade was seen rocking a chic outfit consisting of a gorgeous mini dress.
Eminem's daughter posed next to a fireplace against a white background that matched her dress. She spiced up the look with a plaid jacket and a pair of white leather boots. She wished fans hello from Sedona.
Jade
is no stranger to flaunting stunning looks on social media. When she is not creating content around her life, she teaches
fashion hacks.
 Last month, in an informative viral video, Jade styled a dress in three ways.