Maya Rudolph Is Minnie Riperton's Only Daughter — Get to Know the Actress
Maya Rudolph has become one of the most successful comedians in Hollywood in the last two decades. But before hitting the spotlight for her own merits, she was known as the daughter of the late soul soprano, Minnie Riperton.
Maya Rudolph has brought many memorable characters to life through her 20 years in the entertainment industry. Most of them during her time in the fan-favorite comedy show "Saturday Night Live."
In March 2021, when Maya returned to "SNL" as a host, she delighted fans by paying tribute to her late mom, Minnie Riperton, with her promotional photoshoot. They might not look alike, but Rudolph's love and admiration for her mom are undeniable.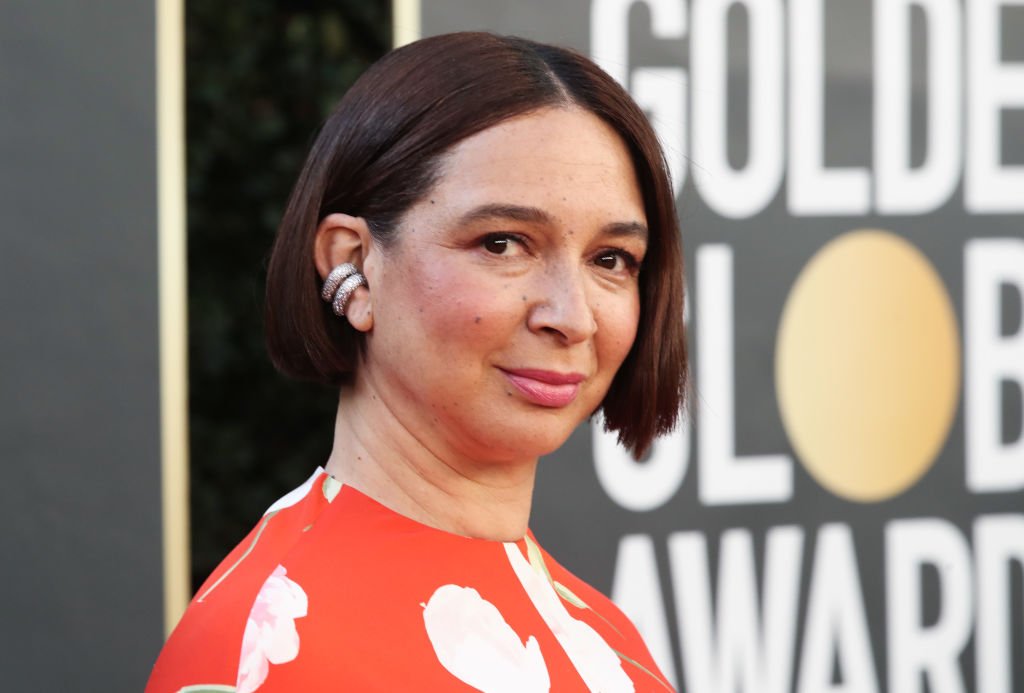 REMEMBERING MINNIE RIPERTON
Riperton was a singer-songwriter better known for her hit song "Loving You," released in 1975. She caused an impact in the music industry with her impeccable use of the whistle register, hitting high notes that enchanted listeners and critics alike.
Born in Chicago in 1947, Riperton was one of eight children. She developed a liking for the performing arts at a young age and started with dance and ballet lessons.
However, her parents didn't take long to recognize Riperton's vocal talent and encouraged her to pursue a career in music, for which she started preparing at Chicago's Lincoln Center. Soon after, she was singing with her first group, The Gems.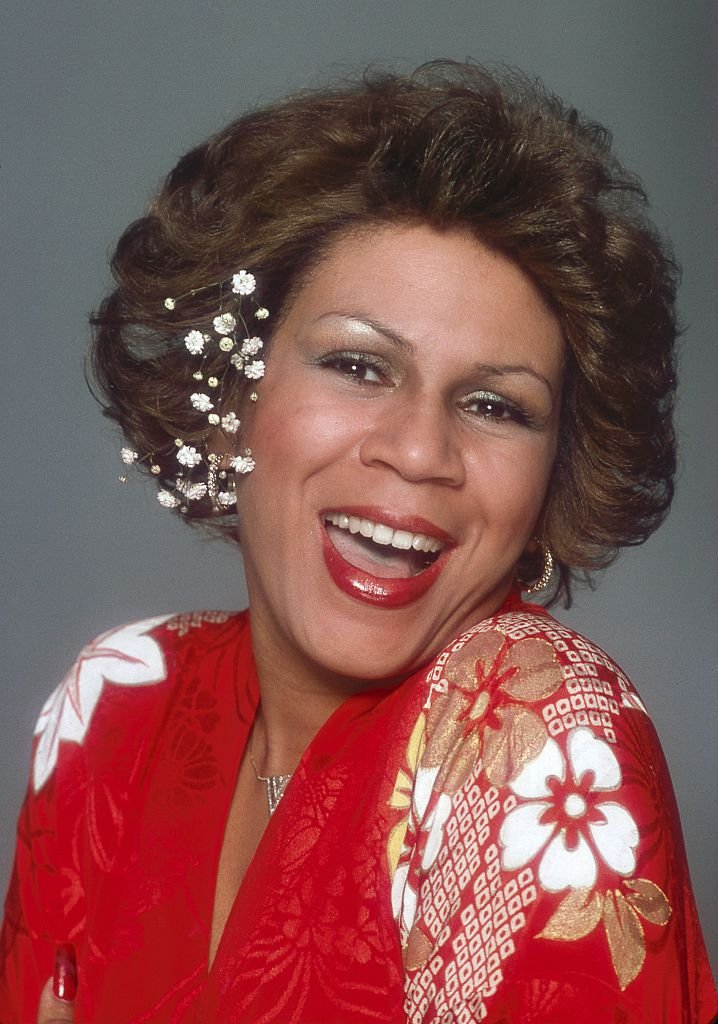 Riperton recorded vocals for other artists and passed through another group before debuting as a solo vocalist in 1970 with the album "Come to my Garden." However, it was her second work, "Perfect Angel," that earned her nationwide attention.
She married music producer Richard Rudolph in 1970, and they had two kids: Marc and Maya Rudolph, whom the couple raised in what Maya has described as a "hippie" household.
Maya was two weeks shy of her 7th birthday in 1979 when her mother passed away after a short battle with breast cancer. She was 31 years old.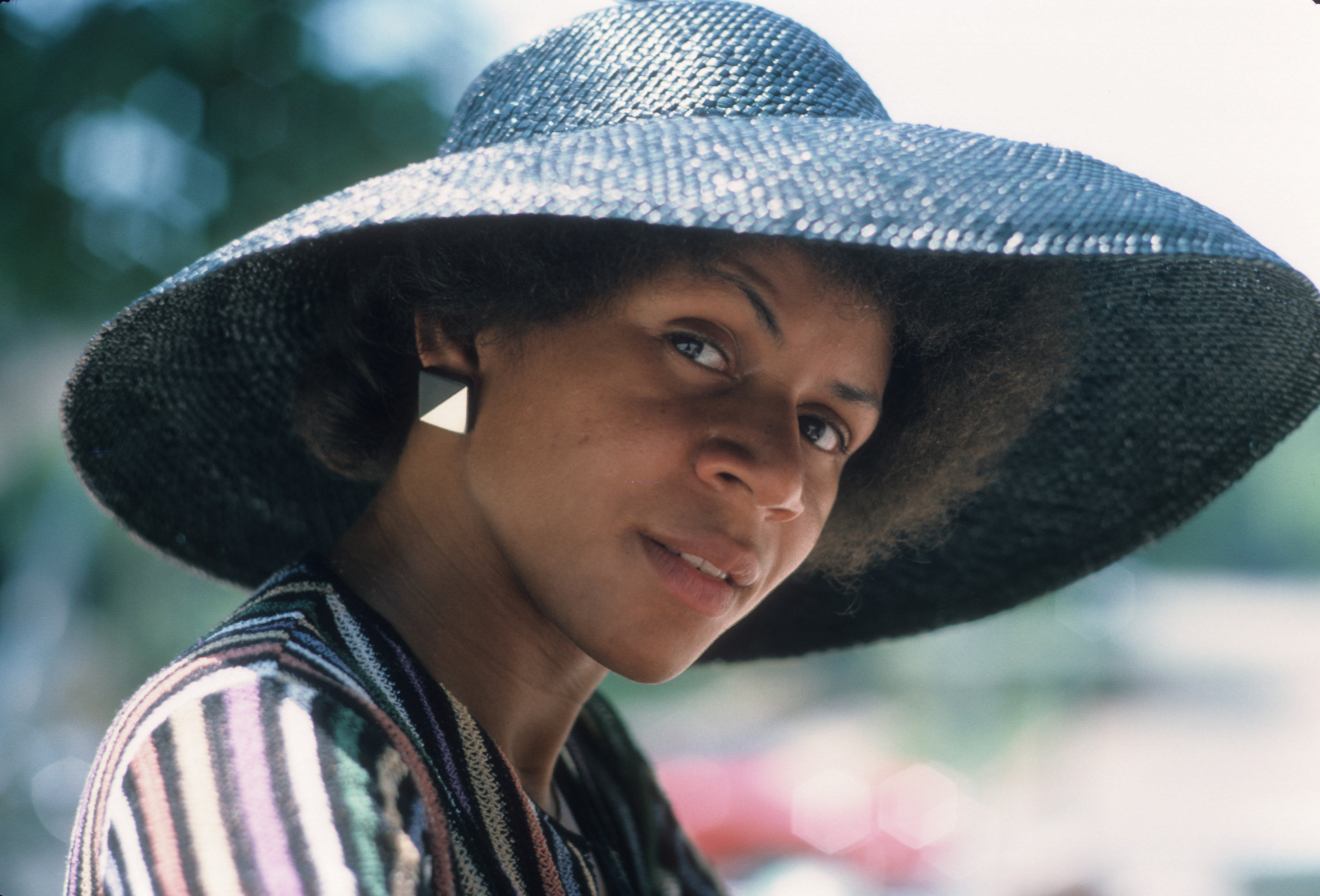 MEET MINNIE RIPERTON'S DAUGHTER
Maya Rudolph's background is mixed at its best. Riperton was a black Presbyterian and Rudolph an agnostic Jew. Still, the couple didn't instill a specific religion into their kids.
Although some people refer to Anderson as "Maya Rudolph's husband," the pair are not married.
When Riperton and Rudolph decided to move from Chicago, they took the family around several cities of the U.S, eventually setting their roots in Los Angeles. It was there that Maya started living the experience of the mixed child.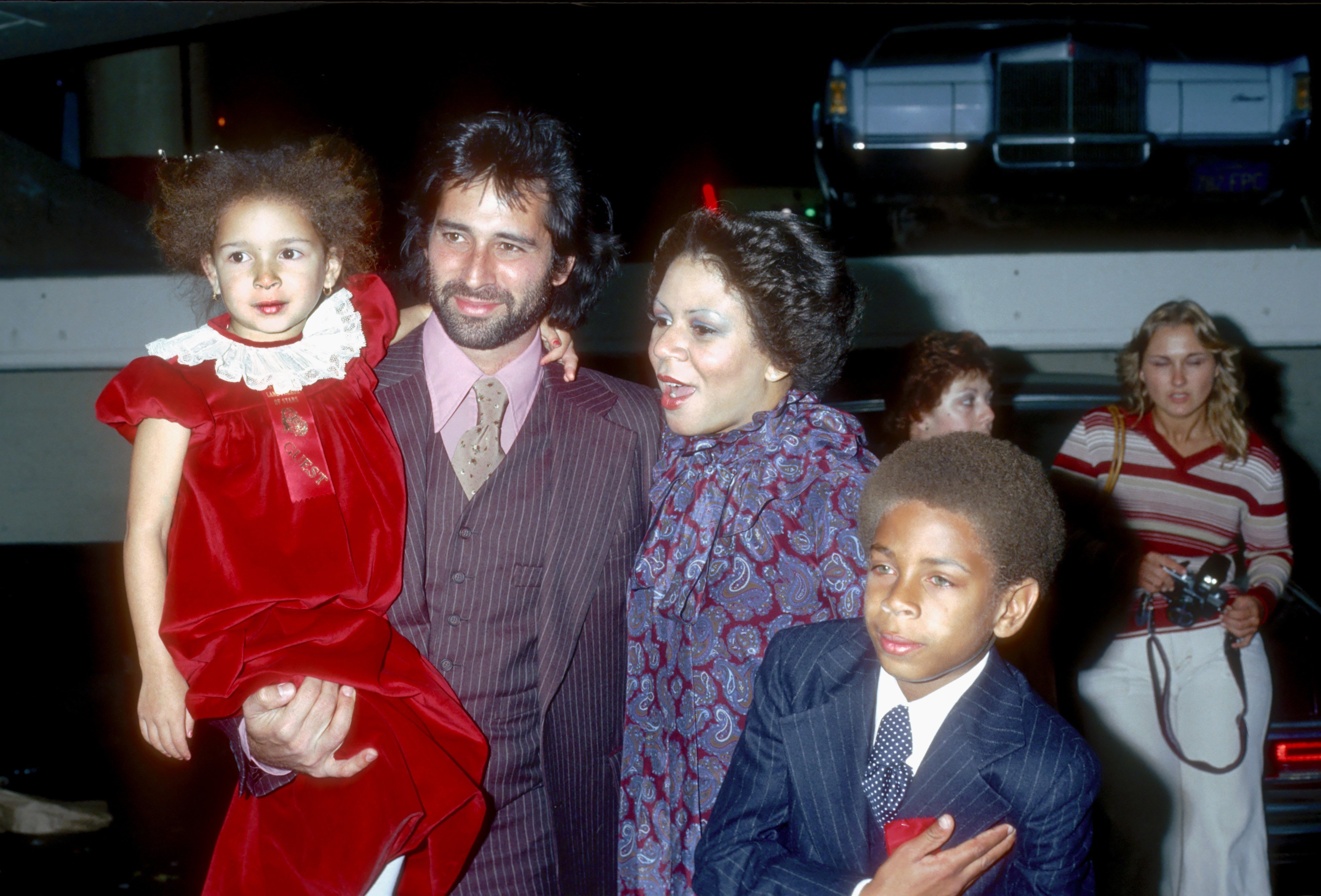 Because her hair was curly and afro-like, little Maya was self-conscious about it. She always thought that people were watching her hair, but they were staring because of her famous mother.
Maya's contact with other mixed kids was limited to some of the kids of other musicians that, like her parents, were socially liberal and didn't judge others because of their race. It was a confusing time for Maya.
As she recalled in an interview with the New York Times, her parents used to tell her she didn't need to worry about her racial identity, and she could be whoever she wanted to be because she was unique. But as Maya added:
"I was like: 'Oh, unique. There's always going to be a [expletive] name for what I am."
This issue only intensified after Riperton's death. Maya lost her mom and the more direct reference she had of a black woman. Her father did his best, but Maya never felt like she really belonged.
Maya went as her mom 😍 pic.twitter.com/5HcITNgUw7

— Sandra E. Garcia (@S_Evangelina) March 28, 2021
GRIEVING IN THE SPOTLIGHT
In her teen years, Maya didn't escape the curious stares from people who didn't have qualms about pointing out that her mother had died. As if she wasn't aware.
The experience, she said, was weird because it was so public. Some people would often approach her to know why she wasn't as black as her mother, and others simply got "kind of intense" about their love for Riperton.
It took Maya a long time to feel comfortable discussing the subject of her mother. But as she grew up, the comedian realized that Riperton's fans saw her as a receptor of the love they had for her mom.
Maya takes pride in knowing that her mother was one of a kind and that she made an impact, not only with her talent in the industry but also as a human being in the lives of those who loved her.
MAYA RUDOLPH'S FAMILY
Maya now has over one hundred acting credits. Some of her most memorable roles include films like "Bridesmaids," "Grown Ups," series like "The Good Place" and "Up All Night," and vocal acting in animated films like "Shrek the Third" and "Big Hero 6."
Despite her busy schedule, Maya always makes time for the beautiful family she shares with director Paul Thomas Anderson. Although some people refer to Anderson as "Maya Rudolph's husband," the pair are not married.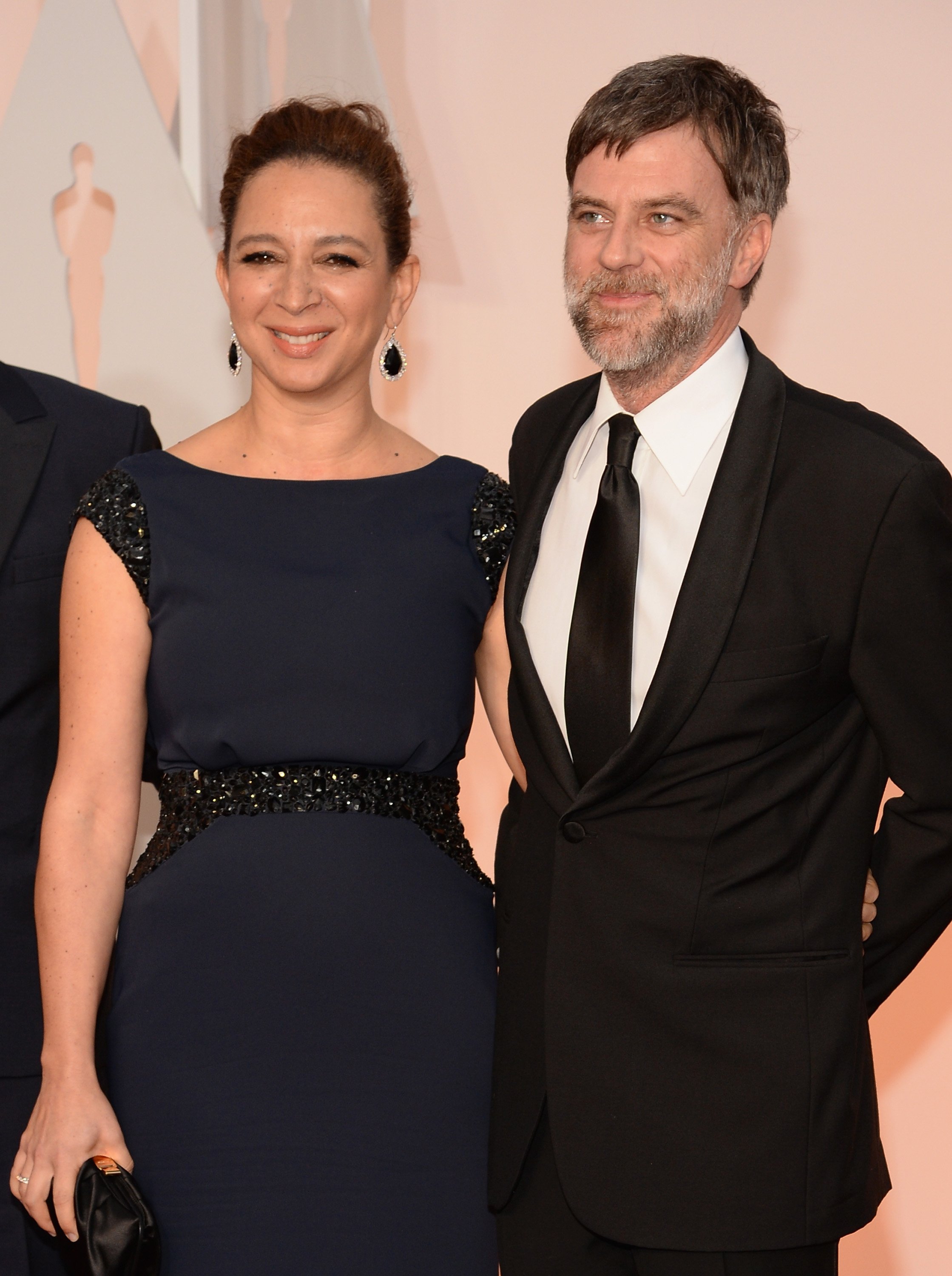 However, they have been together for twenty years, and Maya refers to him as her husband. In part, she started calling him that after the birth of their first child, as she explained:
"People know what that means. It means he's the father of my child, and I live with him, and we are a couple, and we are not going anywhere."
The couple shares four children: daughters Pearl, Lucille, and Ida, and son Jack. The kids, like their mom, enjoy taking over the stage—the stage often being the living room of their home.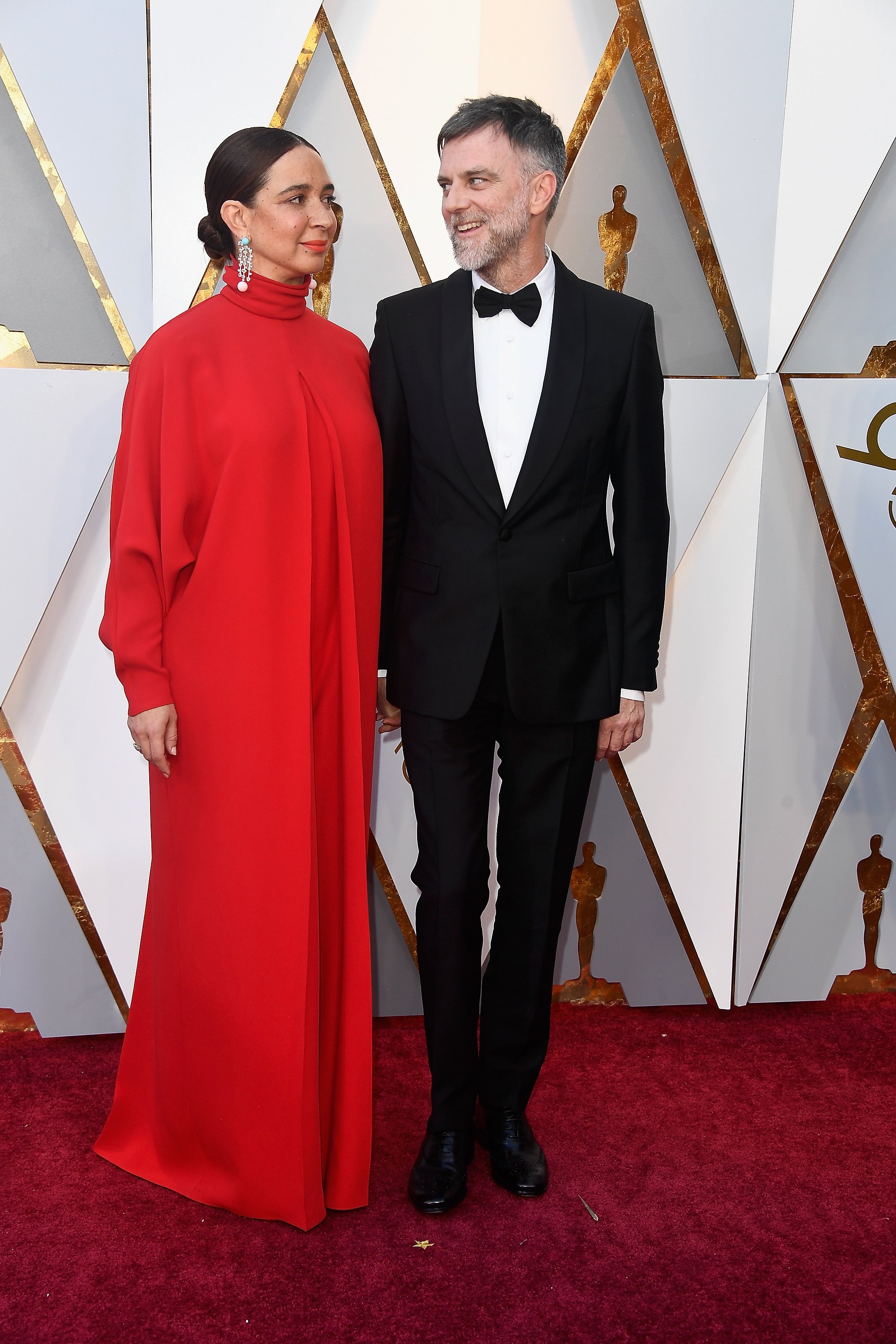 For the Emmy Awards winner, the secret to a long-lasting relationship is showing up every day and being present. The effort to make an effort, as she said, is the most romantic gesture.
Because Maya understands the burden of growing up in the spotlight and with famous parents, she's very protective of her kids and doesn't share their pics on social media.
Maya is now 48, 17 years older than her mother ever was. She has found her niche in Hollywood, and her career keeps soaring with each new project she brings forward. There's no doubt that Minnie Riperton would be proud.