Original American Girl Dolls Are for Sale Again
The original American Girl dolls have not been available for 13 years. In celebration of 35 years of the brand, the company is re-launching them in a special collection.
In the 1980s and 1990s, American Girl fans had a choice of just six dolls — Samantha, Kirsten, Molly, Felicity, Josefina, and Addy. This year, these original dolls will be released in a commemorative collection.
A special 35th Anniversary Collection package comes with each of the original American Girl dolls. This package includes a brand-new 18-inch doll dressed in her original outfit and genuine accessories.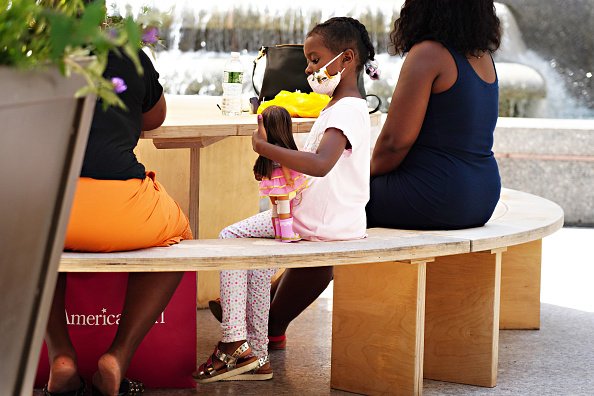 There is also a paperback book featuring a vintage cover for the character included with the doll. This American Girl doll collection is packaged in a retro-looking box. It's definitely worth the price.
A press release from Jamie Cygielman, general manager of American Girl, said that the company has been creating powerful stories for 35 years that have influenced entire generations of women.
In addition to celebrating the milestone birthday, American Girl has planned other activities, including product releases and virtual events, so that fans can enjoy the celebration from home.
The toy empire was the creation of Chicago writer and retired teacher Pleasant Rowland.
While frosting and parties are fun, what these dolls mean to millions of girls worldwide is the actual celebration. Cygielman told Glamour, "The stories act as a mirror to a child so that they can see themselves."
Cygielman said it's an opportunity to peer into a world they might not have known at all but from which they can learn. Their goal has always been to tell diverse stories about the American experience for girls.
Despite changes in girls' dresses or toys, Cygielman said that girlhood's rites of passage and core values have not changed. In her opinion, it makes cultural sense to retell these stories to a new audience right now.
To mark its 35th anniversary, American Girl donated $100,000 worth of books to Save the Children's U.S. Literacy Program. Strong readers lead to stronger leaders. This has always been the brand's philosophy.
Meanwhile, the toy empire was the creation of Chicago writer and retired teacher Pleasant Rowland. She envisioned educational dolls that tell authentic stories after visiting Colonial Williamsburg, Virginia.
Pleasant Company in Middleton, Wisconsin, began manufacturing American Girl dolls in 1986 and continued to do so until 1998. Mattel Inc., which also owns Barbie and Fisher-Price, later acquired the company.