Kelly Rowland Kisses Her Husband in a Romantic New Photo as They Celebrate Their 7th Anniversary
Kelly Rowland kicked off her seventh marriage anniversary on social media with some romantic photos of her and her husband, Tim Weatherspoon, letting him know she would choose him over and over again.
Music icon Kelly Rowland and her husband Tim Weatherspoon's seventh anniversary started off on a sizzling note on Instagram, where she shared sensational romantic photos.
Rowland's post included wholesome pics of her and Weatherspoon during some of their blissful couple moments. The first photo was taken during a sweet couple time as the pair lounged at the beach.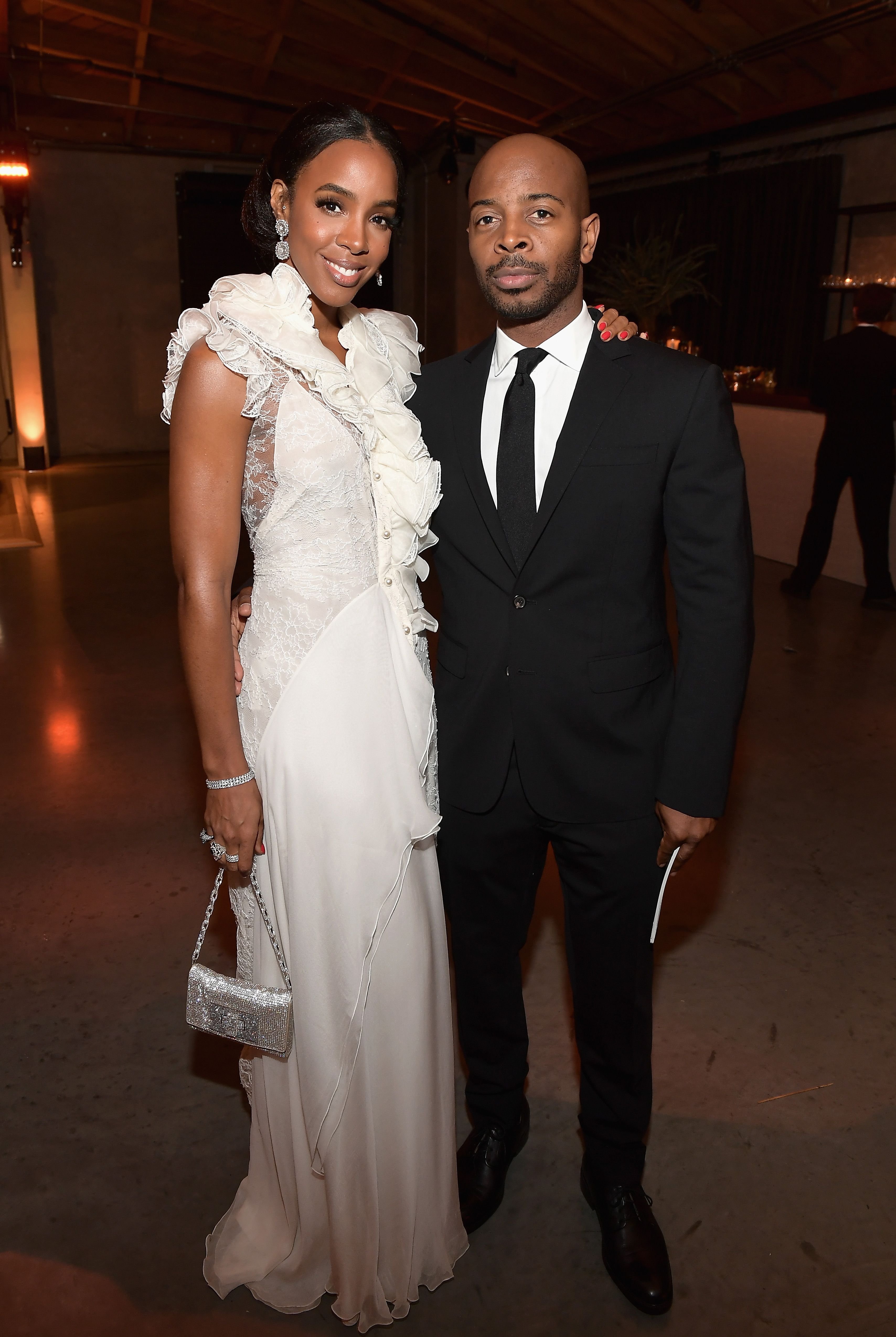 Rowland and Weatherspoon stood on a wooden deck overlooking the crystal clear blue sea. While Rowland stood backing the camera, her husband's back was turned to the sea. The singer showed off her lovely body in a two-piece colorful patterned bathing suit.
Weatherspoon rocked a black T-shirt and charcoal-colored patterned beach shorts. The couple was locked in a searing kiss as the camera captured the moment. The following slide was a selfie framed in a heart filter. Rowland captioned:
"HAPPY ANNIVERSARY, MY LOVE!! I choose you, I choose us! I choose love!!!"
Rowland and the talent manager have been married since 2014, and they have two kids together. In a recent interview, the "Coffee" crooner talked about how she and Weatherspoon keep things interesting in their marriage.
The Destiny's Child alum relayed that they put much effort into their sex life. She also talked about making an effort in general, adding that it was a way she and Weatherspoon held each other down.
Rowland ended her engagement with Williams because, according to her, she didn't want the wrong person. 
Rowland shared that she and her husband go for regular therapy sessions as it was a way to keep the communication open. She referred to him as a husband who supported her and was her best friend.
The star relayed in essence that she enjoyed being married and would do anything to keep her marriage working. She emphasized that divorce was not an option because she has a good man. 
Once speaking on the theme of her 2017 movie, "Love By the 10th Date," the "Black Magic" singer touched on some of the topics portrayed like celibacy, bisexuality, and situations in relationships.
She noted that there was a time when she was celibate and decided she did not want to play around anymore. She wanted to be married.
This was her ideology when she was about to wed NFL star, Roy Williams. However, no matter how much she wanted to be married, Rowland ended her engagement with Williams because, according to her, she didn't want the wrong person.