Jennifer Hudson Shares Snaps with Smiling Son David Who Bears a Striking Resemblance to Her
Jennifer Hudson was in a delightful mood as she celebrated Mother's Day. The acclaimed R&B singer shared cute snaps of herself together with her look-alike son. See their photos.
"Spotlight" singer Jennifer Hudson had a joyful time celebrating Mother's Day. She took to Instagram to share several snaps of herself with her son, David Otunga Jr. 
In the selfie photos, Hudson smiled with her 11-year-old son, who wore a sky blue jacket and black eyeglasses. The "American Idol" alum wore a long-sleeved animal-printed blouse.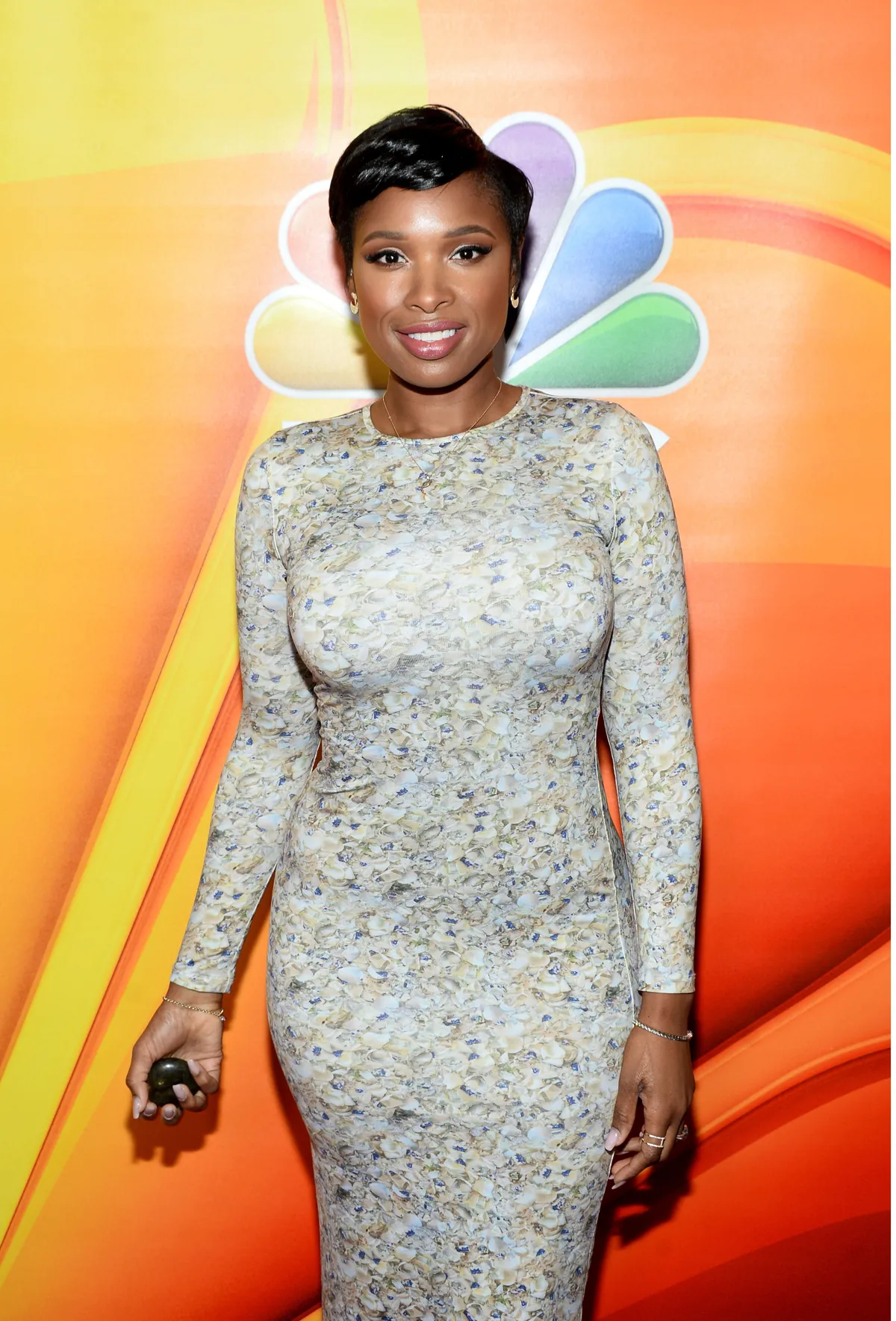 David Jr. also shared a sweet snap of her aunt Julia, Hudson's sister. Another photo showed Hudson holding a small dog while her son carried a blue box. 
Hudson and her son, whom she shares with actor David Otunga, looked identical. Their had similar smiles and eyes in the photos which the doting mother captioned:
"Happy Mother's Day to all the beautiful mothers out there!"
The 39-year-old Grammy singer also noted that she and her sister were missing their mom, Darnell Donnerson, who passed away in October 2008. Hudson described her late mom as a "mommy doll."
More fans greeted Hudson and left kind comments for her and her family. One said, "I love that you are such a family lady."
Otunga and Hudson were engaged for nine years before they split in 2017.
Despite her busy singing and acting career, Hudson prioritizes her family. She constantly looks after her only son, who is now close to becoming a teenager.
She previously said that becoming a mother to David Jr. was the best thing that ever happened to her. She described her son as a sweet child and her best buddy. 
The multi-award-winning actress made her son's pre-teen years unforgettable amid the pandemic. She threw him an epic birthday party last year, staging a Nerf gun tournament.
Apart from the water gun-themed party, David Jr. also spent time with his father. Otunga threw him a Captain America-themed party during which he received a Captain America shield.
Otunga and Hudson were engaged for nine years before they split in 2017. They may be amicable now but they went through rocky moments in the past.
Following their separation, Otunga and Hudson fought over custody of their son. They were in and out of courtrooms until they reached an agreement in 2019.
Hudson and Otunga's agreement regarding child support and custody remains private. They signed a gag order in 2017 preventing them from speaking publicly about it.