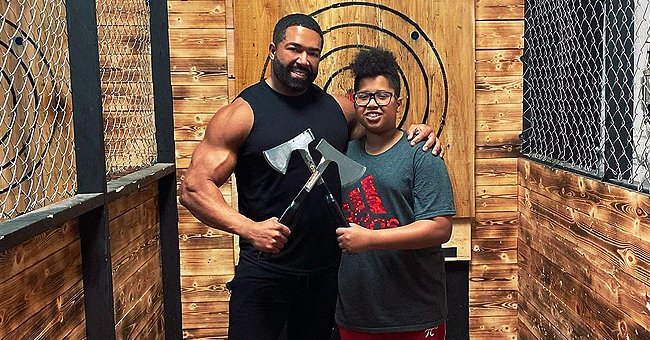 Instagram/davidotunga
Jennifer Hudson's Ex-fiancé David Otunga & Son Show Their Strong Bond Axe Throwing in New Post

Jennifer Hudson's ex-fiancé David Otunga and their son are goals! See how father and son spend time showing their strong axe throwing in a new post.
David Otunga Jr. is the only son Jennifer Hudson, a singer and actress, shares with her former lover, David Otunga, who is a lawyer, actor, and an ex-professional wrestler.
The former couple separated after ten years of being romantically linked. Despite going their separate ways, the celebrities have fashioned a convenient format that affords them time with their son.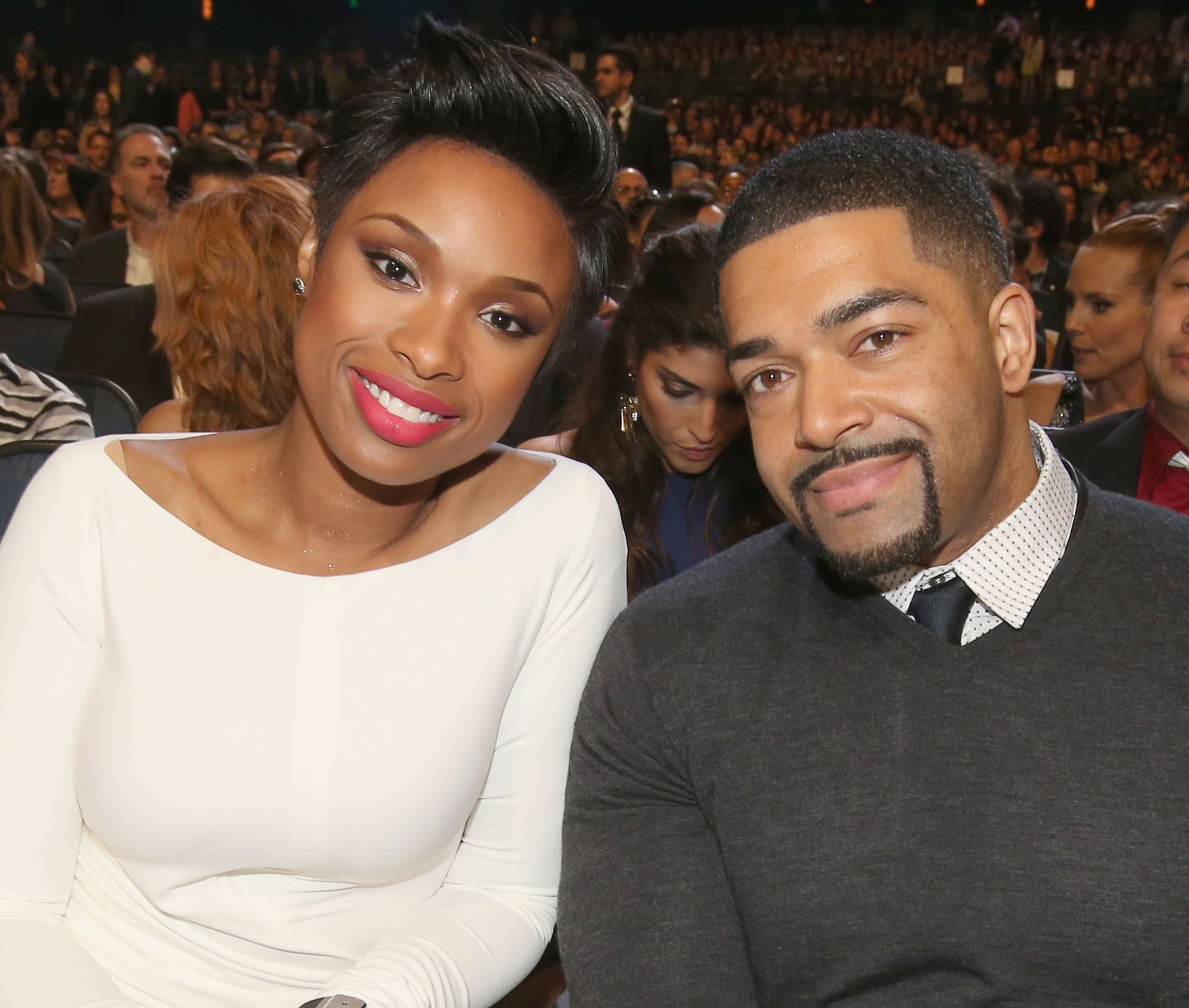 Jennifer Hudson and David Otunga attend the 40th Annual People's Choice Awards on January 8, 2014 | Photo: Getty Images
Recently, the father-of-one showcased time well spent in the company of his 11-year-old son. The duo went axe throwing. The post featured several slides, including photos and short clips.
The first image showed the Otungas posing with their axes crisscrossed, as each party firmly held on to his own. Another highlighted them holding the axe above their heads and posing in a stunt move that seemed as if they aimed at smashing something.
Videos that came after revealed the celebrity's only son attempting to throw an axe against a dart-board-themed pattern on a wooden platform hanging on the wall.
After a court ruling, they decided to throw in the towel and have been co-parenting with no hassle since.
He missed the first attempt, but another recording showed his dad nailing the throw on the first try. For the bonding experience, Hudson's former fiancé flaunted his impressive muscles in a sleeveless sports shirt on fitted pants.
His son opted for red track pants with a short-sleeved gray shirt. David Jr.'s hair was styled uniquely in a Mohawk pattern. Daddy's cute comment on the post read:
"aXe-Men."
The 11-year-old is blessed with a 50/50 custody arrangement that allows both his parents to spend equal time with him. Before 2019, the former lovers were at loggerheads on this.
But after a court ruling, they decided to throw in the towel and have been co-parenting with no hassle since. They each have a unique relationship but similar bonding spirits with their child.
A few years ago, the actress gushed about having an interesting relationship with her only child while revealing that he is a skilled singer like mommy!
Just last year, when the younger singer turned 11, the former couple each whipped incredible treats to mark the big day. While mom had a luxury gathering with friends and a fascinating cake, the lawyer organized a smaller indoor event.
Following the court's order on equal custody, there has been no controversial news or allegations from either parent, showing that they have been doing their best as excellent parents. David Jr. does have all the love in the world at his disposal.
Please fill in your e-mail so we can share with you our top stories!