Jennifer Hudson's Son Stars in a TikTok Video as He Showed His Resemblance to Dad David Otunga
Jennifer Hudson's son David Otunga Jr. copied his famous father's pose in this epic TikTok video, and fans are gushing about how strikingly similar they look. 
Jennifer Hudson and David Otunga's son David Jr. is a perfect blend of his parents, but a TikTok video proved he mostly takes after his father. Otunga proudly shared the clip on his Instagram.
In the video, David looked handsome in a printed blue T-shirt. While doing the viral "Teleporting Challenge" to OurFire's song, the 11-year-old found a way to include his father and show their resemblance.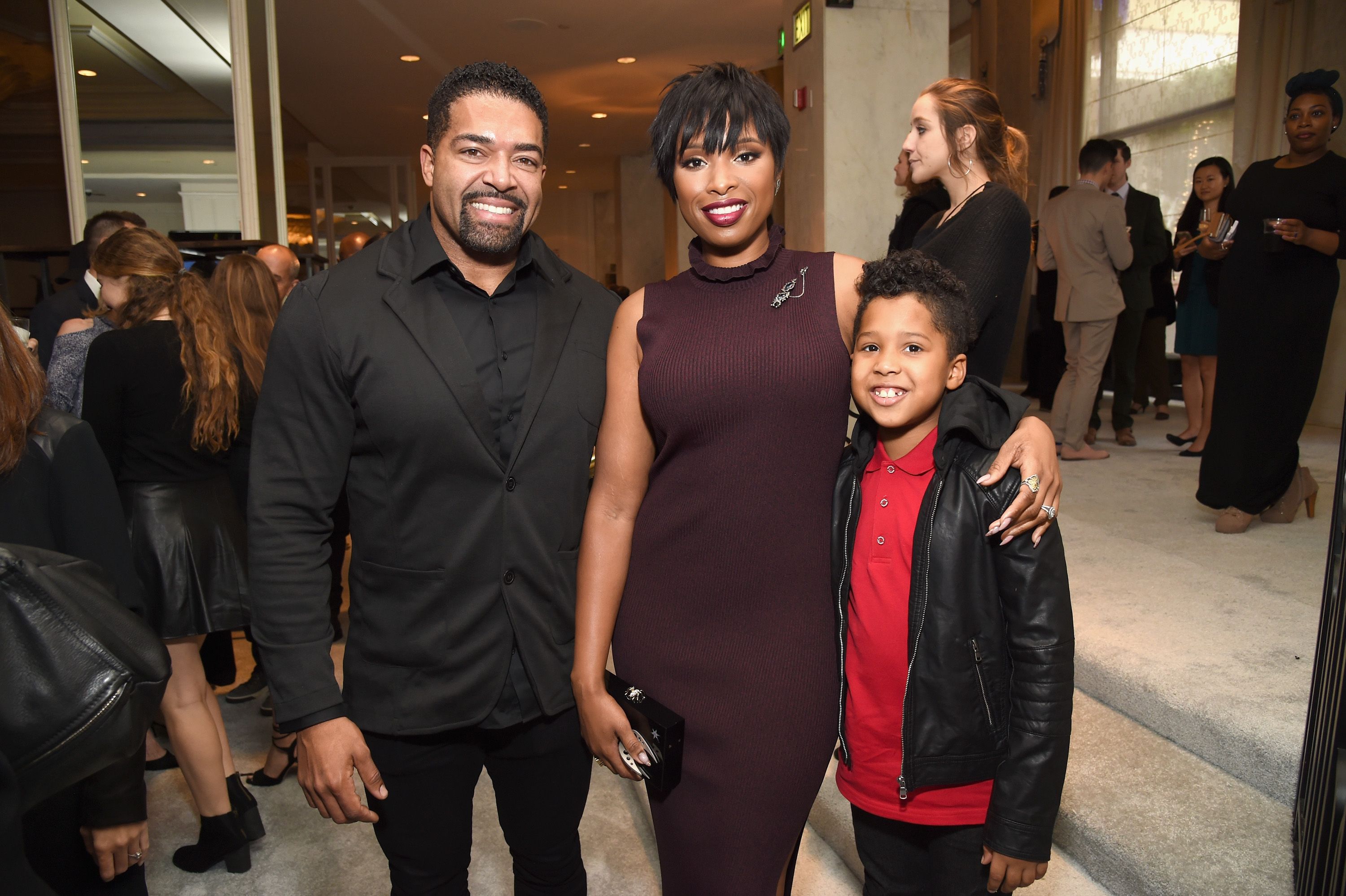 As David lifted his hand, a photo of his father appeared in the background. He copied the pose with an unmatched swag and left many jaws dropping. He is his father's son!
Otunga did not write much in the caption, but he included hashtags that said "twins" and "like father, like son." Fans seemed to agree with him since many of them said he and David look like twins. 
"Your mini! Growing into such a handsome young man!" one fan gushed. "I love this! I can't believe how big he is!!! Sending so much love your way," another fan wrote.
Hudson is grateful to have David in her life.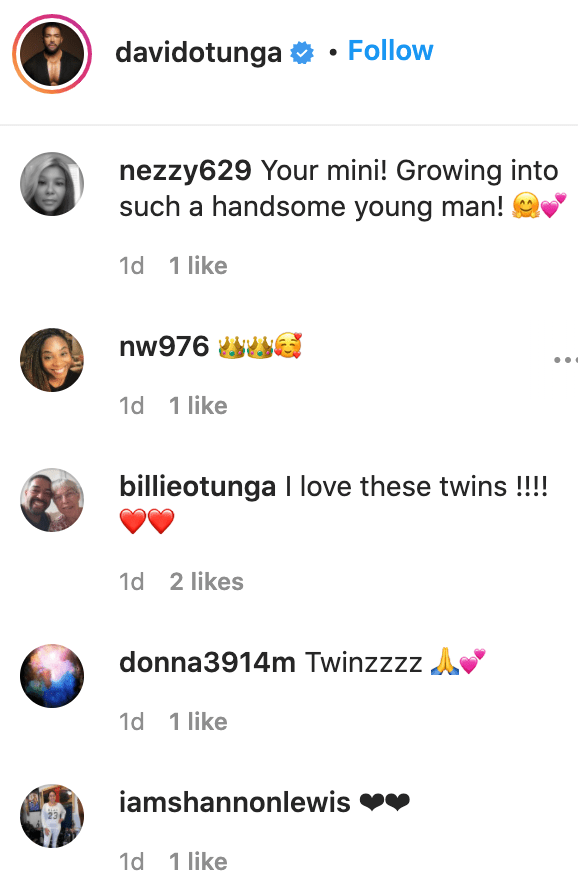 David will turn 12 this year. His 11th birthday was pretty memorable, thanks to his mom who threw him an epic party. She did not let the pandemic stop them from having fun. 
The "D-11" themed party included a full basketball court, plenty of fun games, and a Nerf gun tournament. A bunch of David's family members, friends, and loved ones were in attendance. 
Hudson and Otunga might not be together, but they love their son to the moon and back. The exes fought a long battle over child support and parenting time for David before finally reaching an agreement in July 2019. 
Hudson and Otunga found fame in the entertainment world, but they have mostly kept David away from Hollywood. Hudson believes it is important for her son to have a normal upbringing. 
According to Hudson, her son deserves to savor the simpler life because he did not choose to be here. Normal routines aside, the singer believes in teaching him good habits by setting examples. 
Hudson is grateful to have David in her life. The mother and son duo often travel together, and they like making special songs that they sing together. Such a precious bond!