Erykah Badu's Daughter Puma Glows in a Green Croptop & Ripped Jeans in Photos
Erykah Badu's teenage daughter, Puma, flaunted her radiance and a mix of cutting-edge street style while enjoying her beauty hour on social media.
Music icon Erykah Badu's daughter, Puma Sabti, showed off and showed out in her latest Instagram fashion display, and it was all hits and no misses. Puma's top-notch style perfectly complemented her incandescence.
The post included a few photos and clips that showed the youngster basking in her beauty hour and serving major skin and fashion goals. She accentuated her smooth-looking skin with a hint of bright sunlight.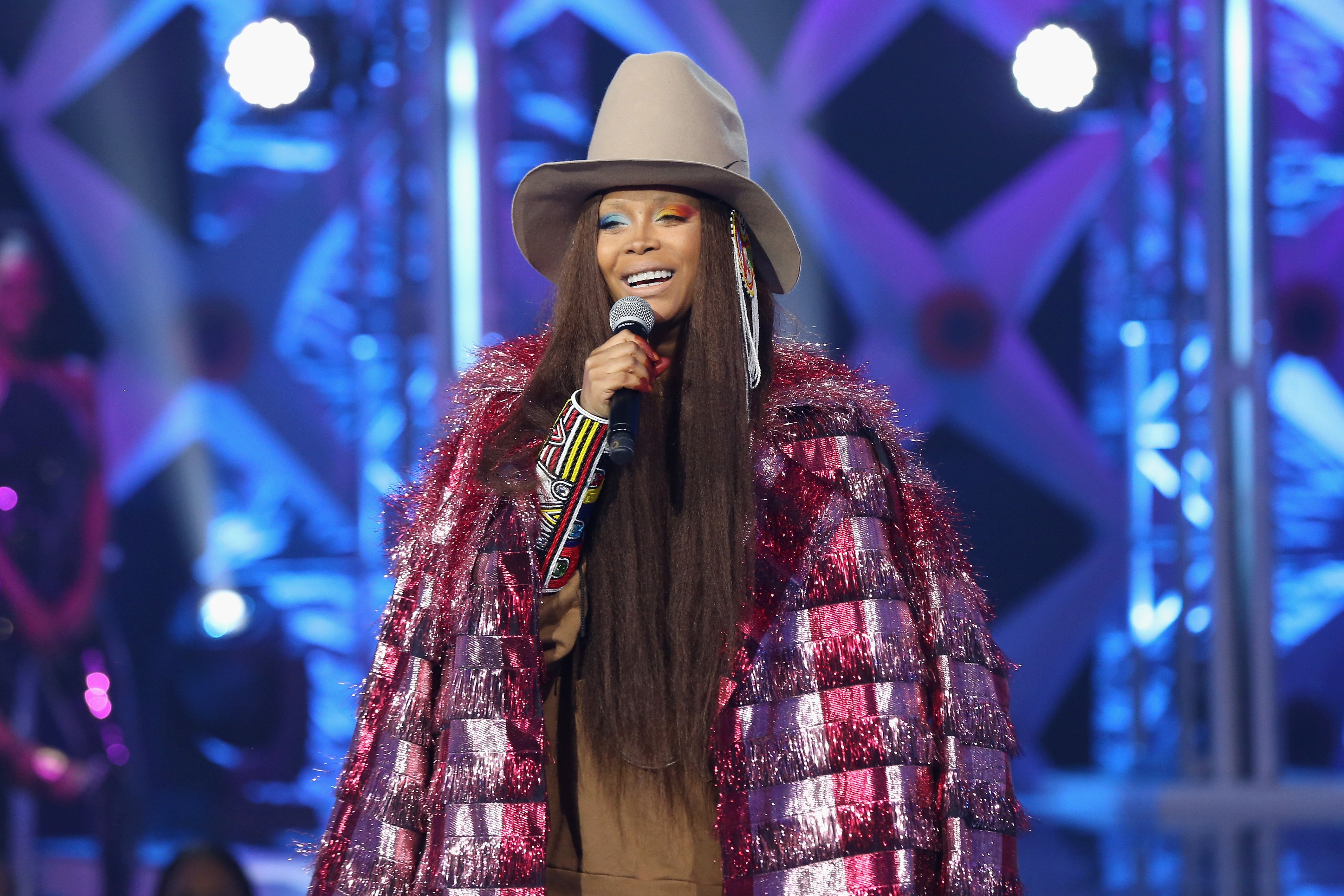 Posing outdoors, Puma rocked a cropped floral green corset top with spaghetti straps and paired it with blue super-ripped skinny jeans. She styled her hair in a silky straight fashion down her back.
Puma spiced her outfit with a studded waist chain, a pink scrunchie, and green beads on her wrist. The youngster, who sported perfect makeup, completed her look with white Nike socks and sneakers. She addressed fans:
"Hey."
Puma is one of three kids that Neo-Soul Queen Erykah Badu birthed from three relationships. Last year, the teenager received the heartiest birthday wishes from her parents, Badu and The D.O.C.
Badu and the star rapper are in a civil relationship while they co-parent. 
Badu took to her Instagram page to send a sweet message to honor her daughter's 16th birthday. The award-winning musician corrected her earlier notion that her daughter was born on Superbowl Night, noting that it was summer and could have been a basketball game.
The D.O.C also dedicated a post to his love child. Moreover, in Badu's slideshow, he noted that Puma was growing into an amazing woman, and he had nothing to worry about because her mom was an outstanding woman. Puma's quarantine party turned out well.
In past times, Badu and The D.O.C have had some public squabbles that did not get out of hand because of Badu's love for privacy. In an interview, The D.O.C, known for his iconic ghostwriting, made it known that he once lived with her.
The star recalled suggesting that they start a reality show in Badu's home because it was a beautiful house on a beautiful terrain. He even projected that they might get married at the end of it.
However, Badu refused to comply because of her private lifestyle, adding that she did not want her kids in such a situation. After The D.O.C's interview, the music star's manager, Paul Levantino, released a statement decrying the rapper's interview. 
These days, it seems Badu and the star rapper are in a civil relationship while they co-parent. Last year in February, she appeared with her oldest daughter, Puma, on "Good Morning Texas," where they did renditions of some of her songs.