Usher Shares Photos with His Girlfriend & Mom of His Daughter Jenn Goicoechea on Mother's Day
Usher goes all out to celebrate the leading woman in his life, Jenn Goicoechea, who is also the mother of his only daughter Sovereign Bo Raymond via an adorable Mother's Day post.
R&B singer and dancer Usher Raymond joined the flock of celebrities that chimed "happy mother's day" on social media over the past weekend.
The entertainer is a father to three beautiful kids—two sons whom he shares with his former partner Tameka Foster and a daughter whom he shares with his lover, Jenn Goicoechea.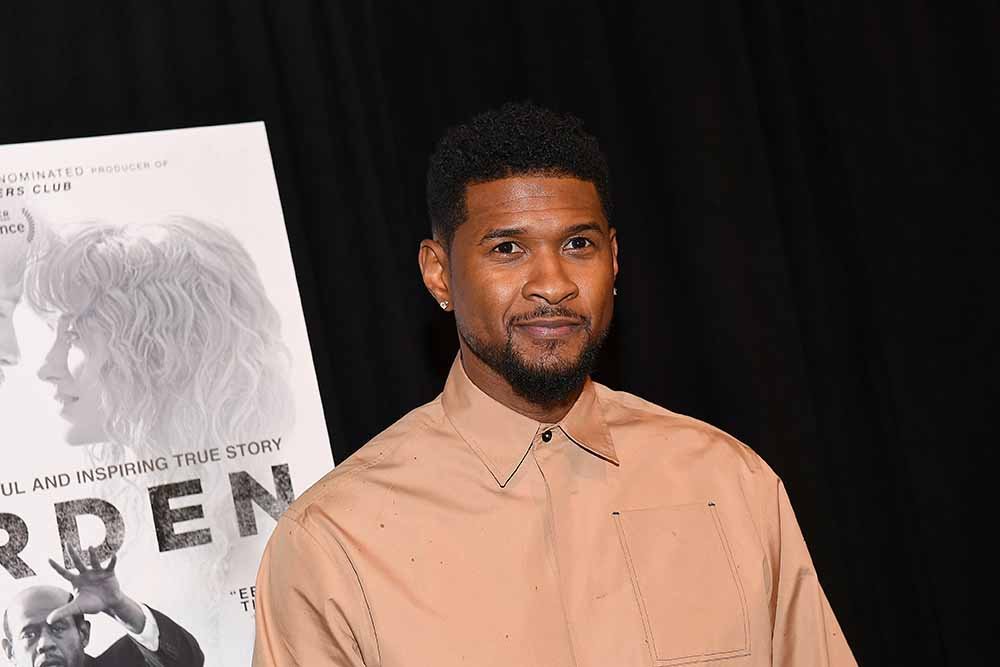 For his Sunday Mother's Day post, the celebrity selected rare and mesmerizing photos of his girlfriend. Two of the slides showed the lovers standing close to each other. The other snaps were memorable photos of Goicoechea.
In one, she posed smiling with her natural look in a gray two-piece. The last slide was a "censored" inscribed throwback naked picture revealing her huge baby bump. Usher added a short caption that read:
"Happy 1st Mother's Day Queen @boogsneffect ?? Chicago 94' 95' Miami 12' 13' ?."
Fans of the Raymond tribe are not oblivious to the fact that this is Usher's first and only daughter. Although he already has two other sons, this is his beau's first child.
Goicoechea, a vice president of A&R at Epic Records, welcomed her daughter on September 24, 2020. It was not until nearly a month later that her boyfriend shared his first photo of their newborn online.
Thankfully, his other kids, Naviyd Ely and Usher Raymond V have equally braced up to the new roles as big brothers.
The dancer posted his daughter's photo alongside a caption revealing their daughter came sooner than the scheduled date. Nonetheless, he was overwhelmed at the little charmer and ended his words with a show of appreciation to his lover.
This was followed by a heart-melting post from the mother-of-one who flaunted her daughter in a photoshoot, wearing a robe, head towel, slippers, and falling asleep with a MacBook on her lap, with the caption:
"Sovë helping me with album credits."
Although Usher has not yet put a ring on his beau's finger, it is evident that the pair are made for each other. Their love affair began in 2019.
At first, it was a rumor, as the paparazzi caught them lip-locking during the Hollywood Bowl in Los Angeles. At the 2020 Vanity Fair Oscar Party, the duo did not bother to conceal the news as they acted all cozy around each other.
It did not take long before the couple revealed news of their pregnancy. Despite not being used to fathering a daughter, Usher was more than ready when the opportunity arrived.
Thankfully, his other kids, Naviyd Ely and Usher Raymond V have equally braced up to the new roles as big brothers. According to the father-of-three, they are overprotective of their youngest sibling.