Malika Haqq's Fans Praise Son Ace as He Shows His Smile and Afro Hair in a New Photo
Malika Haqq recently shared a cute photo of her son, Ace, on Instagram, much to the delight of her fans who couldn't help but gush over the one-year-old youngster.
Amicable exes Malika Haqq and O.T. Genasis welcomed their son, Ace Flores, on March 14, 2020, and the adorable toddler is the perfect combination of his famous, good-looking parents.
While Ace only just celebrated his milestone first birthday, he is already melting hearts on social media. His mom's large Instagram fanbase can't help but gush over the toddler whenever she shares photos of him on the platform.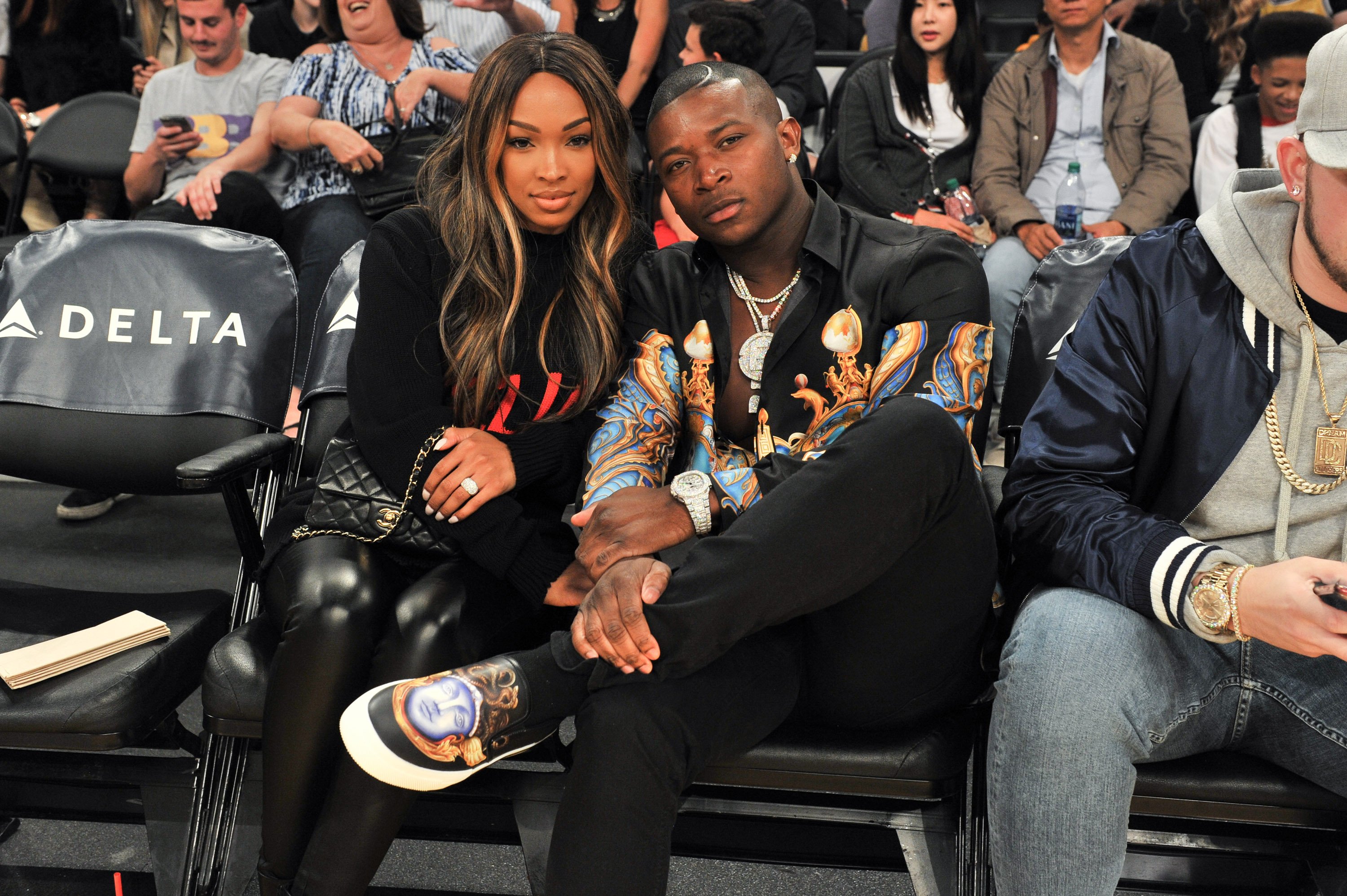 Haqq's recent post of Ace drew the awe and praise of her fans as the youngster was featured sporting a stylish ensemble while posing in an outdoor play area. The photo was sweetly captioned:
"God blessed the journey that led me to you. Do it all over again to be Ace mama."
In the post shared on Mother's Day, Ace was pictured in a multicolor striped T-shirt paired with orange shorts. He was also outfitted with trendy sneakers and a chain with a letter "A" pendant while his jet black hair was combed into an Afro.
Ace exuded warm, joyful energy as he stood sunkissed while looking away from the camera, garnering him adoring reactions from Haqq's followers, including 63k likes and over three hundred comments.
One delighted fan gushed, "Just beautiful, love your photos of Ace," while another commented, "Ace one whom excels, get it Lil King?? So adorable." A third fan added, "He's so beautiful, Malika," while several people agreed that he was "cute."
[Haqq and O.T Genasis] were romantically linked for two years before calling it quits in June 2019.
Fortunately for Ace's fans, Haqq enjoys sharing photos of the toddler on social media. The mother-son duo has so many memorable moments, many of which have been shared on Instagram over the past year.
From trendy twinning moments to epic birthday celebrations, Haqq is always up to have a good time with her only child. Occasionally, Ace's dad, O.T., is featured in the fun family activities.
Last September, Haqq shared rare video clips of O.T. playing with Ace. The heartwarming videos showed how much the cheerful baby enjoys the father-son time as he could be heard laughing heartily through the video.
The videos also gave a glimpse into the amicable co-parenting relationship between Haqq and the "Cut It" hitmaker. The pair were romantically linked for two years before calling it quits in June 2019.