CNN's Don Lemon Shows His Backside & Muscular Biceps While Working Out in the Gym
Acclaimed broadcast journalist and book author Don Lemon demonstrated an impressive workout routine at the gym. Watch his awesome video. 
CNN news anchor Don Lemon recently shared his secrets to maintaining a toned physique. On Instagram, he uploaded a clip and a photo of his fitness regimen at the gym.
The video showed the youthful Lemon wearing a gray shirt, blue shorts, and sneakers. He faced the mirror while lifting weights with his arms and bent his knees to maintain his balance.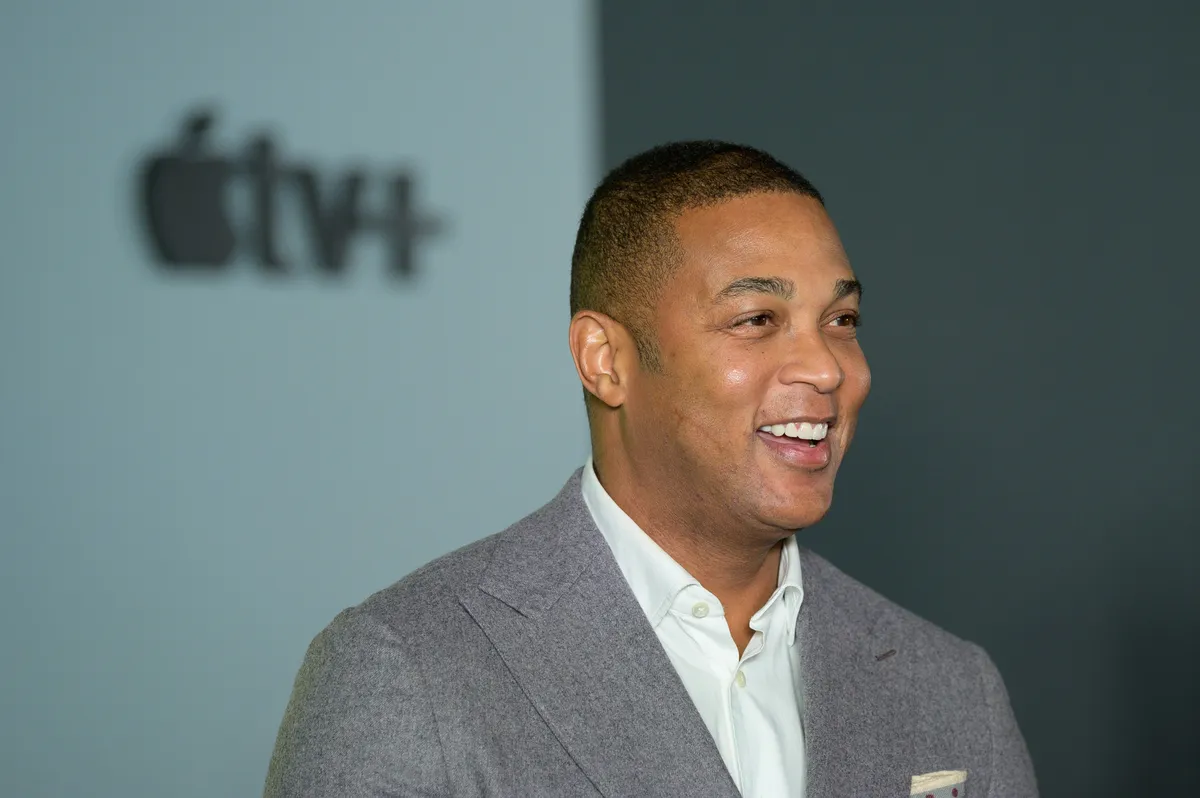 The clip revealed Lemon's firm backside and muscular biceps. The next picture showed the fitness enthusiast raising his left arm while placing his right hand on his belly.
With his left leg resting on the bench press, he made a funny expression. Lemon noted that his post was part of a challenge made by actor Will Smith, writing:
"OK @willsmith, I accept the #BigWillieChallenge. Y'all better watch out. ?"
Many fans commented on Lemon's post to admire his impressive fitness regimen, while others cheered him on to accomplish the challenge he's taking on from Smith. 
The award-winning journalist enjoys an active lifestyle amid his hectic career as a CNN news anchor and a book author. He earlier published his third book, "This Is Fire."
Aside from having children, the couple is excited about their wedding.
Lemon also recently teamed up with Chris Cuomo for a podcast show called, "The Handoff," which will debut this month. The weekly show is about the duo's unscripted conversations around current events.
Besides his soaring career, Lemon has some exciting developments in his personal life. He recently revealed he is ready to start a family with his fiance, Tim Malone, a real estate agent. The couple has been engaged since 2019.
In a previous interview, Lemon opened up about their long-term plans. He said he and his 36-year-old partner have discussed options to grow their family, including adoption and surrogacy.
Aside from having children, the couple is excited about their wedding. They earlier decided to postpone their nuptials because of the raging pandemic. 
According to Lemon, they are waiting for the pandemic to end before exchanging their vows. The veteran news anchor thought it was not a good idea to get married in the middle of a global health crisis. 
He also wanted to have a wedding celebration where their friends and family could gather around safely to celebrate the special occasion with them.