'RHOA's Porsha Williams Is Engaged to Co-star Falynn Guobadia's Ex-husband Simon – See Her Massive Ring
Many were shocked to find out about the recent announcement of Porsha William's engagement to a co-star, Falynn Guobadia's ex-spouse.
Porsha Williams and Simon Guobadia flaunted their engagement, complete with a massive ring. Williams will be marrying her "Real Housewives of Atlanta (RHOA)" co-star, Falynn Guobadia's ex-hubby.
Williams and Guobadia took to their respective Insta accounts, verifying and expanding on their fresh-off-the-press betrothal. Guobadia shared a picture of his fiancée's highly visible ring.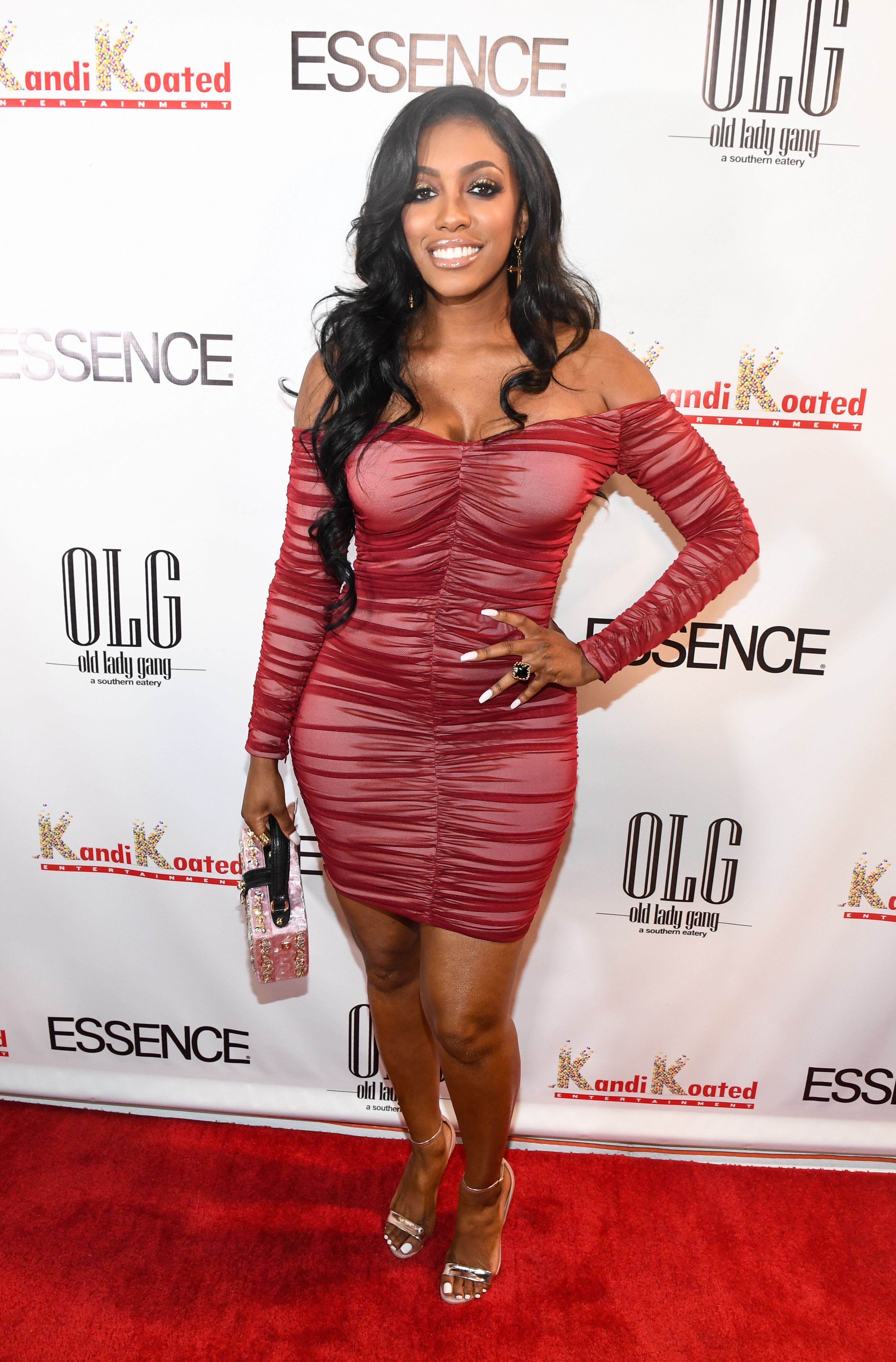 HAPPILY ENGAGED 
Williams's fiancé shared three pictures in his post. One of the two taking a selfie, the second of the ring, and the last of them celebrating together, while Williams cut a cake. Taking to the caption, he penned: 
"Getting married again was never a question in my mind, but when. Did not expect to be blessed with a mate so soon."
He went on to express gratitude to everyone who reached out to them in response to the news. Guobadia affirmed that all that mattered to him was that the television personality has said yes. 
HEALTHY AND WEALTHY 
He stated that he and Williams were in the right state for this level of commitment, having gone through the personal growth needed for a healthy relationship. He thanked everyone, once again, for their support. 
She spoke to the Falynn controversy, claiming that they are not close.
The second snapshot in his post showed off the magnitude of the gorgeous ring. William's stuck her hand out so the camera could close in, the silver-white accessory translucent and shimmering.
NO TIME TO WASTE 
The "RHOA" star's post was a loving picture of the pair, standing in front of the ocean, with a look of love in their eyes. Addressing how quickly their romance has escalated, Williams wrote:  
"Our relationship began a month ago—yes we are crazy in love. I know it's fast but we are living life each day to its fullest."
She penned that she makes a conscious decision every day to choose joy and push away negativity. Williams expressed that her fiancé brings her happiness, and that is of the utmost importance to her.
SCANDALS AND EXES
She spoke to the Falynn controversy, claiming that they are not close, even though "RHOA" once portrayed them to be. Earlier this year, Guobadia's ex-wife publicized the end of their marriage. 
She spoke about her ex Dennis McKinley, claiming that he and Guobadia share a cordial relationship. The three celebrated this past Mothers Day together. 
McKinley and Williams were engaged before and also share a daughter, Pilar. However, they hit a wall when McKinley confessed to cheating on the reality star while pregnant. 
They then broke off their engagement but allegedly got together again. However, Williams has since moved on from her previous romantic ties with her ex-spouse, both doing their best to co-parent.