Missing Erica Hernandez's Son, 3, Looks for Mom as Her Car Was Found in a Pond with Body inside
The 3-year-old son of the missing Houston mother, Erica Hernandez, keeps asking for his mom as authorities recently pulled her SUV car out of a pond with a body inside.
The search continues for Erica Hernandez, and her family, especially her young son, hopes to find some closure. In an interview with KHOU, Erica's sister, Ashley Hernandez, opened up about how the family handles the disappearance.
While speaking to correspondent Lauren Talarico, Ashley revealed that Erica's son has no idea that his mom has gone missing and keeps asking for her whereabouts from other family members.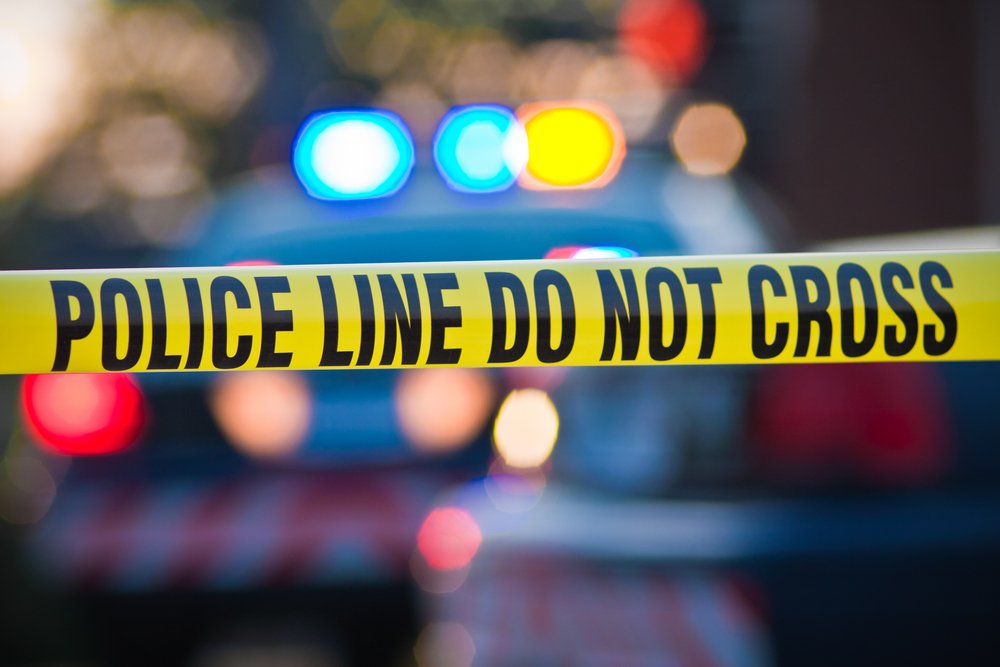 The grieved sibling recalled the 3-year-old speaking to his grandmother after seeing a magnet on his grandmother's car and asking when his mom would return home. She explained:
"I mean, he was still asking for her just a few days ago. Is she coming back? When is she coming? She (his grandmother) just tells him, 'She'll be back later.'"
Ashley's revelation comes shortly after the Houston Police Department made a new lead in the case. In a news conference update on Tuesday, the authorities shared that they recovered Erica's SUV.
The Houston mother-of-three was declared missing on April 18 after she was seen leaving a friend's home.
Tonight I spoke with the sister of missing Houston mom, Erica Hernandez. My heart breaks for her family, especially her kids. 3-year-old is still asking for his mommy. Erica's SUV, along with a body, was found in a pond in Pearland. Full story tonight at 10. on #KHOU11 pic.twitter.com/X1lJiT6wrc

— Lauren Talarico (@KHOULauren) May 12, 2021
According to Officer Kevin, divers pulled Erica's car out of a pond close to the intersection of Reflection Bay and North Clear Lake, with a body found in it. The license plate of the vehicle matched that of Erica's.
Although condolences have been sent to the Hernandez family, who was present at the pond's location, the body still has to undergo an autopsy and positive identification before announcing that it belongs to Erica.
#ericahernandez's vehicle pulled from Pearland lake. Residents at Shadow Creek Ranch tell me motorists miss the stop sign and jump the curb before the water. #KHOU11 pic.twitter.com/fYaSa1UC6x

— Shern-Min Chow 🙋🏻 (@ShernMinKHOU) May 12, 2021
While speaking to the media, the Houston Police confirmed that investigation by the FBI led them to the water body in Pearland, where they observed a sign of a vehicle hitting the curb and entering the pond.
Authorities believe the car has been in the pond for quite a while. While speaking to the media, Ashley revealed that the Pearland pond isn't a familiar location for their family, so they need to find out what Erica was doing there.
#Breaking: The car belonging to missing Houston mom, Erica Hernandez, is found in a retention pond in Pearland. #KHOU11 Hernandez was last seen April 18th. awaiting word on identity of body found inside. Press conference will begin shortly. Follow this thread for updates pic.twitter.com/E51uz1iDjH

— Lauren Talarico (@KHOULauren) May 12, 2021
The Houston mother-of-three was declared missing on April 18 after she was seen leaving a friend's home in southwest Houston around 2:30 am. 30 minutes after her departure, she texted her family that she was 5 minutes away.
However, that was the last that was heard of Erica. The single mother reportedly worked full time to provide for her kids and was recognized in the community for donating plasma twice a week to make extra earnings.
The family of Texas mother Erica Hernandez, who went missing three weeks ago, are clinging to hope of finding her alive.

They say that Mother's Day was one of the most agonizing and lonely days they've had to endure since she vanished in April. https://t.co/fN5KzgQqGK

— ABC News (@ABC) May 11, 2021
Before visiting her friend's home, Erica's last known image was captured by a doorbell camera at her brother and sister-in-law's home. She was described as a loving person who always put her children first.