'Bleeding Love' Singer Leona Lewis Glows in a White and Beige Outfit in a New Photo
"Bleeding Love" singer Leona Lewis is a vision of everlasting youth in a new Instagram photo. Many fans couldn't help but gush about her ageless look.
British singer-songwriter Leona Lewis, known for her iconic song "Bleeding Love," recently flaunted her timeless beauty in a lovely snap she posted on Instagram. 
The photo showed the acclaimed singer standing near a brick wall. Lewis looked captivating in a white crop top, sweatpants, and a jacket, with a tiny sling purse hanging on her left shoulder.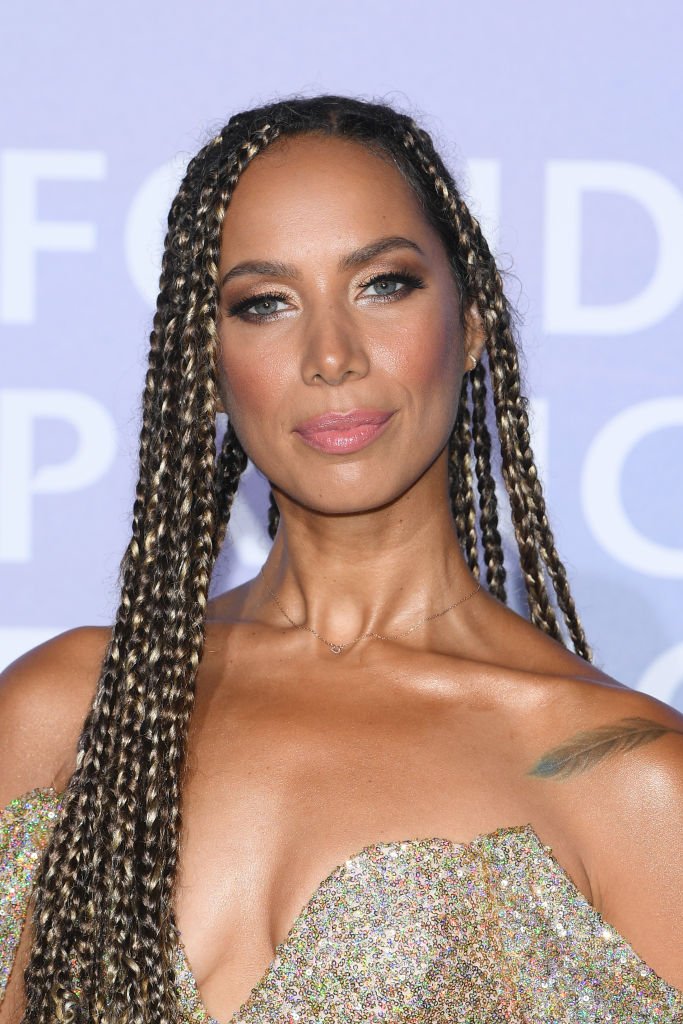 Displaying her natural curls, Lewis looked off-camera while smiling gently. The renowned singer has stopped straightening her hair after being diagnosed with Hashimoto's disease in 2016.
The 36-year-old pop star kept her accessories minimal, much like her caption to the post where she only described her beautiful snap with a tiny sun emoji. Many fans were blown away by her ravishing look, with one writing:
"Always stunning. ??"
Lewis never fails to impress her fans with her looks. She was recently pictured in a similarly stylish outfit while going out for a coffee run with her husband, Dennis Jauch. 
She stepped out in a chic white turtleneck, beige cargo pants, and sneakers, while her husband wore a black T-shirt, black jogging pants, and cool trainers. 
Her advocacy extends to animals, leading her to become a vegetarian at age 12.
Lewis and her husband, a professional dancer, tied the knot in July 2019 in Tuscany, Italy. After their wedding, Lewis said she's open about the possibility of adopting a child.
Her marriage to Jauch was life-changing for the "I Am" hitmaker. She said her husband has been her rock throughout the uncertainties of isolation due to the pandemic.
Besides her career and marriage, the acclaimed singer has also been deeply involved in sustainability projects. She revealed she has been passionate about the environment since she was young.
Her advocacy extends to animals, leading her to become a vegetarian at age 12. As she grew older, she became more and more conscious of people's impact on nature.
Lewis now owns a 53-acre animal rescue sanctuary. The "Walking On Sunshine" star also recently opened an environment-friendly cafe in Los Angeles called Coffee and Plants which offers plant-based products.
Lewis is just one of the many celebrities who are using their platforms to teach the youth about taking care of the environment. Like her, content creator and environmentalist Caulin illustrated ways to combat climate change.