Us Weekly: Harry & Meghan's Baby Girl to Become 'Great Unifier' for the Royal Family Amid Tensions
According to a royal expert, Prince Harry and Meghan Markle's unborn daughter is set to become a "great unifier" and mediator for the royal family amid the budding tensions. 
Before she arrives, Prince Harry and Meghan's unborn daughter already has a significant role in the royal family. According to Nick Bullen, the little one will help mend the rift in the family. While speaking to US Weekly, the royal expert said: 
"The birth of a baby is always a great unifier for a family, and I'm sure all sides of the Sussex family will want to celebrate with Harry and Meghan."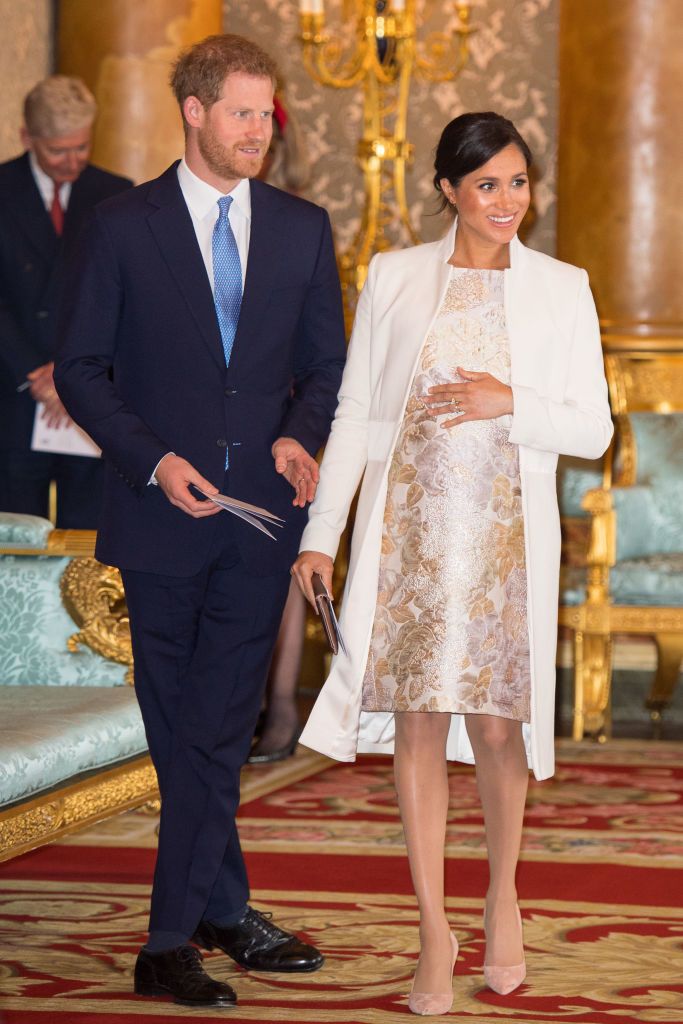 Bullen opened up about how Harry and Meghan's bundle of joy would be the solution to the current tensions stating that it is inevitable that the Sussexes would jump on a Zoom call to introduce the 11th great-grandchild to the Queen.
Fans may recall that Prince Harry and Meghan announced their pregnancy on Valentine's Day with a lovely photo of the Duchess of Cambridge cradling her bump outside their Montecito, California home.
A month later, during their sit-down with Oprah Winfrey, the pair revealed that they were expecting a girl in summer. The couple expressed joy at completing their family by having a boy and a girl.
However, [Prince Harry and Meghan] aren't shying away from using Diana as a middle name.
Since revealing the gender, speculations have surfaced on the name the duo would give their daughter. According to an insider, Harry and Meghan are yet to settle on a name. However, they surely want a moniker with a profound meaning.
Although the name Diana is one of the top picks from the internet, a source close to the couple shared that it was an unlikely choice as Harry and Meghan wouldn't like the attention that comes with the moniker.
The insider explained that the Sussexes are worried the name Diana would make their daughter a bigger target for the media and place too much pressure on her. However, they aren't shying away from using Diana as a middle name.
The only challenge is that Harry's niece, Princess Charlotte, already bears it as a middle name, and they wouldn't want to give the illusion of competition with the Cambridges. 
Harry and Meghan's girl will be joining their older son Archie who recently turned 2 on May 6. For his big day, the couple shared a new photo on their website and urged fans to donate to a cause for vaccine equity.