Wendy Williams' Only Son Kevin Attends Her Special Day at Madame Tussauds – Do They Look Alike?
Wendy Williams has a special relationship with her son, although not much can be said for both of their bonds with the husband and father. 
Wendy Williams' son Kevin attended her special day at Madame Tussauds. Her wax sculpture looks like a carbon copy of the American broadcaster. 
In an eery photo shared on her Instagram page, Williams touched the hand of her carbon copy while her son Kevin stood in the middle. They both sat on the same pink chairs, making the situation even eerier.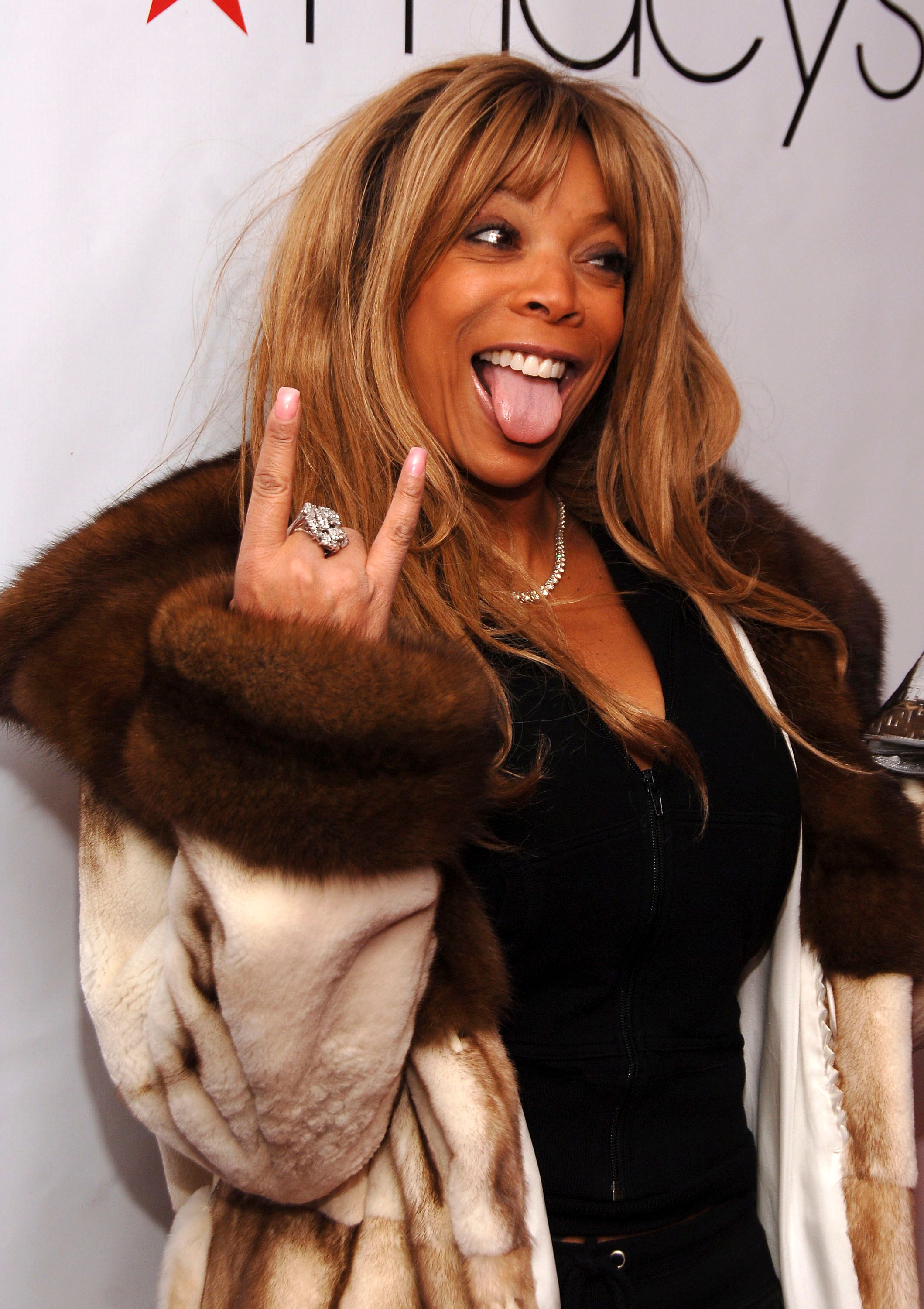 MAKING WAX HISTORY
Their hairstyles were nearly the same, Williams simply sporting bigger waves than her waxier counterpart. Taking to the caption, she wrote: 
"Another historic day in Wendy History. I'm so excited to be part of @madametussaudsusa."
Kevin stood in the middle, appearing slightly uneasy with the situation but still managing to put on a faint smile. He wore a light blue jacket with darker blue jeans. 
DIFFERENT CLOTHES
The only obvious difference between the real and fake Williams was the clothes they were wearing. Williams sported a multi-colored striped dress while her counterpart donned a bright orange jumpsuit.
In 2019, she filed for divorce from Kevin's father. 
Fans and followers absolutely adored the post, exclaiming how wonderful the wax figure is, how beautiful Williams looked, and the cute relationship between her and Kevin. It received around 140,000 likes. 
A MOTHER AND SON 
While Kevin has strained relations with his father, Kevin Hunter, he is quite close to his mother. He was present when she was given her star on the Hollywood Walk of Fame.
However, things haven't always been easy for the two. During her talk show, Williams revealed that her son became addicted to synthetic cannabis at one point and had to receive treatment. 
STRAINED RELATIONS
Kevin's bond with Hunter faltered to the point that following a purported physical dispute between them, cops were called resulting in assault charges against him. They were dropped with his lawyer stating: 
"The police were not witnesses to what happened and they came onto the scene after the fact."
He continued, expressing that these things sometimes happen between relatives.  Hunter himself expressed that he would not be filing any legal charges against his son concerning the alleged altercation. 
Williams herself has not had the most healthy relationship with Hunter. In 2019 she filed for divorce from him. This was because he had a mistress on the side, Sharina Hudson. Not only this, but Williams was pregnant at the time of this infidelity,