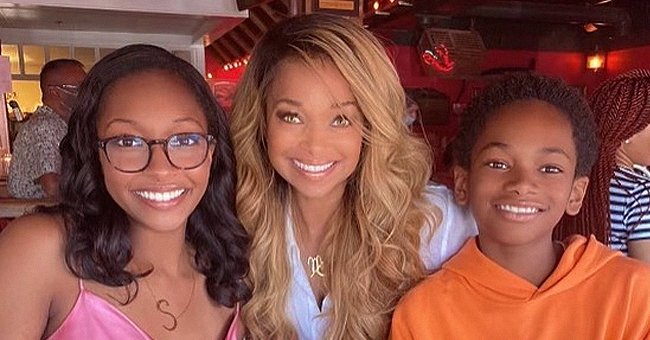 Getty Images
Pat Smith Enjoys Mom Time with Her Kids Whom She Shares with Estranged Husband Emmitt Smith
Although they are not married anymore, Pat Smith and ex-husband Emmitt Smith appear to maintain a strong and civil co-parenting relationship, acting in the interests of their whole family.
Pat Smith recently shared a cute photo on Instagram. She spent her time with her children, Emmitt Smith IV and Sklyar Smith, who she shared with her estranged husband, Emmitt Smith.
All of them appeared comfortable in each other's presence, sitting closely together and giving the camera authentic smiles. Pat sat in the middle while both of her children sat on either side.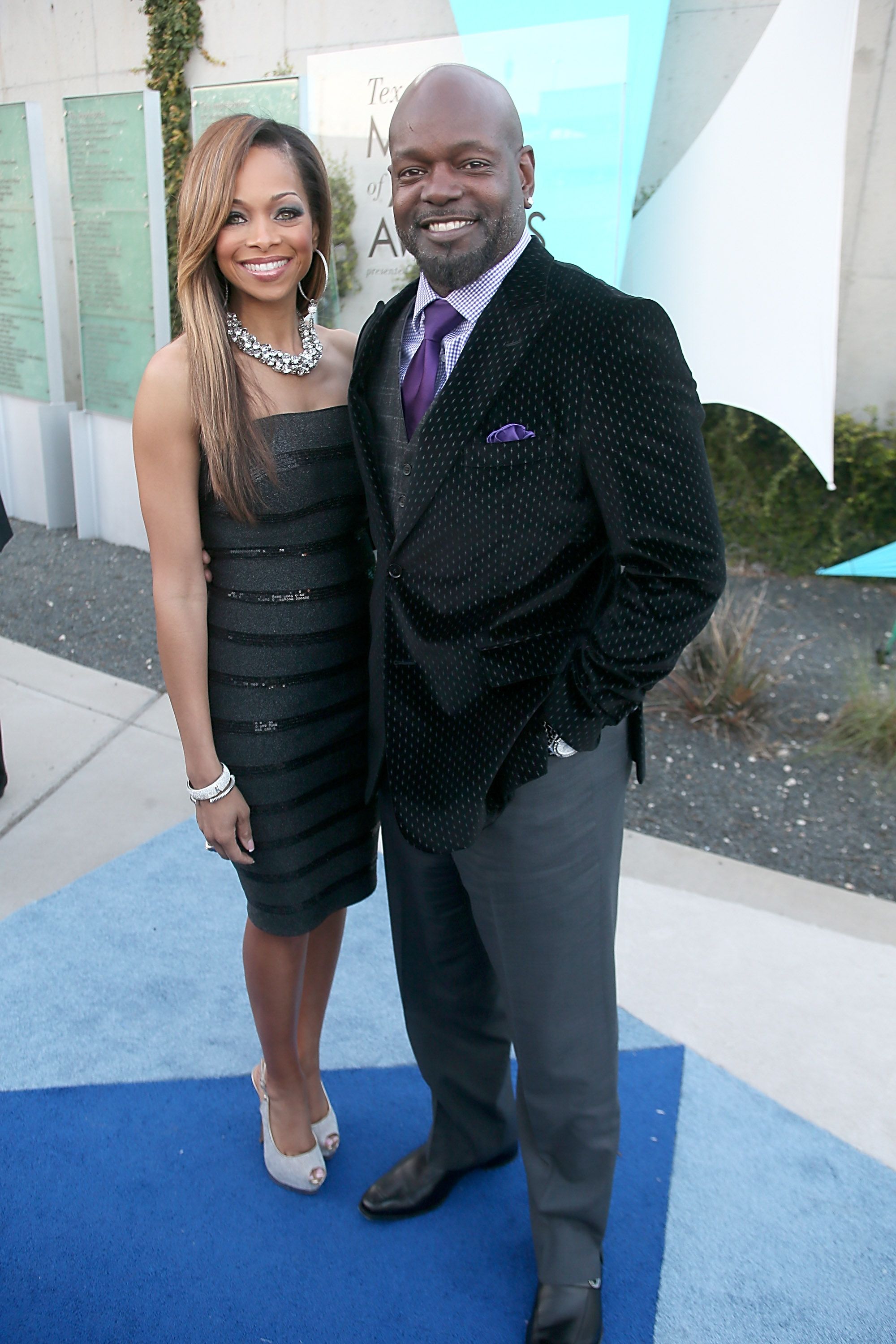 Patricia and Emmitt Smith walk the red carpet on March 5, 2013 in Austin. | Photo: Getty Images
There were two photos following the first one, both with her son, as they smiled and ate lobster. Taking to the caption, the joyous mother wrote in quotations:
"'Life is good when you spend it with the people who make your heart happy.'"#motivationalmonday
Her hair looked golden and gorgeous, cascading down her shoulders, her inner and outer beauty echoing through her children. Her cat-like green eyes pierced through the lens, sparkling with contentment.
Both Pat and her son wore plastic over their bodies as they prepared to eat the lobster. The following snapshot showed the little one, his mouth filled with lobster.
She has also been married to Martin Lawrence, with whom she shares one daughter.
Followers were fans of the picture, commenting on how attractive everyone in the family looks and remarking on their great dynamic. It received around 2000 likes in total.
Pat and Emmitt's daughter Skylar is one impressive young lady. She has quite the presence on social media boasting around 8000 followers.
She is also a daddy's girl, celebrating Father's Day in 2019 via Instagram, where she described Emmitt as compassionate, loving, and hardworking. The accompanying picture was of her sitting on his lap.
In 2020, Emmitt and Patt officially declared that they were getting a divorce via social media, Emmitt taking to Instagram to share the relevant post. Part of it read:
"We will continue to move forward with love and compassion for one another, as co-parents and friends."
Pat's now ex-husband explained that the decision wasn't taken lightly, and the two took a long time and thought hard about it before making a final choice. He also asked that the public give them their privacy.
Pat's real name is Patricia Southall. She has acted in various productions such as "Beverly Hills 90210" and "Halfway Point," to name two.
Not only is she an actress and producer, but a writer as well, having released an autobiography, "Second Chances." She has also been married to Martin Lawrence, with whom she shares one daughter.
Please fill in your e-mail so we can share with you our top stories!