Dr Dre Shows off His Washboard Abs at 56 after Battling Brain Aneurysm
Rap icon Dr. Dre's "COVID bod" was on display on social media as he updated fans on how he has been maintaining his physique, and many could not help but be inspired.
Music boss Dr. Dre was in line with the "dad body" trend that fellow star Will Smith recently shared on social media, but the A-list rapper looked as good as new showing off his abs.
The star posed for his mirror selfie in front of a floor-length mirror as he stood in a gym — Dr. Dre sported a white T-shirt, black jogger pants, and a pair of white sneakers.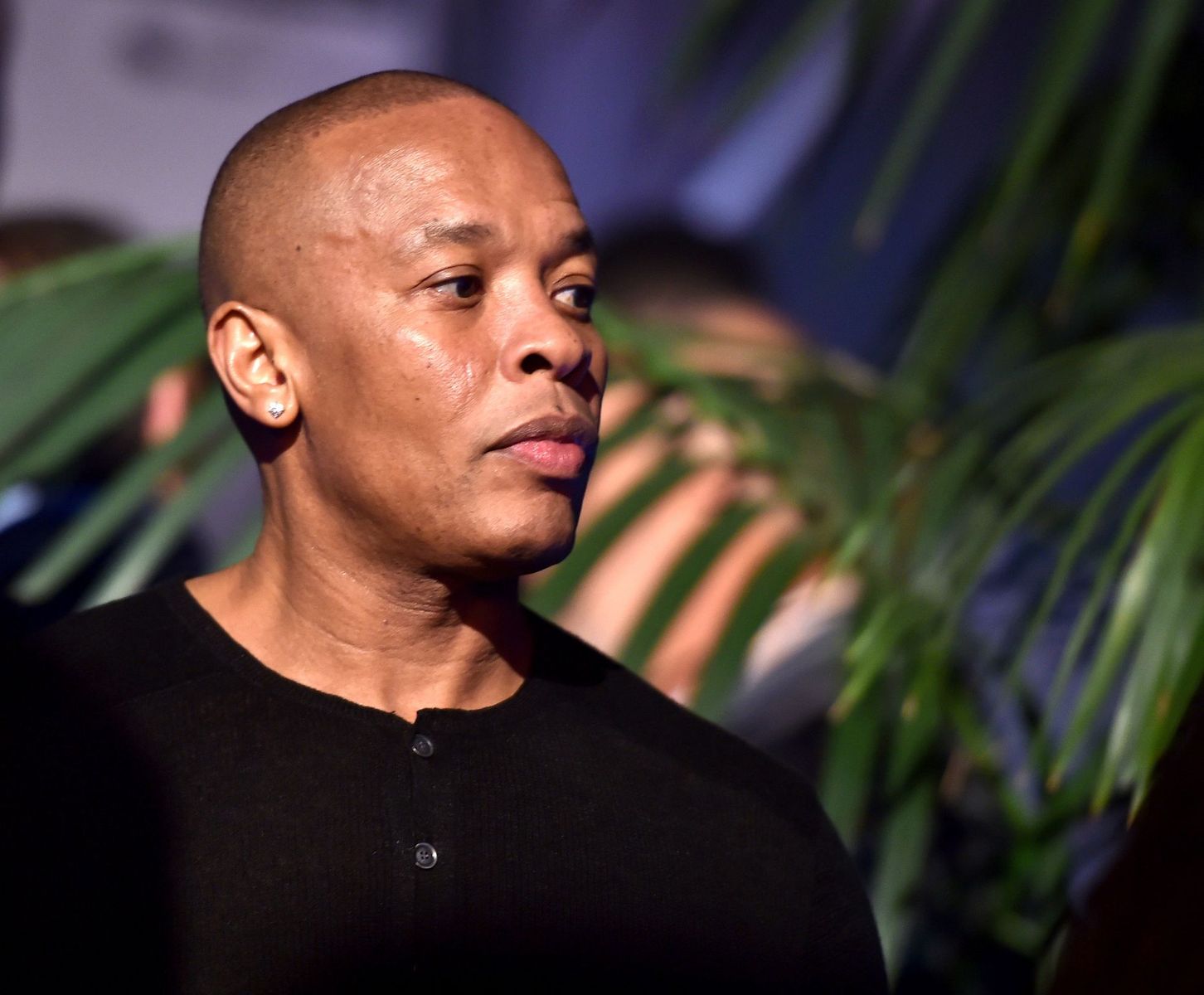 The 56-year-old had no hair out of place, showing off his spotless skin as he folded his top above chest level to reveal his fit body. He also sported his bald cut and greying days-old stubble. He captioned:
"This is my COVID body. I'm about to start getting my [expletive] together. Going with @willsmith. Let's Go!!"
This sure got some reaction from Smith, who took to the comment section praising the music entrepreneur's body and letting him know his abs were goals. More fans joined Dre's timeline, agreeing with the actor.
A few weeks leading up to Dre's post, Smith got real on Instagram as he shared a photo of his body, letting fans know he gained weight from going to "the pantry."
So far, Dre has agreed to pay $2 million in temporary spousal support.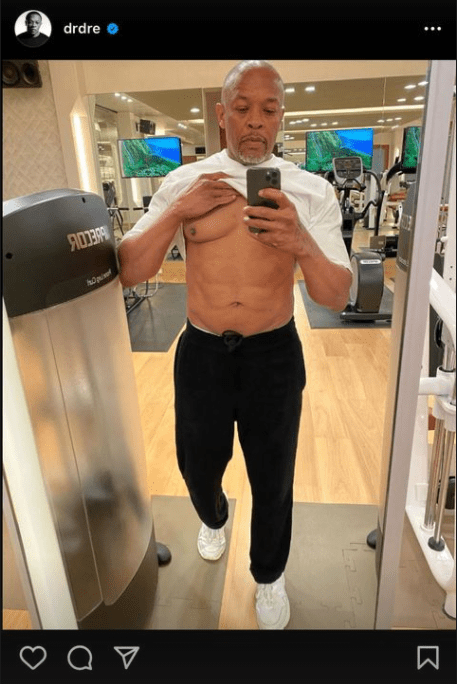 The "Bad Boys" icon posed in the garden, rocking black underpants and a hooded sweatshirt that he left unzipped. The multi-hyphenate star showed his belly that got a bit rotund amid the COVID-19 lockdown.
Following the post, many were inspired as they took to their pages sharing photos of their "dad bodies." Stars like Marlon Wayans, Anthony Anderson, and Mark Wahlberg all flaunted theirs. 
Dr. Dre's hearty post comes a few months after he made headlines about a brain aneurysm that left him hospitalized. Prayers were up for the music expert as fans prayed that he gets better.
After some days, Dr. Dre posted updates on his Instagram page, letting fans know that he was doing better and would soon be on his way out of the hospital in good health. 
More reports about Dr. Dre showed that he had been in divorce drama with his ex-wife Nicole Young when he suffered a brain aneurysm. After Young filed for divorce, she claimed that he cheated on her in their 25-year-long marriage. 
She noted that he had bought a house or, at least, paid parts of the expenses for one of his mistresses. So far, Dr. Dre has agreed to pay $2 million in temporary spousal support.