Beyoncé Flaunts Her Waist Posing in a Black Maxi Dress with Massive Belt and Thigh-High Slit
Beyoncé recently showed off her good looks in a gorgeous goth outfit that sported a thigh-high slit. She shared it via social media, and it left her fans drooling in the comments section. 
Beyoncé is currently caught up in a goth phase, and her fans are loving it. Over the past couple of days, the superstar has shared shots that captured her wearing some elegant outfits. 
The "Pretty Hurt" singer updated her Instagram page again several hours ago, but the outfit looked totally different in style as well as color when compared to those she flaunted earlier.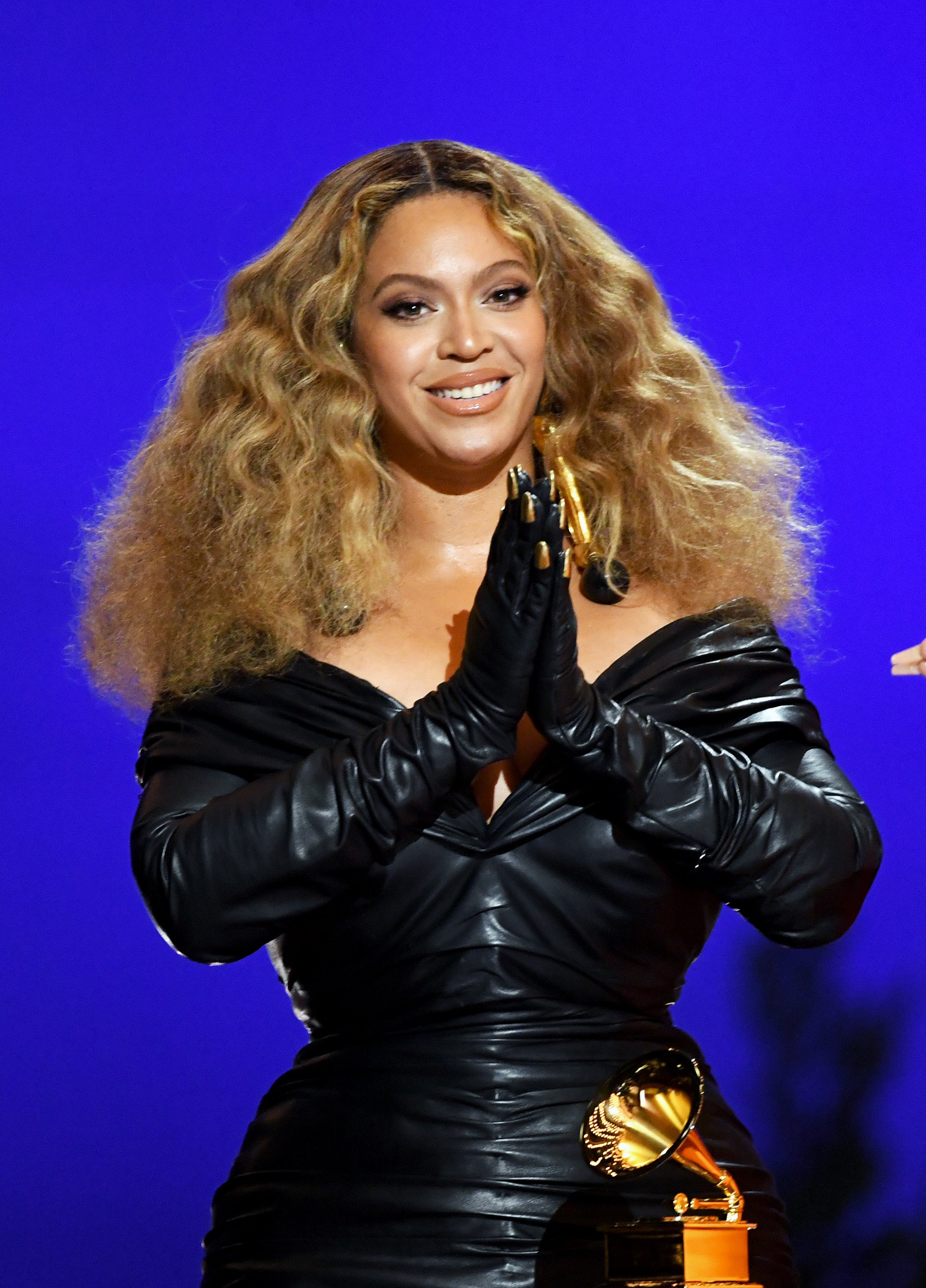 The outfit gave off goth vibes; it was a long-sleeved black maxi dress designed by Alessandra Rich, and it featured crystal-embellished buttons and a thigh-high slit. 
The dress, which sported a sizable dazzling buckle attached to a leather belt, also had a plunging neckline that gave fans a glimpse of Beyoncé's cleavage and sexy black lingerie.
Beyoncé coupled the gorgeous outfit with strappy stiletto pumps, angular frame shades, and a box-style clutch purse. For body jewelry, she opted for a diamond choker with matching earrings. 
Her hair was styled in smooth straight strands that fell past her shoulders, and her makeup looked like perfection. No caption accompanied the shots; however, her fans had a lot to say in the comment section. 
Some days ago, she switched things up for a more sartorial outfit. 
One fan, among many others, declared love for Queen Bey while another majority were more concerned with her fabulous "drip."
As earlier stated, Beyoncé has kept her fans supplied with fresh shots of her. She has reportedly kept this up since her last public appearance at last year's Grammys. 
The past few weeks have seen the fashion icon reveal her love for the color green; however, some days ago, she switched things up for a more sartorial outfit. It was a pink pair of pants coupled with a matching swimsuit-style bustier designed by Charlotte Knowles.  
Beyoncé, who was inspired to become an entertainer by The Spice Girls, may have found fame as a musician, but these days, her love for fashion keeps growing by leaps and bounds. 
Fortunately, she employs social media as a means of self-expression, so her fans get to see what she is up to. They have been lapping up the attention so far and cannot wait to see what the mogul comes up with next.