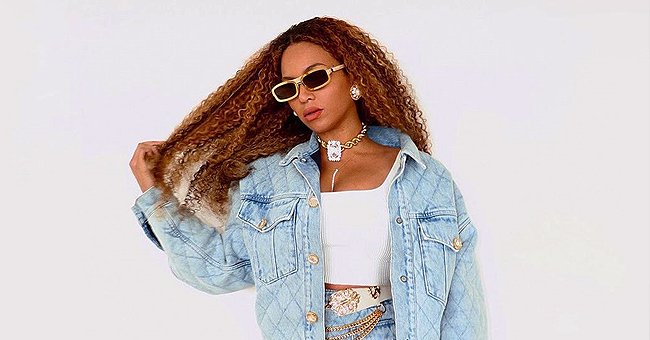 Instagram/beyonce
Beyoncé Looks Stylish Flaunting Her Slim Waist in a Snow-White Crop Top & Denim Mini-Skirt
Beyoncé delighted her fans with her latest Instagram snaps rocking a fashion-forward denim ensemble. The 28-time Grammy winner also shared rare photos of her three kids, Blue Ivy and twins, Rumi and Sir.
There is no doubt that multi-talented singer, actress, and designer, Beyoncé Knowles-Carter, is a force to be reckoned with. Anything she touches turns to gold, from her chart-topping music to her fast-selling clothing collections.
Following the snaps from her iconic history-making night at the 2021 Grammy Awards ceremony, the singer delighted her fans once again with several photos showing off her chic outfit and perfect body while giving a glimpse into her life as a mom.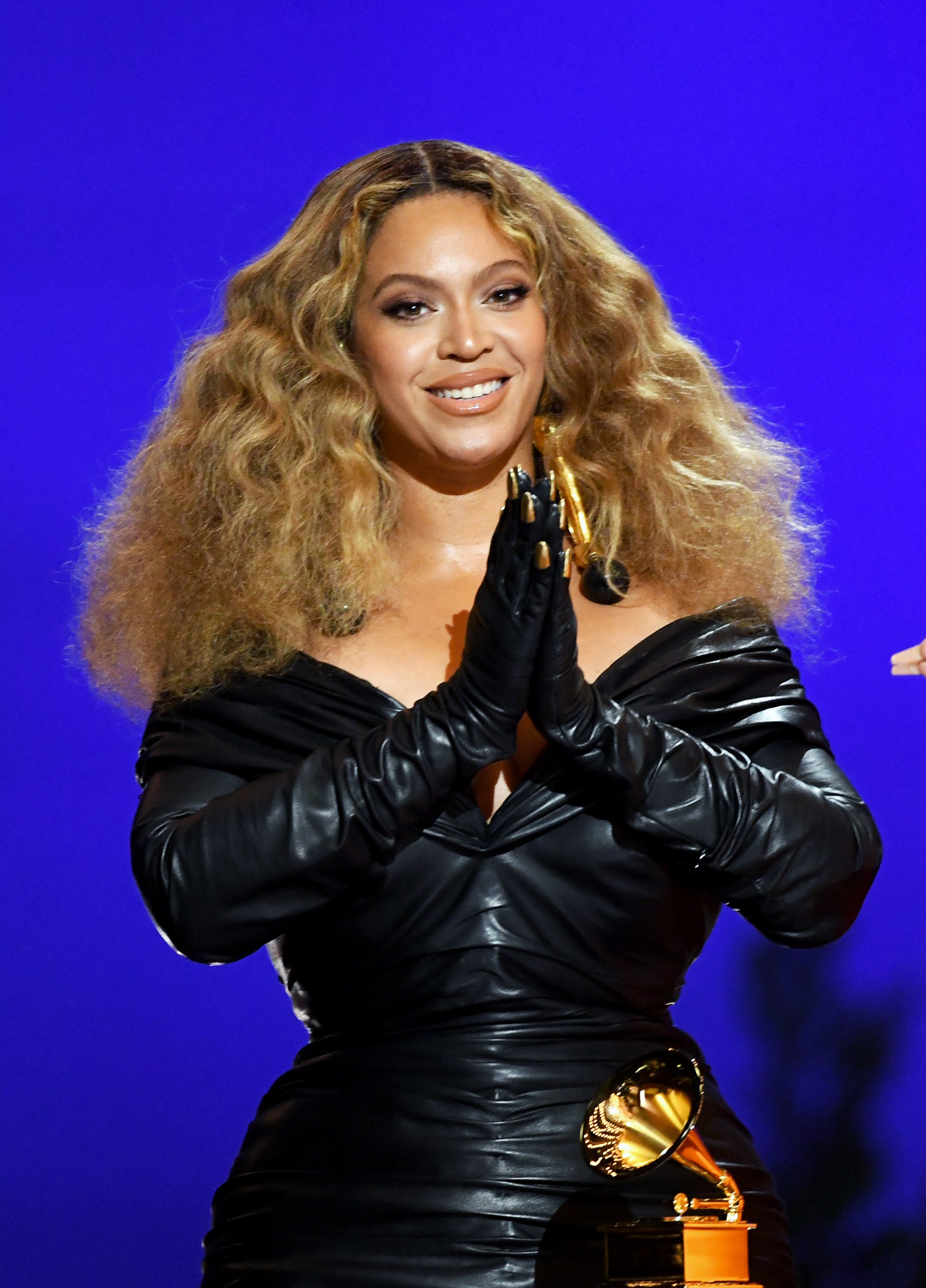 Beyoncé accepts an award at the 63rd Annual Grammy Awards on March 14, 2021 in Los Angeles, California. | Source: Getty Images
A DENIM AFFAIR
Beyoncé shared three separate slideshows, one after the other. In the first two posts, the "Homecoming" star gave fans different views of her stylish denim ensemble as she posed in different areas of her home.
The fashionable outfit featured a denim mini-skirt and matching oversized jacket, worn with a cute white crop-top. Beyoncé paired the look with white high heels with a black bow and a black Chanel bag.
In true diva form, Beyoncé accessorized her denim outfit with striking gold jewelry, including a massive gold choker and pendant, a necklace, gold-framed sunglasses, and a white and gold belt with hanging chains.
The "Irreplaceable" singer made sure to give fans a clear look at her outfit details with close-up snaps showing her denim jacket's bedazzled buttons, her impeccably manicured gold-tipped fingernails, and the three dots tattooed on her finger.
MOTHER-OF-THREE
While Beyoncé's fans were impressed with her snaps, it was her third post of the day featuring her three kids, Blue Ivy and fraternal twins Rumi and Sir Carter, which had fans abuzz.
Beyoncé's family photos come just days after news broke that her storage units had been burglarised.
In one snapshot, the multi-hyphenate pouted at the camera with her nine-year-old daughter, Blue Ivy, who recently won a Grammy Award for her feature in her mother's song, "Brown Skin Girl."
Twins Rumi and Sir, who are rarely ever seen, appeared in the next two photos, although their faces were not shown as they strolled along a wet sandy beach facing away from the camera.
However, it was easy to see how much the kids have grown from their height. Rumi looked dreamy in a ruffled multi-colored shift dress while Sir, pictured holding Beyoncé's hand, rocked a white shirt and khaki shorts with his hair tied above his head.
THE STORAGE UNIT HEIST
Beyoncé's family photos come just days after news broke that her storage units had been burglarized. Theives got away with clothing and designer bags worth a whopping $1 million.
This was not the first time the singer's storage units, rented out by her production company, Parkwood Entertainment, had been targeted by burglars this month. One of Beyoncé's stylists also lost valuables and mementos in one of the recent attacks.
Please fill in your e-mail so we can share with you our top stories!