Prince Harry Reveals He Met Meghan Markle at a Supermarket during Their First Date
During Prince Harry and Meghan Markle's first dates, they did their best not to attract attention to each other, going as far as pretending they did not know each other. 
Prince Harry revealed details of the early days of his and Meghan Markle's first dates at the earlier stages of their relationship. Harry made these revelations while speaking with Dax Shepard on the "Armchair Expert" podcast. 
Harry explained that he and Meghan did their best to keep their relationship out of the spotlight in its earlier stages until news of them being an item started making the rounds.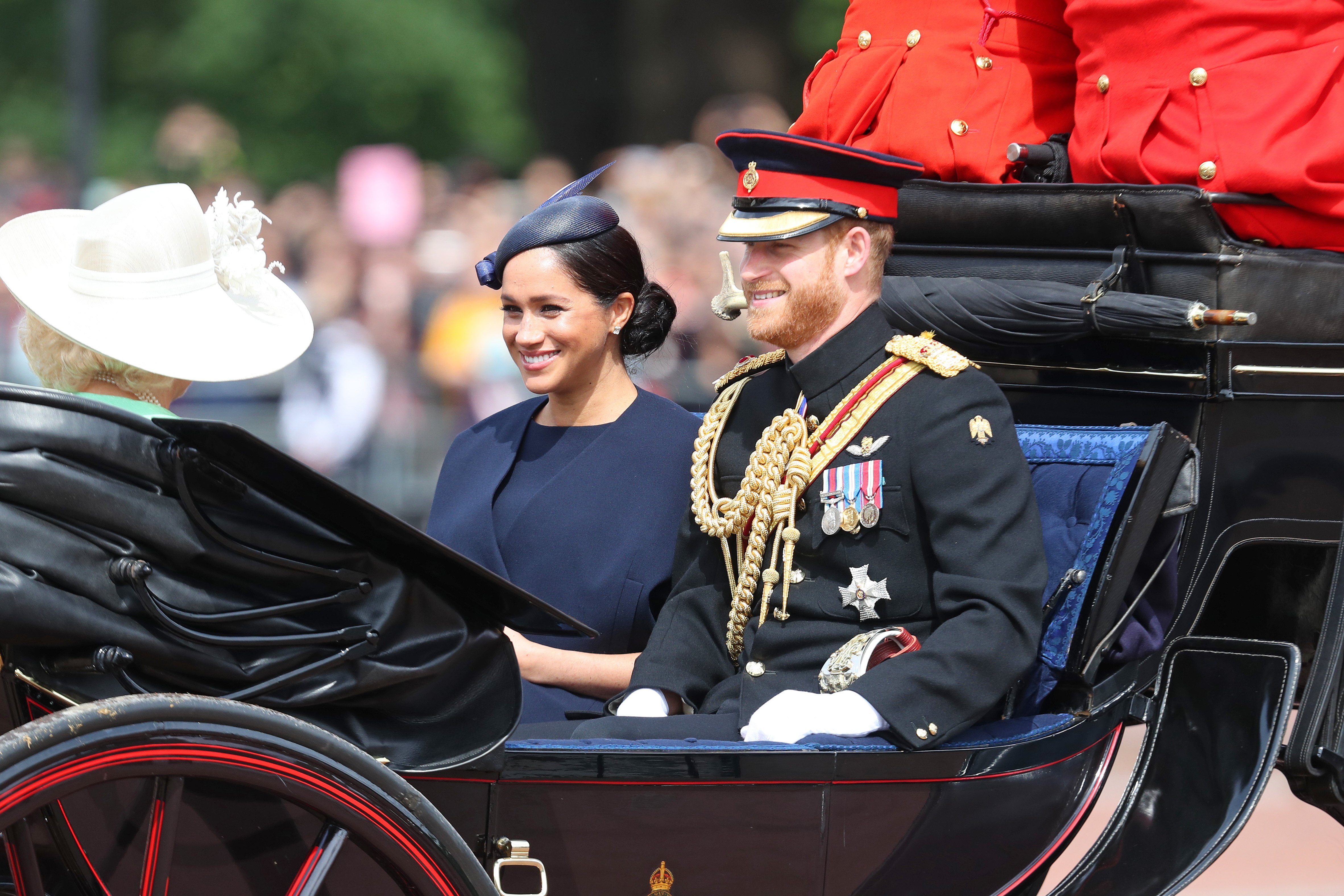 During the podcast, Shepard asked Harry if he had ever done mundane things like going to a supermarket as a royal. In his response, Harry said the first time he and Meghan met for her to come and stay with him was in a supermarket. 
He revealed they pretended not knowing each other and were texting from different sides of the aisle. Harry noted that people were looking at him weirdly and saying hi to him, adding: 
"I texted her saying, 'Is this the right one' and she said, 'no, you want parchment paper,' and I'm like, 'where's the parchment paper?'"
Recalling the events of that particular day, Harry said he wore a baseball cap and kept looking down at the floor, trying to remain unknown. He also joked about the amount of chewing gum he saw. 
One hilarious disguise that comes to mind is Shia LaBeouf attending an event with a large brown paper bag over his head .
Harry's recent revelation is another tale in the couple's beautiful relationship, which began after they were set up on a blind date by a mutual friend. They went for the date in July 2016 at the Dean Street Townhouse in London. 
Harry was immediately smitten by Meghan when he sighted her and told himself he had to up his game to win her over. Meghan also had concerns of her own. 
She texted her friend to ask if Harry was a nice person because things would not work out for them if he wasn't a kind person. However, things turned out perfectly for them on the night. 
They soon had a second date afterward and kept their relationship a secret for as long as possible before tabloids blew it wide open. Meanwhile, Harry and Meghan's disguise at the supermarket adds to a list of crazy disguises celebrities wore to hide away from the paparazzi. 
One hilarious disguise that comes to mind is Shia LaBeouf attending an event with a large brown paper bag over his head. The paper bag had the inscription "I am not famous anymore" written on it as the actor did his best to get rid of the cameramen.