Two Police Officers Suffered Fatal Gunshot Wounds after Responding to a Dog Complaint
After the deadly gunfire at the City of Eden on May 10th, two Concho County deputies have been reported dead, and an employee of Eden City was wounded. The culprit has been apprehended. 
May 10th, 2021, was a terrible Monday for the police department in Northeast Eden, Texas, after they recorded the death of two Concho County deputies, which resulted from gunfire.
Going live on Tuesday, media communication sergeant of the Texas Department of Public Safety, Justin Baker, shed more light on the unfortunate incident.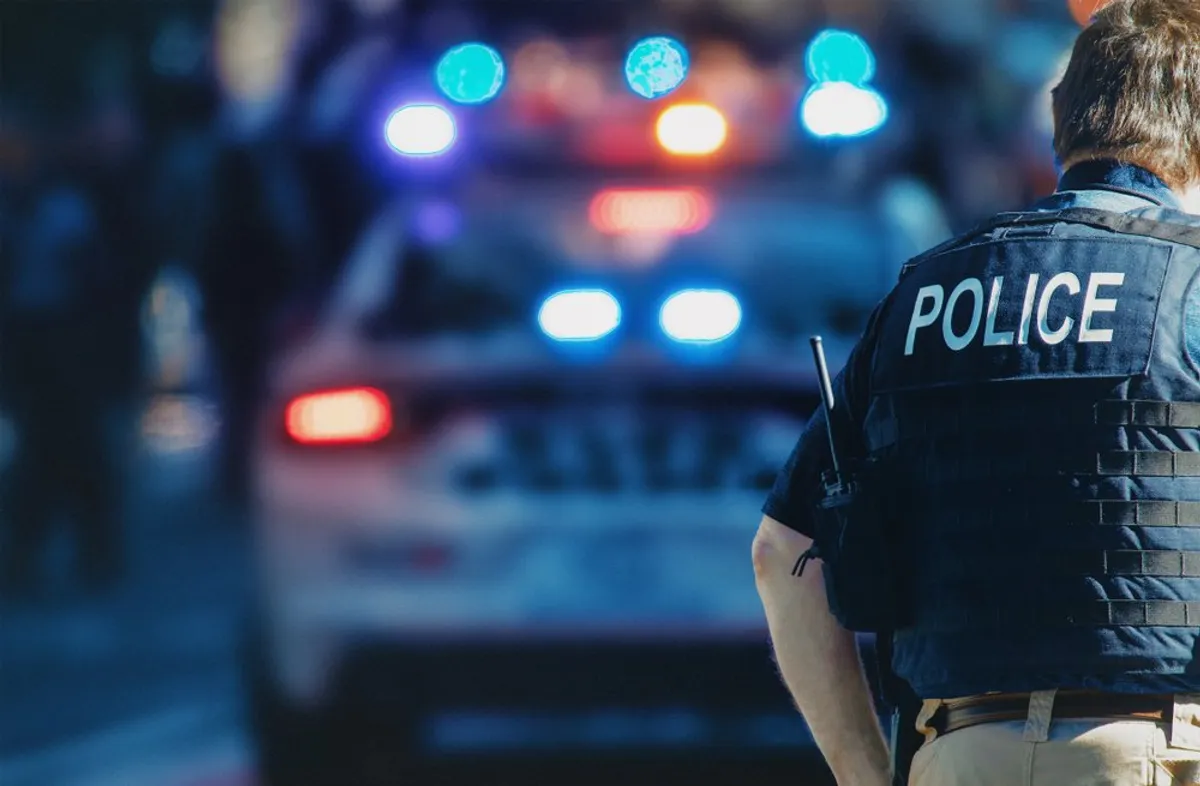 He explained that the deputies were dispatched to an address after the police department received a dog complaint. Baker further revealed that what started as a mere conversation between the officers and a man on the scene quickly escalated into gunfire.
The county deputies were fatally wounded alongside an Eden city employee. He requested that the families of those involved, the Concho County sheriff's office and the citizens of Eden, be kept in prayers.
In the last 3 days, our nation has lost 4 more heroes in the line of duty.

Deputies Stephen Jones & Samuel Leonard — Concho County Sheriff's Office.

Det. Luca Benedetti — San Luis Obispo Police Dept.

Officer Jimmy Inn — Stockton Police Dept.

Rest in peace, gentlemen. pic.twitter.com/RqIhjkPUPN

— Commissioner Shea (@NYPDShea) May 12, 2021
Sergeant Jones, who was looking forward to celebrating his 16th marriage anniversary, is survived by his wife and five lovely children. On the other hand, 26-year-old Leonard is survived by his wife and little daughter, Magnolia. 
Meanwhile, the Concho County sheriff's office has explained via a Facebook post that they are collecting donations for the families of the deceased. 
Meanwhile, Nicholas has allegedly apologized for his actions and has made confessions during an interview. 
According to the Washington Post reports, the perpetrator of the crime, Jeffrey Nicholas, has been charged with two counts of murder with the shootings of Stephen Jones and Samuel Leonard. 
However, People obtained an affidavit of probable cause, which revealed that the brave officers were murdered with an automatic pistol after they tried using an electronic control device on the culprit.
BREAKING UPDATE: Two Concho County Sheriff's Deputies were killed and a City of Eden employee was injured while responding to a 'dog complaint.'

Jeffrey Nicholas, 28, was arrested and charged with two counts of capital murder. His bond is set at $4 million. @KTXS_News pic.twitter.com/FYIOOiccLx

— AJ Gersh (@AJGershTV) May 11, 2021
It was included in the affidavit that he also shot towards the Eden City employees. Meanwhile, Nicholas has allegedly apologized for his actions and has made confessions during an interview. 
The governor of Texas State, Greg Abbott, was greatly saddened by the turnout of events and issued a statement. He noted that the loss was a great reminder of the risks law enforcement officers are involved in while protecting lives.
Video: Members of the Lubbock Police Department, Lubbock County Sheriff's Office and the Texas Department of Public Safety were on hand Tuesday morning when the bodies of two fallen Concho County Sheriff's deputies arrived in Lubbock. pic.twitter.com/d0JSdYGb3f

— KLBK News (@KLBKNews) May 11, 2021
In honor of the fallen heroes, Texas and the US flags were lowered on Wednesday in Concho County. With Nicholas yet to take a plea, there have been no records of any attorney listed in the jail records.
The 28-year-old is booked into Tom Green County Jail in San Angelo with a bond set at $4 million. The citizens cannot help but remain optimistic that justice will be served. May the souls of the departed rest in peace.