Ayesha Curry and Mom Carol Show Their Likeness in a New Selfie Featuring the Duo in Sunglasses
Ayesha Curry recently shared a photo of herself and her mom, Carol, on her Instagram stories. Not only is Ayesha's mom stunning, but she is also wise and helped mold her daughter into the phenomenal woman she is today.
Ayesha Curry, the wife of NBA superstar Stephen Curry is the epitome of beauty. Whether rocking a natural look or glamming up for a magazine shoot, she always looks beautiful. 
Ayesha's recent Instagram Stories post captioned, "Mommy and Me," proved that she inherited her beauty and style from her mother, Carol Alexander. The duo was pictured together enjoying mommy-daughter time while rocking similar hairdos.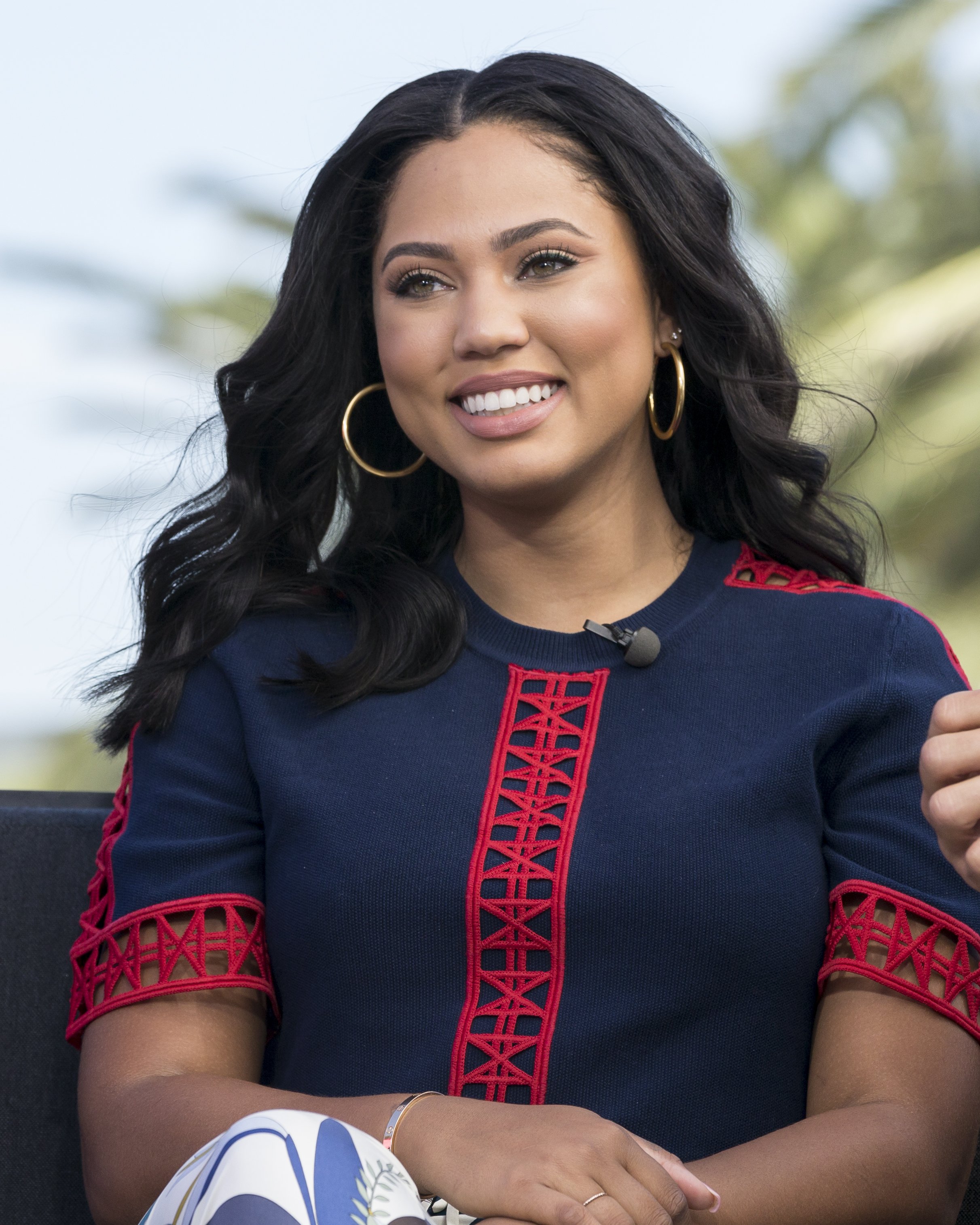 In the snap, Ayesha looked chic with her hair sleeked back in a middle-part. She wore a black top with a black snakeskin leather jacket and accessorized with silver earrings and a pair of trendy rectangle sunglasses. 
Alexander, standing behind her daughter, looked equally stylish in a gray jacket. While most of her outfit was out of the camera lens, she was well accessorized with a gold necklace, matching hoop earrings, and gold-rimmed round shades.
Unlike Ayesha, who sported a nude lip color, Alexander opted for a bold red lip which drew attention as she smiled softly. She also wore her hair in a sleek back style just like Ayesha, showing the strong similarities in their facial features. 
[Ayesha] is the product of a Jamaican-Chinese mother and an African American-Polish father.
Not only does Ayesha closely resemble Alexander, but she also looks up to her mother and cherishes the advice she gives. During a 2019 appearance on "The View," she recalled the life-changing advice her mother gave her. She said:
"She said never lose yourself...and I took that to heart, and it's kept me who I am."
Following this advice led Ayesha to pursue her own passion while supporting her husband, Stephen, who plays point guard for the Golden State Warriors. Today, Ayesha is a best-selling author, a cooking TV personality, and even has a cookware line.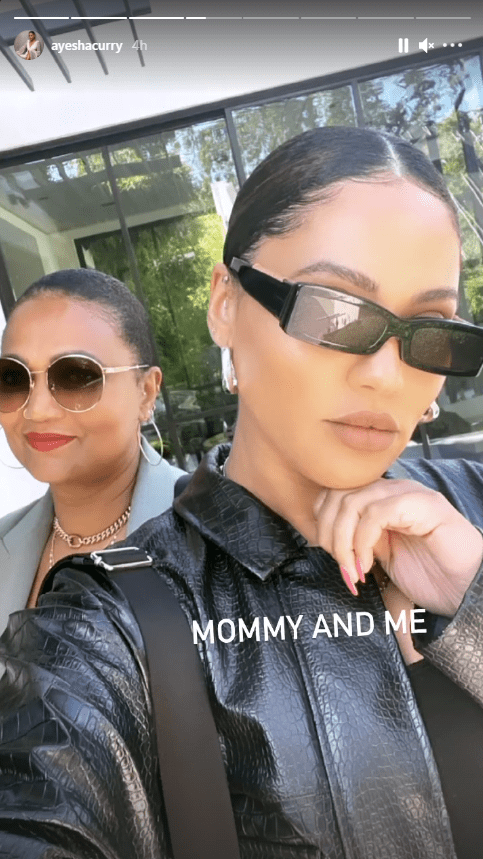 In the same interview, Ayesha touched on another subject concerning an inherited aspect of who she is, her mixed-race roots. The 32-year-old is the product of a Jamaican-Chinese mother and an African American-Polish father.
While Ayesha loves and embraces her roots, she admitted that through high school in North Carolina, she felt pressured to identify with a single group, even more so than when she lived in Toronto, Canada.
Ayesha's move to North Carolina presented her with an uncomfortable identity dilemma but it also put her in the right place and time to meet her husband of almost ten years, Stephen Curry. 
Ayesha and Stephen met in their early teens at a church youth group, but they only started dating in 2008. In 2011, the lovebirds tied the knot, and since then, they have welcomed three gorgeous children, Riley, 8, Ryan, 5, and Canon Curry, 2.