Nia Long Shares Photos with Sons Massai and Kez, Opening up about Her Different Labor Experiences
Nia Long celebrated Mother's Day with special Instagram tributes to her two sons, Massai and Kez. The doting mom opened up about her different labor experiences and how each son changed her life for the better.
While many people celebrated their mothers on Mother's Day, Nia Long saw the special day as an opportunity to recognize the two handsome boys who made her a mother, her sons, Massai Dorsey II and Kez Sunday Udoka. 
The "The Best Man" actress took to Instagram to share her sentiments on motherhood, referencing her labor experiences as she explained how each of her sons positively impacted her life.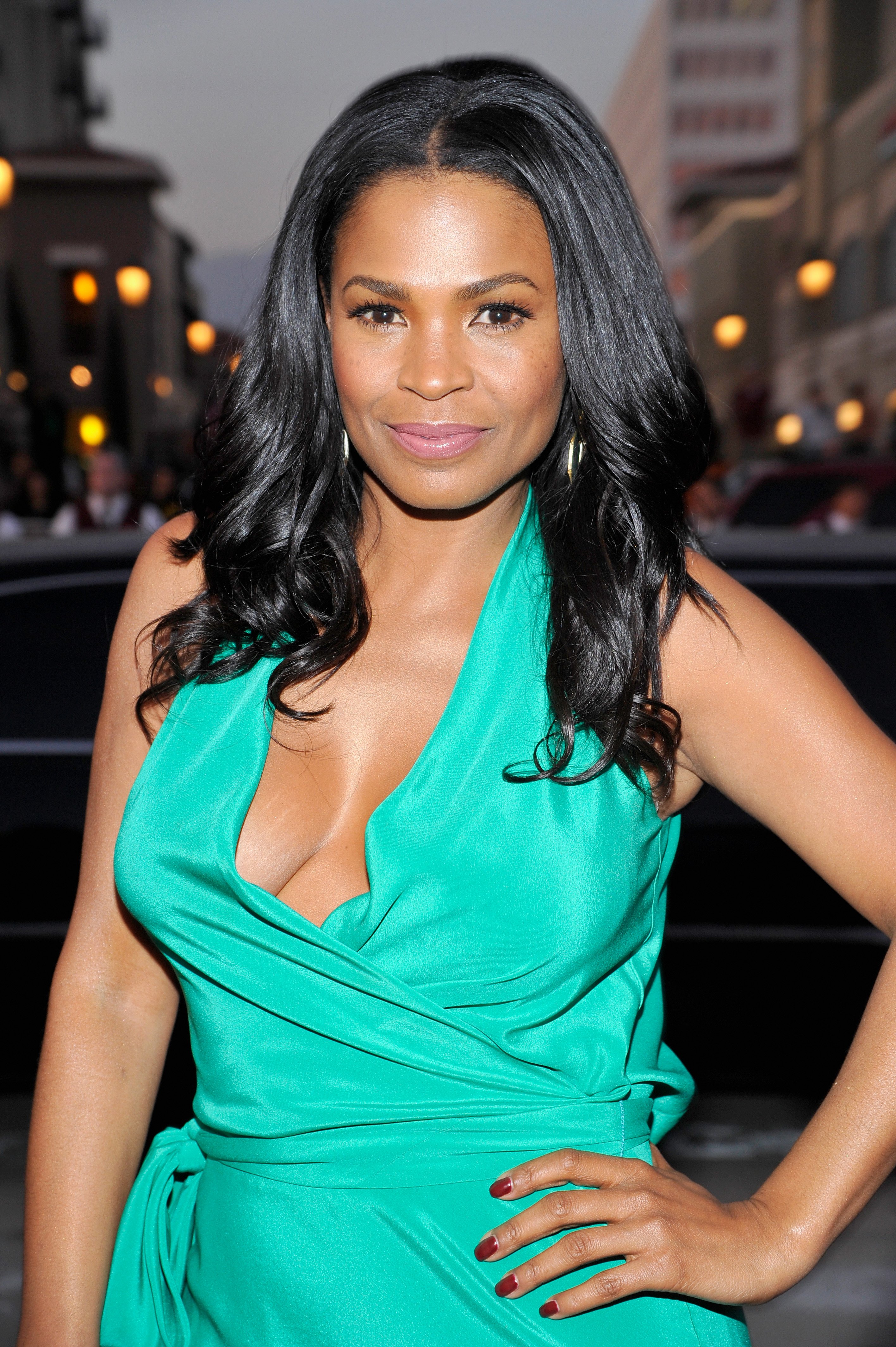 Long's first post was dedicated to her eldest son, Massai, who she welcomed in 2002. Next to a black and white portrait of the aspiring actor, she recalled how effortless his birth was. She wrote:
"My #1. His birth was easy and quick. He changed my life....now I'm Mommy...Praise God and my ancestors for allowing me this privilege."
The second post was a photo of Long and her youngest son, Kez, who she shares with her longtime love, retired NBA player Ime Udoka. The snap perfectly captured their sweet mother-son bond as the nine-year-old affectionately hugged his mom.
In her caption, Long revealed that Kez's birth was long and difficult while thanking him for slowing her down. The actress was 40 years when she welcomed her second child, and his birth allowed her to take much-needed time off work.
After welcoming Kez in November 2011, Long wasn't in a rush to find acting jobs. In fact, she said his birth energized her and allowed her to appreciate the small things as she began to see life through his eyes.
The movie industry allowed Long to take her break and bond with her baby. She recalls that after she announced her pregnancy, she didn't get any calls about jobs until her son was older and she was ready.
Long said she would no longer be the victim of Hollywood stereotypes because of her race and gender.
Long has always been a hands-on mother, dedicating herself to her children. Even when she was raising her son, Massai, as a single parent, she took pride in making sure she balanced motherhood with her career.
The "Big Momma's House" star was always determined to make sure she provided for her son in all aspects of his life by giving him exposure to many beneficial experiences, just like her own mother did for her.
Long's dedication enabled her to be a good mom to her sons while furthering her career in the film and TV industry. In 2020, she starred in the Netflix thriller "Fatal Affair," which also marked her first time as a producer.
The actress told Insider that being a producer allowed her to tell stories authentically. Long also said she would no longer be the victim of Hollywood stereotypes because of her race and gender.