Toya Johnson's Daughter Reign Sunbathes in a Burberry Swimsuit & Trendy Sunglasses
Toya Johnson's daughter, Reign, is a whole mood in recent photos shared on Instagram. The tiny diva was living her best life while sunbathing in a chic Burberry swimsuit and trendy sunglasses. 
As a reality star, Antonia "Toya" Johnson is always in the spotlight, so naturally, her daughters, Reginae Carter and Reign Ryan Rushing, are accustomed to flashing lights and rolling cameras.
At only three years old, Johnson's youngest daughter, Reign, has embraced the fab celebrity lifestyle in the most adorable way, and she was a "MOOD" in a recent Instagram post shared by her mom.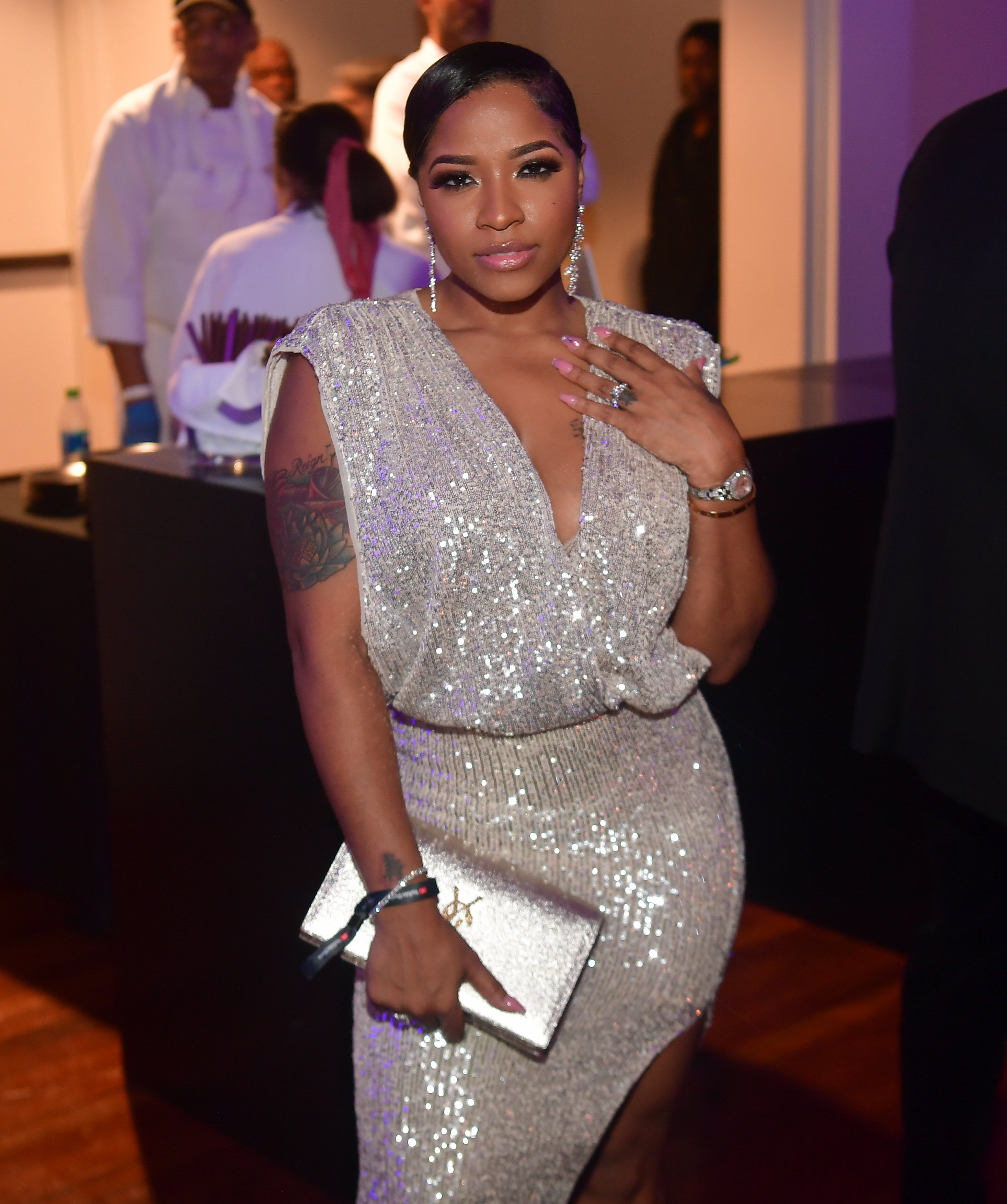 Johnson's post featured several photos of Reign looking stylish in a checkered Burberry two-piece bikini. The toddler was captured sunbathing on an oceanside deck while sporting a pair of trendy gold-studded sunglasses.
Reign looked like she was living her best life while lying on a towel, feet crossed and her arms tucked behind her head. In another snap, the youngster confidently looked up at the camera through her sunglasses, creating an epic modelesque shot.
The last post in the carousel was a hilarious video clip that showed Reign maintaining her diva-like pose as two women took photos of her. A voice could be heard laughing in the background, expressing awe at her behavior. 
Reign is Johnson's first child with Robert "Red" Rushing, who she started dating in 2017.
Johnson's post was liked by over 450k people, while several people took to the comments section to express their sentiments, including fellow reality stars Shamea Morton and Kandi Burruss.
Morton wrote, "Teach us Reign😂. She is just too much cuteness," while Burruss commented, "ok super model! Reign better pose!" Even Reign's big sister, Carter, had something to say and added, "It's the second one for me. The Face Is giving."
Reign's confidence is admirable and shows that she has plenty of experience in front of a camera. After all, she has appeared in photos ever since she was just a newborn baby.
The toddler's Instagram page is filled with snaps, candid and professional photoshoots with her mom, Johnson, and sister Carter. Clearly, Reign takes after the beautiful women in her family.
Born on February 18, 2018, Reign is Johnson's first child with Robert "Red" Rushing, who she started dating in 2017. Their relationship was documented on Johnson's reality show, "T.I. & Tiny: Friends & Family Hustle."
Rushing and Johnson got engaged in November 2019 with the romantic helicopter proposal featuring on the reality show's season finale last year. Johnson was previously married to rappers Memphitz and Lil Wayne.