Bindi Irwin Cuddles with Her Baby Daughter Grace While Walking around the Australia Zoo Gardens
Bindi Irwin is already introducing her two-month-old daughter Grace to life in Australia Zoo. The young mother is flourishing in her new role as caretaker of the baby. 
22-year-old Bindi Irwin took to social media to share a sweet snap of her holding her two-month-old baby, Grace Warrior. The conservationist shared what some of her daughter's favorite things are at the moment. 
Bindi looked very put together in her recent post - she stood smiling at the camera with Grace in her arms wearing a pair of light blue jeans, a long-sleeve khaki shirt, and ankle boots to finish off her look.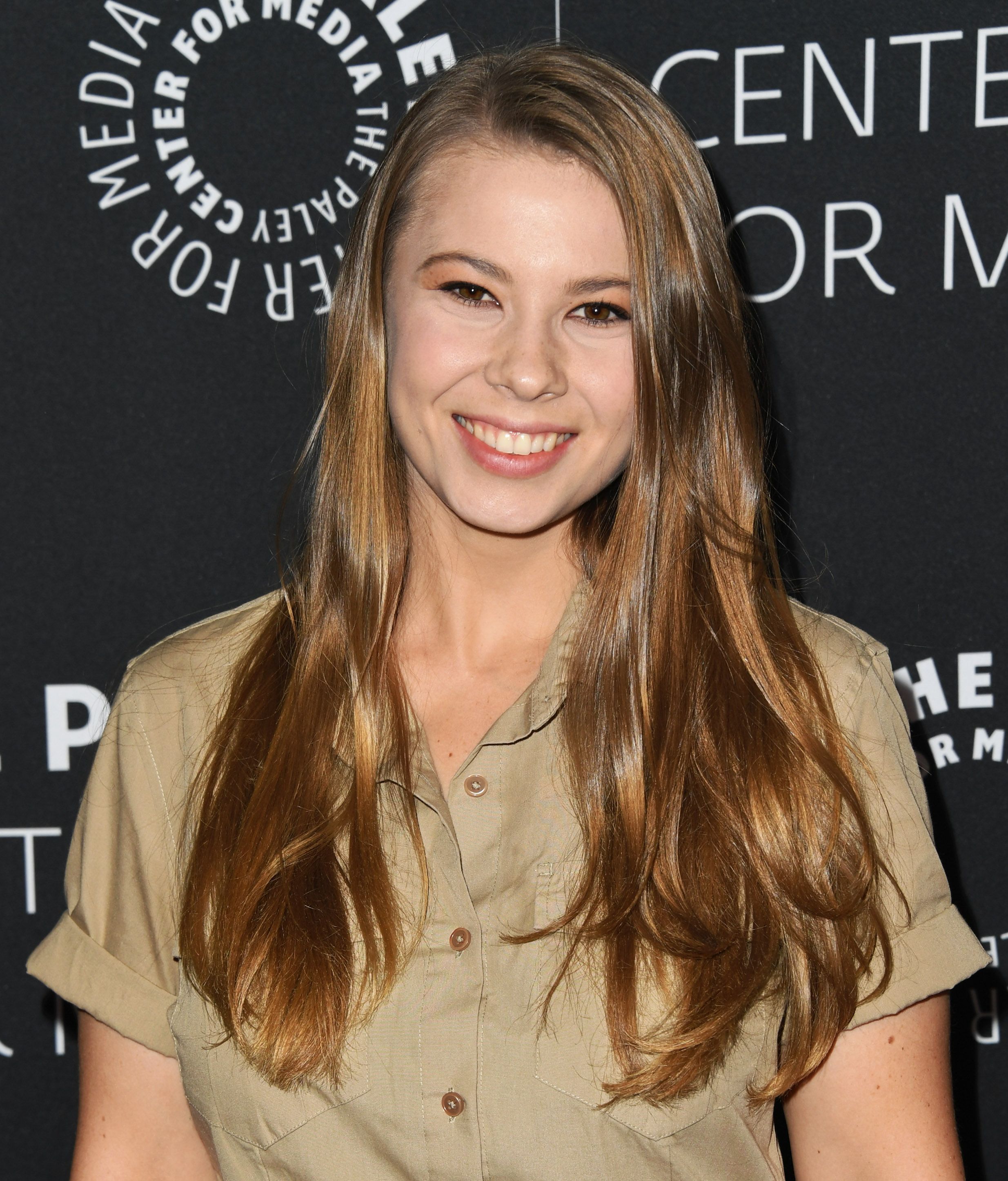 OUTDOOR STROLLS
Bindi and her husband, Chandler Powel, have already been showing their firstborn what their active outdoor lifestyle comprises and have integrated her into it. The young mother shared in her Instagram post: 
"She loves an afternoon walk through our Australia Zoo gardens, lots of cuddles and smiling big. She lights up the world with her beautiful heart. 💛"
Bindi was also sure to give her husband credit for taking the adorable picture that captured the mother-daughter moment. The family of three evidently loves spending quality time together. 
BUILDING A FAMILY
Powel and his wife didn't hesitate to expand their family. The Australia Zoo couple welcomed Grace into the world on their one-year anniversary, March 25, which means they will never have an excuse not to celebrate the special day. 
The new parents have already been dressing their daughter in the Australia Zoo uniform.
Grace carries a special piece of Bindi's late father, Steve Irwin. Bindi shared that her daughter's middle names, Warrior Irwin pays tribute to Steve, who fought for wildlife conservation throughout his entire life. 
BEYOND REALITY
The Irwin family could catch a glimpse of what life would look like if they hadn't lost Steve in 2006. Bindi shared a special piece of art that showed her father drawn into a family portrait holding baby Grace. 
Bindi posted the remarkable picture in celebration of her first Mother's Day, along with an emotional caption that shared how much she misses her father on special occasions. She said: 
"Celebrating my first Mother's Day. This day embodies the extraordinary gift of family...  I wish we could all be together but sometimes life has other plans." 
SHARING UPDATES
The conservationist has been intentional about keeping her 4.7 million followers up to date about navigating motherhood. Bindi and her husband have been sharing regular updates since announcing their pregnancy. 
The new parents have already been dressing their daughter in the Australia Zoo uniform. They waited until she was one month old before putting her in the iconic khaki shirt. 
Bindi shared the cutest pictures of the baby wearing her first set of Australia Zoo uniform. At the same time, she lay with the tortoises on a blanket, already sharing special moments with the animals around her. 
The mother emphasized that Grace already loves the animals, and she knows that the little girl will grow up to be a champion for wildlife conservation like the rest of her family.