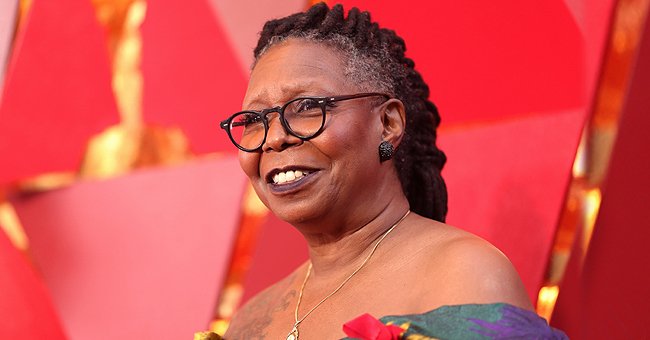 Getty Images
Whoopi Goldberg Is a Caring Grandmother – Meet Her Three Look-Alike Grandkids
Besides having a long and successful career, Whoopi Goldberg is also a mother of one and grandmother of three lovely grandkids she enjoys caring for.
Whoopi Goldberg is a name that has so much history behind it, and it belongs to one of America's greatest television personalities who continues to shine and shimmer at 65.
Goldberg has many reasons to be happy with how her life turned out, and her three grandchildren are one of them. Get to meet every one of them.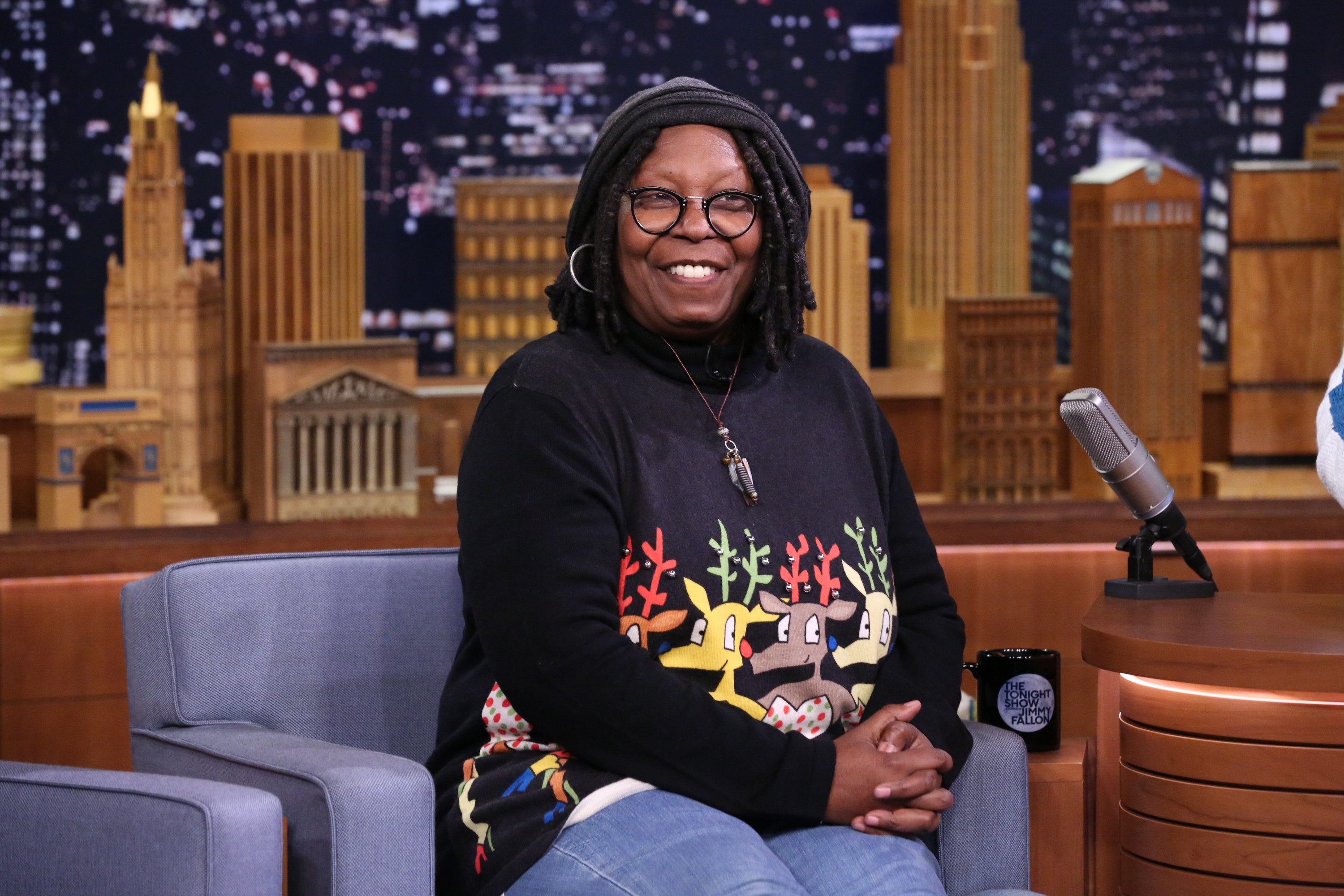 Whoopi Goldberg pictured on "The Tonight Show Starring Jimmy Fallon" in 2016. | Photo: Getty Images
GOLDBERG HAS THREE GRANDKIDS
The "The View" co-host became a mother in 1973 when she welcomed her daughter Alex Martin. She shares her with Alvin Martin, her husband from 1973 to 1979.
Alex is Goldberg's only child who grew up to become successful as an actress. However, she became a mother as a teenager when she welcomed her first daughter, Amara Skye, at 16.
She later met and fell in love with Bernard Dean, a businessman, who she married in 1993. The couple shares two children together, son Mason Dean and daughter Jerzey Dean.
Hence, Alex is a mother of three, while her famous mother, Goldberg, is a grandmother to three adorable grandkids who love their grandmother to bits.
Goldberg's first grandchild, Amara, was born on November 13, 1989. Despite being the granddaughter of a famous personality, she stays away from the spotlight.
She has an Instagram account where she posts pictures of some of her notable moments. From these posts, it is clear to see that she is a fun-loving and outgoing person.
Goldberg further revealed that she would not make any guest appearances in Mason's music and would not drop any verse on his record.
On September 15, 2020, the beautiful diva shared a picture that showed her relaxing at the poolside, clad in a purple swimsuit. She showed off her cleavage and tattoos as she posed for the selfie.
Amara has worked as a model and inherited Goldberg's infectious smile and passion for the arts as she is also a visual artist. She specializes in acrylic and spray paints and mixed media.
According to reports, she married her husband, Chris, in 2013. The couple welcomed their first child and daughter, Charli Rose, in April 2014, making a proud Goldberg a great-grandma for the first time.
Goldberg's second granddaughter, Jerzey, is a successful fashion designer and owns Jerzey Kennedy Designs, a Los Angeles and New York-based fashion brand.
She is also a model and enjoys posting on social media, regularly sharing pictures of herself on her Instagram page. On March 29, 2021, she posted multiple pictures of her in a grocery store while clad in a stylish outfit. She captioned the post:
"keep yo heart 3 stacks" 🌱."
Mason is Goldberg's only grandson. He was born in 1998 and is making his name as a talented rapper and musician. In March 2020, he released a song titled "Focus." He also has songs available on streaming platforms.
Mason made his rap debut in 2017 at the art show, "Parental Advisory Explicit Images: An Evening of Hip-Hop." Goldberg attended the show and spoke to Page Six about her grandson's venture into music. She said:
"If he does not cut it, then don't come and see his [expletive]! But if he is great, give him his props."
Goldberg further revealed that she would not make any guest appearances in Mason's music and would not drop any verse on his record, adding that she would stay on her lane.
Mason also loves posting pictures of his musical activities, outings, and life moments on his Instagram page. On January 1, he shared photos of him clad in an orange puffer jacket, which he wore over a black top and pants. In the post's caption, he wrote:
"May this year be filled with many blessings and opportunities."
Hopefully, Mason will continue to make great strides with his musical career until he eventually emerges on the big stage. Whenever that happens, everyone now knows that Goldberg would not be on that stage with him.
Please fill in your e-mail so we can share with you our top stories!