Michael Douglas Praises His Late Stepmother Anne in a Candid New Video
Michael Douglas's stepmother, Anne Douglas, passed away on Thursday at the age of 102. Her death was peaceful as she spent her last moments in her Beverly Hills home. 
Michael Douglas is mourning the death of his beloved stepmother, Anne Douglas, who died last week. The "Basic Instinct" actor paid tribute to his late stepmother in a moving Instagram video. 
Anne was a part of Michael's life for 66 years, and the actor recorded the message in an effort to express his gratitude toward her and acknowledge the important role that stepparents in play in children's lives.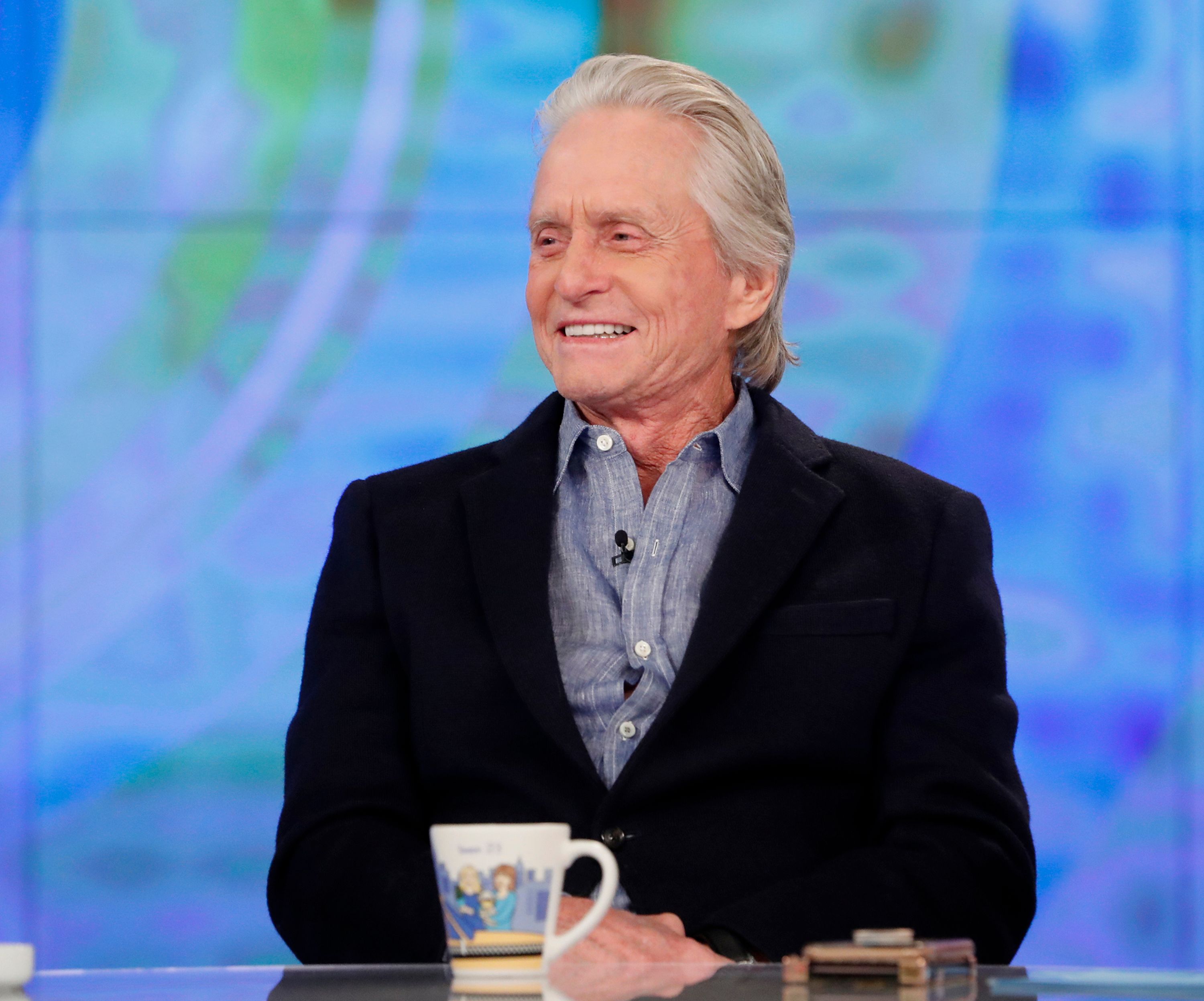 MOVING MESSAGE
In his post, 76-year-old Michael relayed that Anne had played an integral part in his life for more than six decades. He emphasized how loved Anne was by him and his family as he said: 
"My stepmother Anne passed away last week, she was 102 years old. She was my stepmother for 66 years and our family adored her. "
Furthermore, Michael also shared a more general message for other stepparents. He encouraged them that their work in families is important and should receive more recognition. 
MARRIED TO KIRK
Anne was introduced into the Douglas family upon marrying the actor Kirk Douglas in 1954. Anne, a former film publicist, and philanthropist passed away in the home she shared with her husband of 66 years. 
The "Spartacus" actor credited his wife with his longevity and joy, saying that she kept him going with her lively presence.
Michael's stepmother died a little over a year after his father passed away on February 5, 2020. Kirk was 103 when he died, and Anne lived to see 102. 
THROUGH THE DECADES
Kirk and Anne shared a love that lasted throughout the decades, but it wasn't necessarily love at first sight between the actor and the publicist. Their book " Kirk and Anne: Letters of Love, Laughter, and a Lifetime in Hollywood" details their story.
Despite turning down the "Vikings" star's initial request to eat dinner together, Anne eventually fell for Kirk when he scooped elephant dung out of the way while dressed in a tuxedo. Anne shared about the moment, saying: 
"It was not only funny, it was showing me that he was able to do things that are not expected from him."  
GROWING THE FAMILY
The couple went on to tie the knot and expand their family. Anne and Kirk welcomed two sons, Peter and Eric Douglas, into the world. They joined siblings Michael and Joel Douglas from Kirk's previous marriage to Diana Douglas. 
The "Spartacus" actor credited his wife with his longevity and joy, saying that she kept him going with her lively presence and their meaningful conversations, which stretched well into the night. 
The Hollywood star's legacy lives on through Michael, who stepped into his father's shoes by becoming an award-winning actor. Michael shared that Kirk was a source of honest advice and support throughout his career. 
Kirk was at the unveiling of his son's star on the Hollywood Walk of Fame, where Michael commented on how much he appreciated his father's support and love.