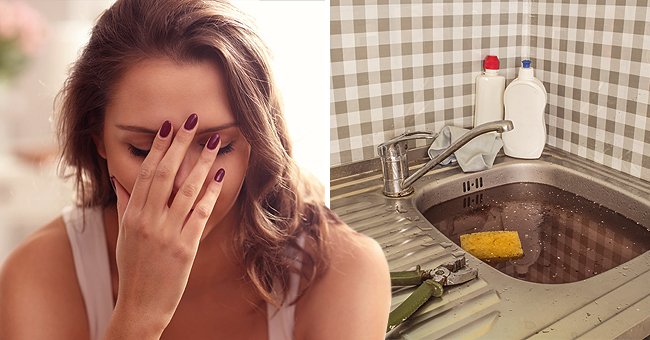 Shutterstock
Daily Joke: A Well-Paid Lawyer Sees His Wife Crying at Home
An important lawyer's wife was upset about a leaking sink in the house, and she could not hold back the tears. When her spouse got back, he tried to proffer a solution. Here is how he went about it.
A woman was frustrated with the leaking sink in her home that she burst into tears. While she was crying, her spouse, who is an influential lawyer, arrived and asked her why she was in tears.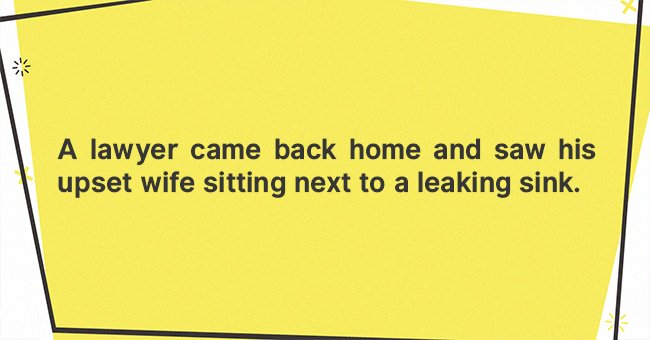 Source: Amomama
After explaining the situation, he got busy trying to fix the sink. However, these efforts proved futile as the sink kept leaking. After running out of ideas on how to fix the damaged sink, he called the handyman.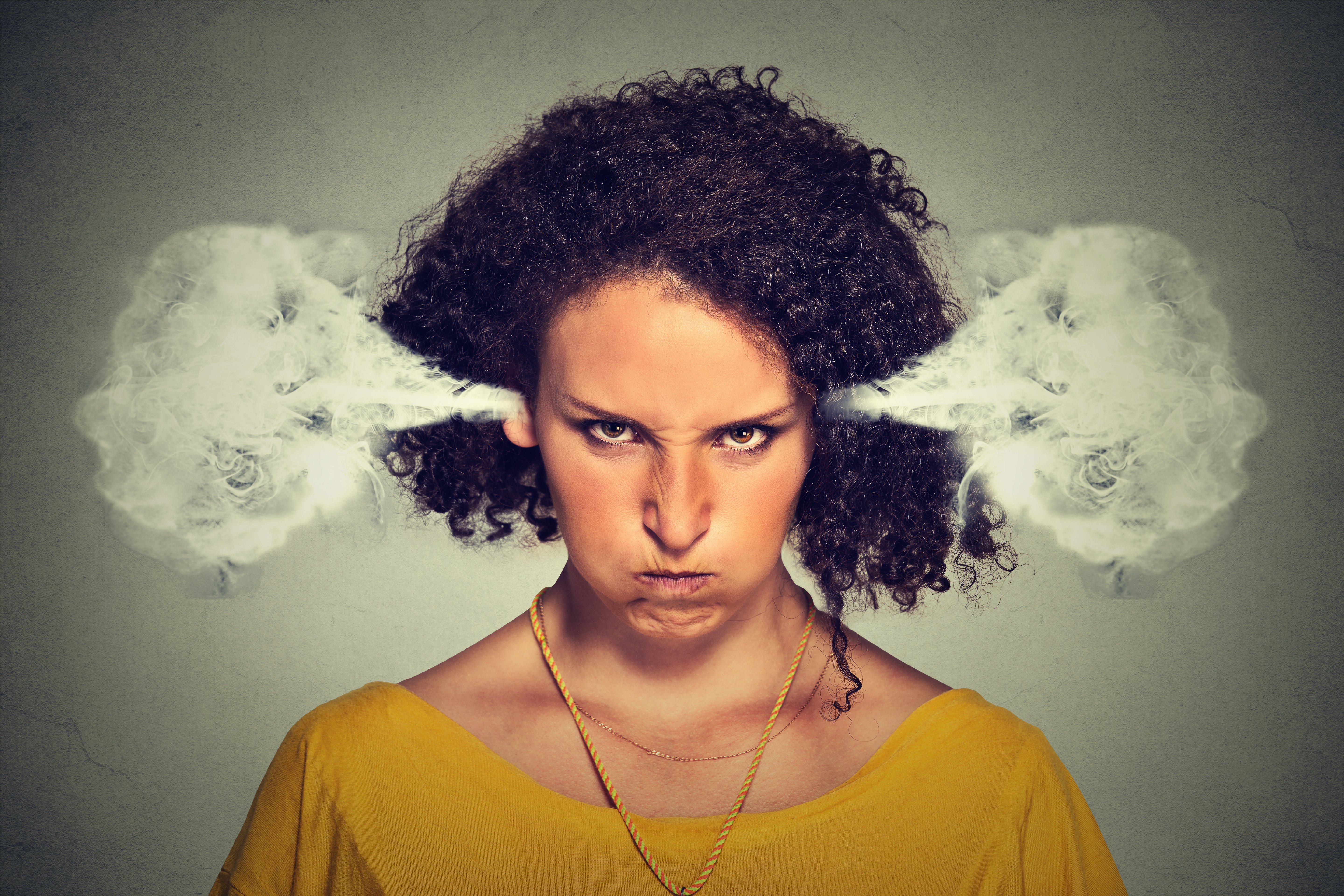 Woman in mustard top fuming with anger. | Photo: Shutterstock
In little time, the maintenance guy arrived and got to work. Within three minutes, he stopped the sink from leaking, and it got back to its normal working condition.
When asked how much his service cost, the maintenance man tendered a $90 bill. The influential lawyer was quite displeased by this, but he obliged because of his position.
But before the handyman left, he decided to ask why the bill was that high. He argued that even though he was one of the top lawyers in town, he had never been paid that amount under five minutes. The handyman said:
"Honestly, neither did I when I was a lawyer."
Here's a second joke about a group of lawyers who gathered for a poker game. During the game, one lawyer named Johnson suddenly shouted, claiming that he had won the round.
A second lawyer, Henderson, was unhappy about it as he threw down his cards and accused Johnson of cheating.
Philip, another lawyer present, found Henderson's claim incredible as he asked him why he thought Johnson cheated. Henderson replied:
"Those aren't the cards I dealt him!"
Read another interesting joke about a lawyer reading his client's will.
Please fill in your e-mail so we can share with you our top stories!