Who Are Neal McDonough's Wife and Children? Facts about His Big and Loving Family
"Desperate Housewives" star Neal McDonough is a proud father to his kids and, even more, a devoted husband to his wife. But in between love for his family, the actor has enough room for God. 
Neal McDonough is best known for his roles in popular series like "Desperate Housewives," "Band of Brothers" and most recently Paramount Network's "Yellowstone."
But despite his numerous achievements in Hollywood, McDonough's biggest achievement remains his beautiful large family with his wife, Ruvé Robertson.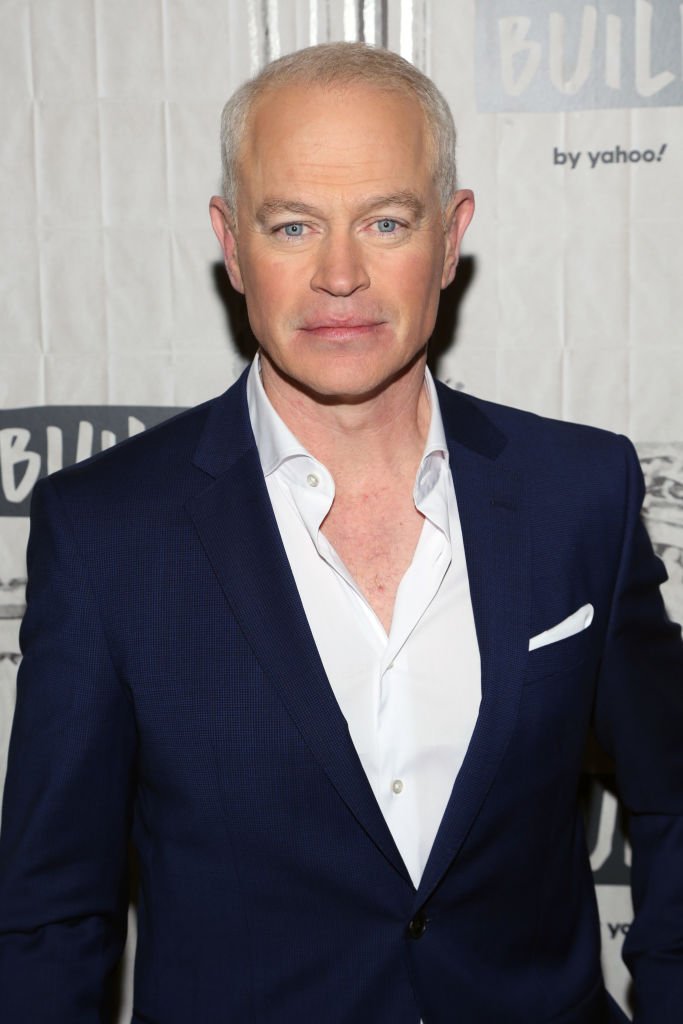 From the beginning of McDonough's love story to their current roles as parents, here's a look into the couple's blissful life together.
MARRIED FOR NEARLY A DECADE
McDonough met his future wife in 2000. At the time, he was filming "Band of Brothers" in London, where Robertson was working in the public relations industry.
The duo bumped into each other on St Patrick's Day which also doubled as McDonough's first day in London. For the actor, it was love at first sight.
Speaking about their first meeting in an interview in 2004, McDonough recalled commenting on Robertson's height but luckily, she did not mind. McDonough and Robertson soon started dating, and on December 1, 2003, they got married in front of their loved ones.
A seven-week honeymoon followed the couple's nuptials with visits to several beautiful places, including Cape Cod, London, and South Africa, the bride's home country.
Robertson, a former swimsuit model, is from South Africa. She reportedly had her high school education at Empangeni High School, located on the east coast of the country.
Since getting married in 2003, Robertson and McDonough have enjoyed a blissful life together. Over the years, fans have also seen the actor publicly gush about how much he loves his wife.
In celebration of the couple's 13th wedding anniversary, McDonough took to Instagram, sharing an adorable picture of them kissing. He accompanied it with a sweet caption describing Robertson as his best friend and the greatest gift a man could have.
The following year, McDonough shared yet another loving post, noting that it had been 17 years since he met Robertson. In the caption, he described his wife as a great woman and credited her for helping him build his amazing career.
When McDonough is not penning touching tributes to his wife on social media, he takes out time to write poems for her. Safe to say, Robertson is the actor's greatest muse!
HE HAS FIVE CHILDREN
Since getting married 18 years ago, McDonough and Robertson have welcomed five beautiful children; two sons and three daughters.
The couple's oldest child, Morgan Patrick, was born in November 2005, with their daughter Catherine Maggie coming only two years later.
Robertson and McDonough welcomed their second daughter London Jane in January 2010 and another, Clover Elizabeth, in August 2011.
On March 31, 2014, Robertson and McDonough expanded their brood when their fifth child, James Hamilton, was born. And with that, the couple decided, no more kids.
But left to McDonough, they could have had more. The actor grew up in a family of six children, and according to him, he had to reach a middle ground with Robertson when they were deciding how many kids to have.
As one of Hollywood's most sought-after acts, McDonough undoubtedly has a busy schedule, but this has never stopped him from creating time for his wife and children. 
For the actor, being home with his family is key. He kisses his wife as much as he can and coaches the kids on weekends. Talk about a full hands-on dad!
MCDONOUGH PUTS GOD FIRST
McDonough prides himself on his religious values. As a matter of fact, for the actor, two things come first —family and God. 
A devout Catholic, McDonough goes to church as much as he can. More so, he applies his religious principles in all areas of his life, including his career.
In 2019, McDonough admitted that he wouldn't kiss anyone other than his wife for two reasons. First is his commitment to her, and second, his commitment to God.
But while McDonough's religious beliefs help keep him grounded, it has proved detrimental to the actor's career in the past.
In 2019, McDonough revealed that he was fired from ABC's series "Scoundrels" in 2010 after refusing to do a sex scene with his co-star.
The actor recalled it as a terrible time for him, adding that he could not get jobs for a while because everyone thought of him as a religious zealot.
But evidently, it was not long before McDonough got back on his feet. Today, not only is he one of Hollywood's finest actors, but the 55-year-old is also a happy family man. Life couldn't be any better!