Remy Ma's Baby Reminisce Sports Afro While Singing Her ABC's Patti LaBelle Style in a Cute Clip
Remy Ma has her hands full with her daughter, Reminisce, who is already singing her ABCs. The doting mom shared an adorable video clip of her singing in Patti LaBelle style.
"Love & Hip Hop" star Reminisce "Remy Ma" Mackie's baby girl, Reminisce Mackenzie is one adorable child and is both a source of joy for her parents and the fans.
Remy Ma, who shares her daughter with her husband, rapper Shamele "Papoose" Mackie, took to Instagram to share a sweet video of the toddler freely singing her ABCs at home.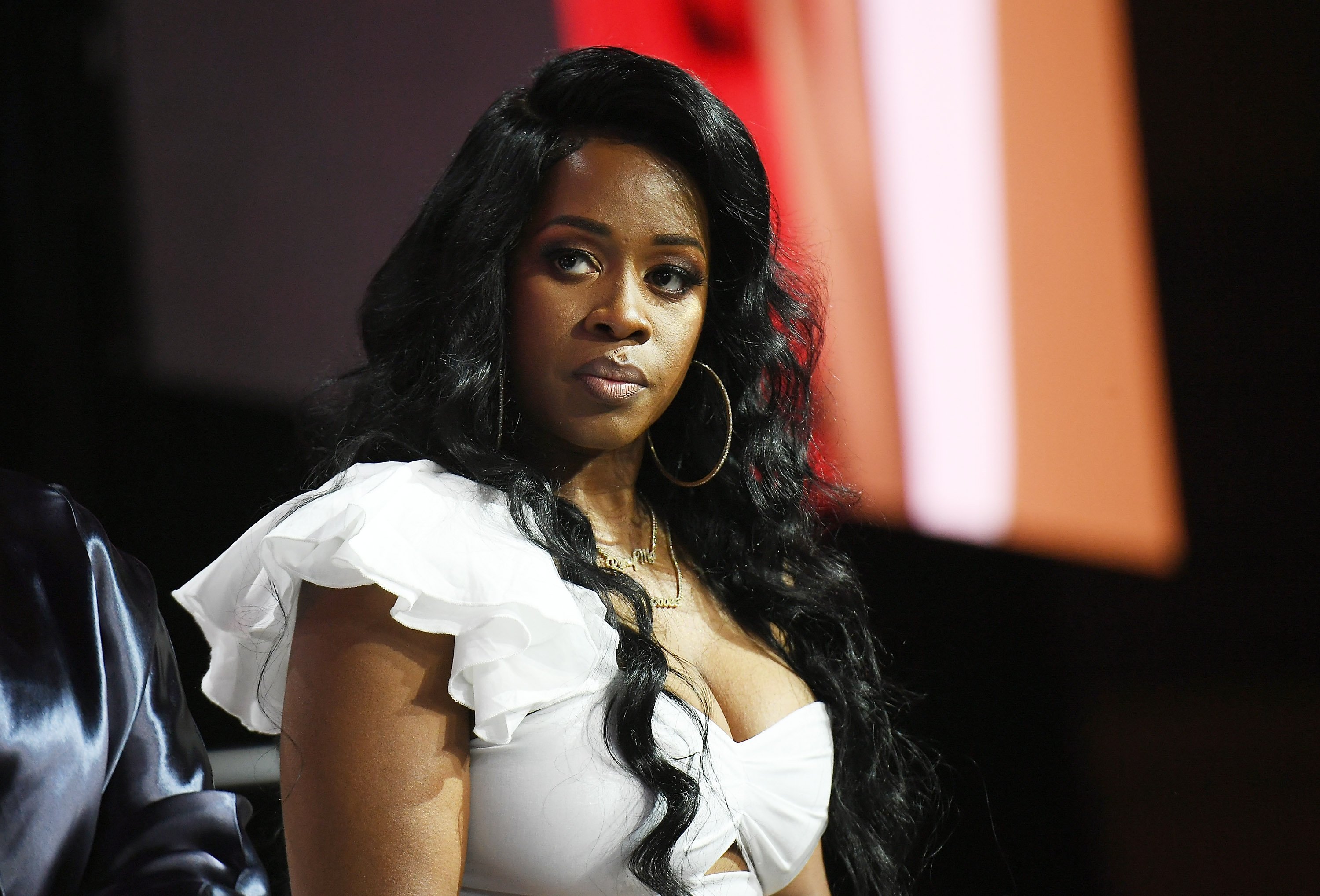 In the video clip, baby Reminisce wore a white singlet bodysuit and sparkling earrings on her tiny ears. Her Afro hair was left in its natural state as she held a phone in one hand. The post was captioned:
"The Golden Child singing her ABC's @mspattilabelle style! ... she does Ms. Pat's hand gestures and everything."
In the background, Patti LaBelle's voice could be heard singing her "Sesame Street" rendition of the alphabet while Reminisce cheerfully danced and sang along. 
The toddler could be seen bouncing excitedly and waving her hands in the distinctive style of LaBelle, who competed in the second season of "The Masked Singer" in 2019.
Fans were just as delighted by the video of Remy Ma, who could be heard giggling off-camera, and took to the comments section to express their awe at the charming baby girl.
One fan commented, "That girl knows good music AND got rhythm ?? it's the afro for me," while another added, "I love it she got that old soul in her get it baby girl (sic)."
While she may have an "old soul," Reminisce is only two years old. Remy Ma and Papoose welcomed her in December 2018, and everything about her birth was a miracle, resulting in her nickname, "the golden child."
The " Conceited" rapper was candid about her infertility struggles, which led to the couple conceiving through in vitro fertilization. After the successful pregnancy, Remy Ma also had to endure difficult labor.
Fortunately, Reminisce soon showed the couple why her nickname was so fitting. At only four months old, she was already talking and picking up on Remy Ma's cadence.
The proud parents, who often share cute videos and pics of their baby, even created an Instagram page for Reminisce's fans to stay updated on her growth and progress.