Vanessa Bryant Honors Late Husband Kobe with a Speech at His Basketball Hall of Fame Induction
Vanessa Bryant paid an emotional tribute to her late husband, NBA star Kobe Bryant, a year after his death. Watch her moving tribute during his induction at the Naismith Memorial Basketball Hall of Fame.
The late NBA star Kobe Bryant was recently inducted posthumously into the Basketball Hall of Fame along with basketball stars Kevin Garnett and Tim Duncan. Kobe's widow, Vanessa Bryant, graced the event on behalf of her husband. 
Vanessa, who wore a purple dress during the induction, admitted in her speech that she rarely spoke highly of her husband in public. If he was at the event, he would make a funny reaction, she added.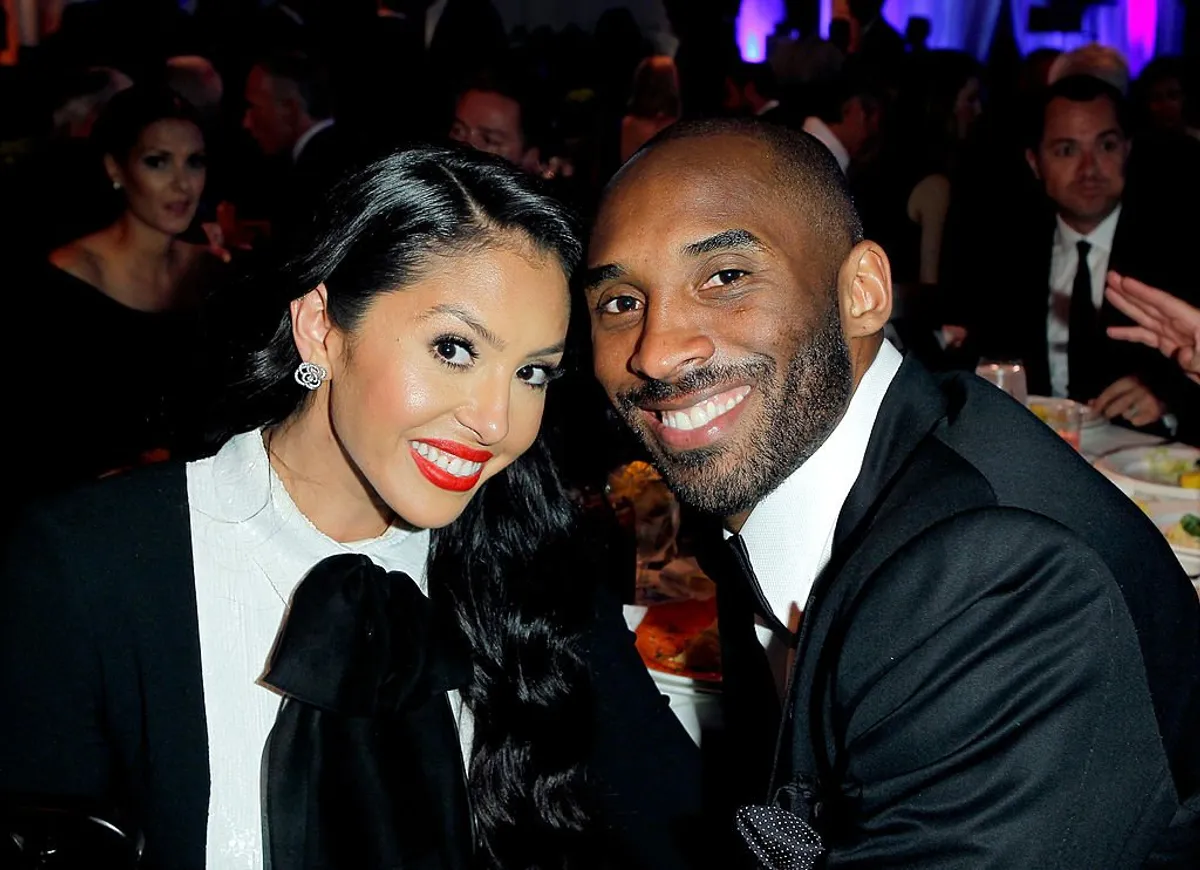 Vanessa said that when it comes to playing basketball, Kobe would give his all even if he had injuries because he doesn't want to disappoint his fans. She added:
"If he could help it, he'd play every minute of every game. He loved you all so much."
Besides his passion for basketball, Vanessa praised her husband's other inspiring accomplishments, including winning an Oscar and being a New York Times best-selling author. 
But of all the worldly achievements Kobe had, the one he was most proud of was being a "girl-dad," revealed Vanessa, who shares four daughters with the legendary baller.
She thanked Kobe for being a great father and for devoting time to his family when he was still alive. She also congratulated him for his induction and for being an "overachiever," saying:
"You're in the hall of fame now ... you're an all-time great."
Kobe's induction came after Vanessa released an apparel line on May 1 in honor of her late daughter Gianna "Gigi" Bryant who would have celebrated her 15th birthday.
Gianna died alongside Kobe in a helicopter crash in January 2020 in Calabasas, California. The father-daughter duo died along with their seven companions.
The 39-year-old mother branded the sweatshirts and sweatpants as Mambacita, her late daughter's basketball nickname. Her moniker was reminiscent of Kobe's nickname, "Black Mamba."
The proceeds from the clothing line will benefit the Mamba and Mambacita Sports Foundation, a non-profit Vanessa established in memory of her late daughter and husband. Aside from Gianna, the couple also shares Natalia,18, Bianka, 4, and Capri, 1.
Following the tragic crash, Vanessa sued four sheriffs from Los Angeles County last year for allegedly sharing photos from the incident.
The L.A. County reportedly claimed her lawsuit was "not viable," adding that Vanessa had no legal basis to sue their office. They also denied disseminating any of the pictures to the public. 
They insisted they did not provide pictures to the media nor post the images on the internet. According to their county attorney, they do not condone showing photos from an accident site.