Chris Brown Praises Mother of His Son, Ammika Harris, in His Birthday Tribute for Her
Not many truly know what is going on between Chris Brown and Ammika Harris, but one thing is for certain; they both love their baby, Aeko, and will always possess an affection for one another. 
Singer Chris Brown took to Instagram to honor the mother of one of his children and son Aeko. For her birthday, he referred to model Ammika Harris as a "special woman."
Brown posted three pictures. The first one was of Harris herself, the second of her giving birth while Brown consoled her, and the last was her with her toddler.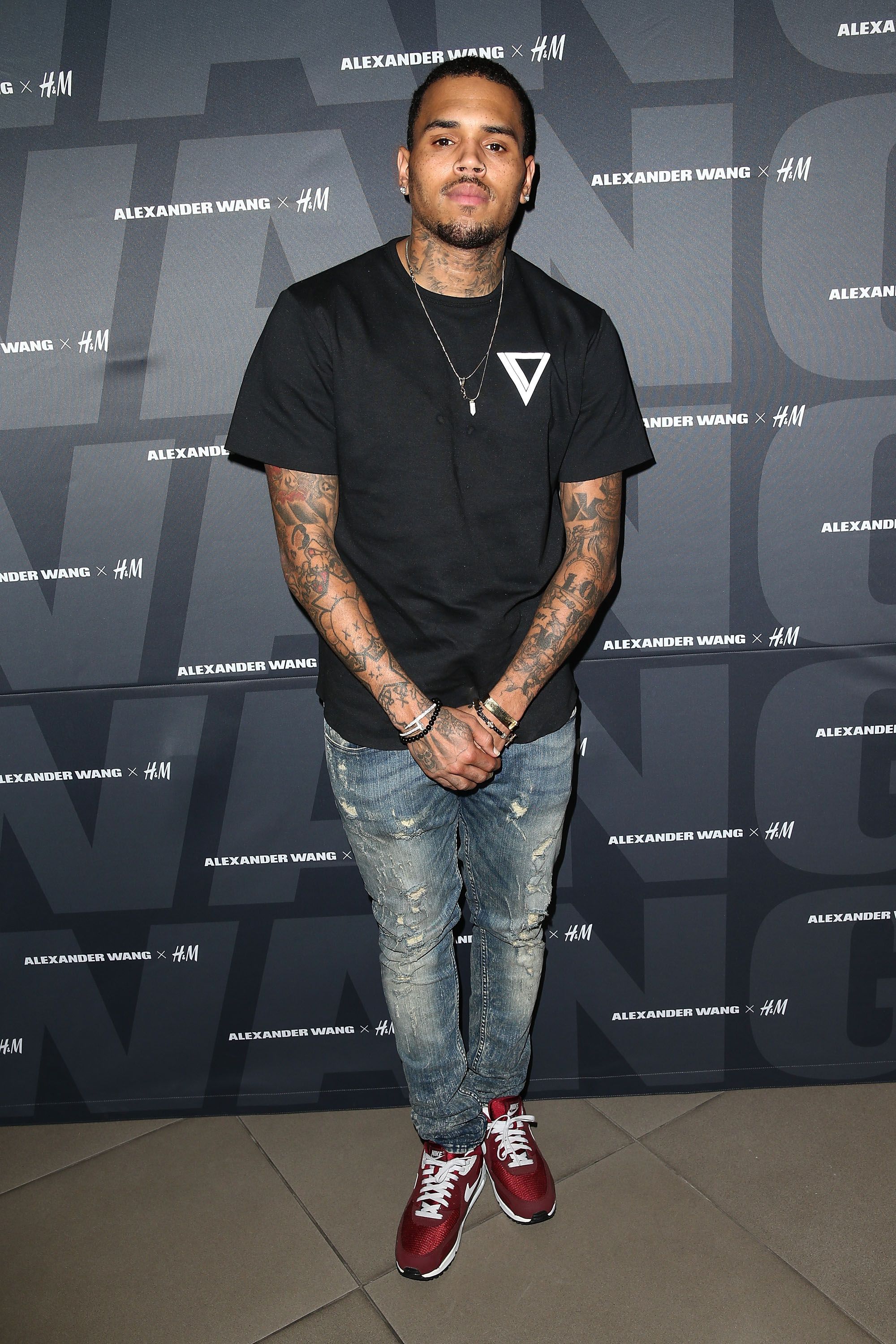 MOTHER AND MODEL
The initial picture captures the model posing alluringly on a white seater, wearing a cream dress complete with a revealing top. Taking to the caption, the singer wrote:
"HAPPY BIRTHDAY TO THIS SPECIAL WOMAN. ♉️ ♉️ = 🦂 ❤️. LOVE YOU MEEK MEEK... @ammikaaa."
Her luscious dark hair tumbled past her shoulders, lightly touching the seat. A multicolored assortment of flowers decorated the space behind her, matching the purple wall. 
NEW LIFE 
The subsequent photo was touching, Harris in pain as she gave birth while Brown held her one hand in both of his. The singer touched his forehead to hers in a tender moment, somehow perfectly caught on camera. 
Last year there were break-up rumors.
The last capture caught the doting mother on camera with the same background as the first. However, this time she is not modeling but caught in the moment lovingly holding her little one in her arms.  
BIRTHDAY BASH
Brown turned 32 years old this May, and Harris didn't hesitate to show the singer some love either on Instagram. She shared a clip of Brown nestling up to Aeko. 
As for Brown's actual party, there were some complications with the police. The LAPD got rid of many people because it violated COVID-19 restrictions by surpassing the limit of individuals one can have indoors. 
STATUS: IT'S COMPLICATED 
Although cleared up, last year, there were break-up rumors when Brown unfollowed everyone on social media, including Harris. The couple's status is always unclear, a source stating around the time of the whispers:  
"Chris and Ammika haven't put an official label on where things stand with them right now."
Their relationship status may be unclear, but their love for Aeko is plain. Recently, Harris shared a sweet photo of her baby playing with his toes.
Constantly flaunting her precious boy during Thanksgiving last year, Harris also shared a photo of Aeko and her wearing matching outfits. The two were having some fun together, with Aeko holding his new toy. 
Their outfits were precious and festive, sporting red, white, and green shades and filled with snowflakes, reindeer, and polar bears. It has so far received around 165,000 likes.