Hilaria Baldwin Praises Doctors after Baby Edu's Allergy Scare
Alec Baldwin's wife recently shared a scary experience with one of their youngest sons. The little boy had an allergic reaction, and his mother had to handle it alone.
Over the weekend, Hilaria Baldwin took to her Instagram account to share about an incident that occurred with one of her children. Her youngest son, little Eduardo "Edu" Pao Lucas, had to be rushed to the emergency room.
The little boy needed medical attention because of an allergic reaction he'd suffered. Hilaria's social media post included a photo of her cradling the 8-month-old boy while sitting at a hospital.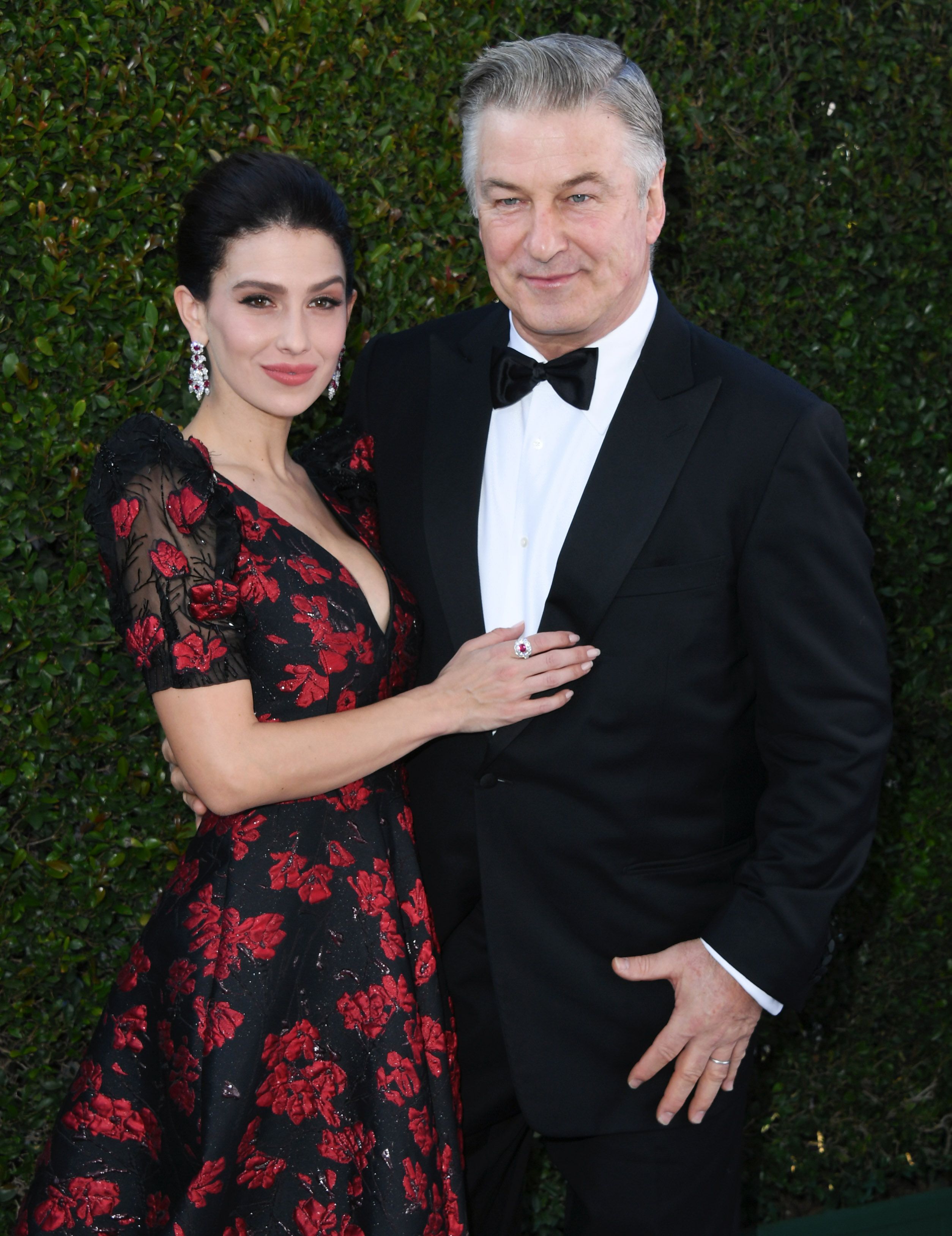 In the caption of her post, she wrote at length about the incident. Alec Baldwin's wife first noted how her newborn son had given her a "scary experience" with his allergic reaction, adding:
"I don't know to what yet, but it was one of those horrible moments a parent dreads."
The fitness instructor revealed how the incident had been a first for her because her other children didn't have allergies. She noted how parents got shaken every once in a while, no matter the number of children they had.
What made such moments really scary was that one couldn't prepare for them. Hilaria explained that little Edu was feeling better in the image she'd shared, and his vomit had dried on her clothes.
The podcast co-host also revealed that her husband hadn't been with her as he was away at work. A friend of Hilaria's sent the "Saturday Night Live" star a photo of the aftermath to reassure him about Edu's health.
The "Mom Brain" host then took some time to thank the medical staff that assisted her with her son. She then shared with other parents how she was told to act quickly when such situations arise.
Hilaria, 37, encouraged other parents to reach out for help if they find themselves in similar situations and not to wait to see if the child would get better. She concluded by sharing her love for little Edu.
The newborn baby's incident occurred on Saturday, and the following day, his mother gave an update. She revealed that her son was doing better and thanked her fans for their wisdom and well wishes.
Hilaria shares daughters María Lucía Victoria, 2-months, Carmen Gabriela, 7½, and sons Edu, Romeo Alejandro David, 2½, Leonardo Ángel Charles, 4, and Rafael Thomas, 5½, with her actor husband.
Cooper Michael Murray weighed in at 6lbs 10oz.
Edu was born on September 8, 2020, at 7:46 p.m. weighing in at 7lbs 8oz. In April 2021, Hilaria showed off her mothering skills by sharing an Instagram photo of her breastfeeding Edu and an infant Maria simultaneously.
Another star who recently became a parent is "Harry Potter" star Devon Murray. His girlfriend, Shannon McCaffrey Quinn, gave birth on January 2, 2021, to their son Cooper Michael Murray.
The little boy weighed in at 6lbs 10oz. Murray and Quinn announced that they were pregnant in July 2020, with the actor noting that their child was expected on January 14, 202, before thanking fans for their kind messages.