Janet Jackson Turns 55 and Celebrates Her Birthday with a Cake & Message to Her Fans
Janet Jackson's 55th birthday came with the right amount of thrills and frills enough to honor the music legend that she is. Fans had a field day celebrating with her on social media.
Music icon Janet Jackson celebrated her 55th birthday in grand style, making sure she carried fans along all the way. The star shared a few posts on social media, and many were elated to join in the interaction. 
It was a memorable affair for both Jackson and her fans after she posted a photo of her birthday cake that made memories come flooding. The chocolate glazed cake included a single detail. However, this detail proved to be the most symbolic.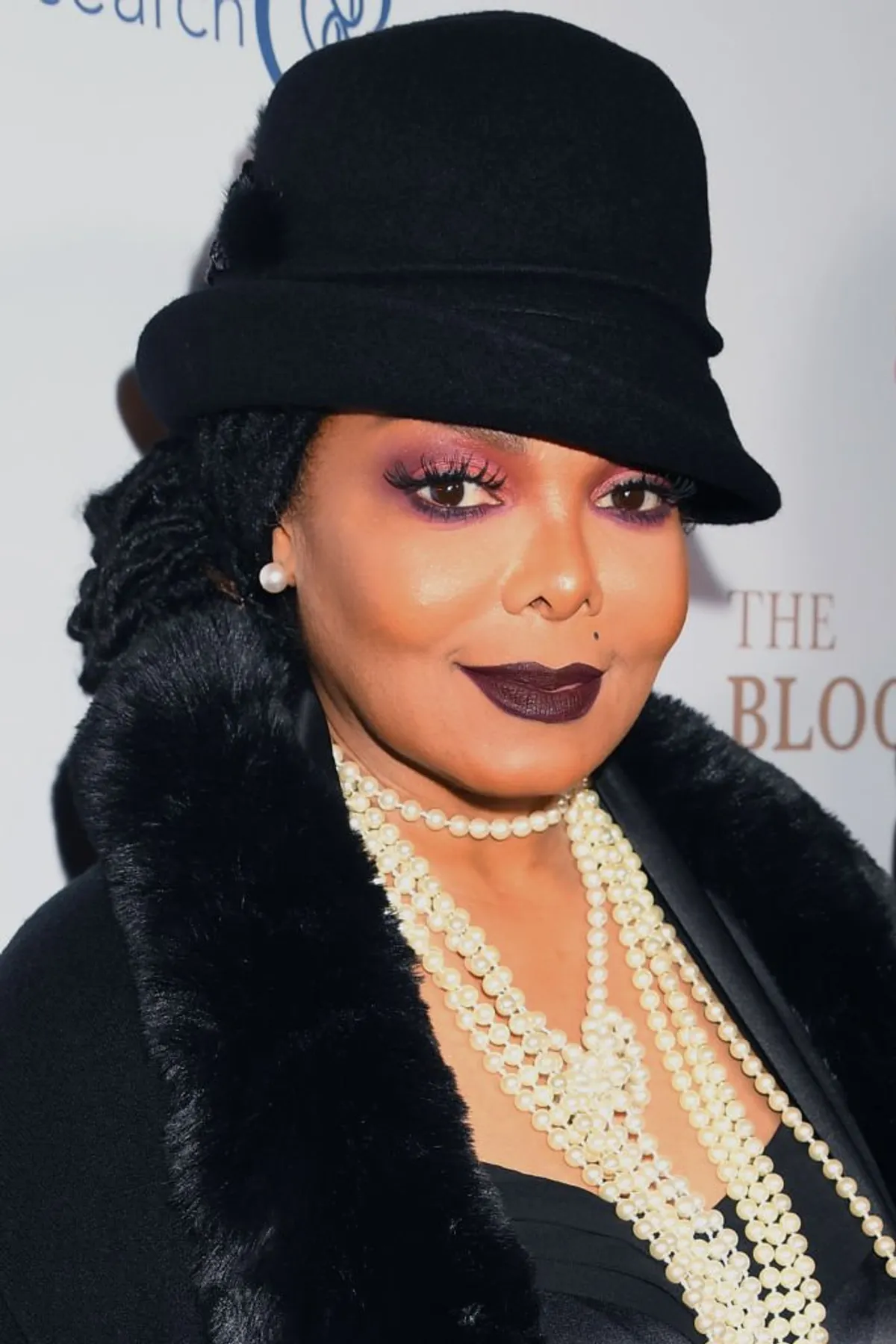 Jackson's cake was decorated with an image of her iconic single ear key hoop, which many saw her wear on stage, in music videos, and during tours. 
The silver hoop symbolizes Jackson's career at its peak. At the time, it became a signature item that fans grew to know and love. A happy Jackson heartily captioned her post: 
"#iLuvit Thank you."
Another post presented a clip of many fans gathered at the Julien's Auctions in Beverly Hills where Jackson's admirers sang the "Happy Birthday" song while her virtual call was projected for everyone.
The star was close to tears as she thanked her longtime fans for showing her immense support through the years and decades of her churning out chart-topping music. 
Jackson's auction items were all laid out except for her 2004 Super Bowl ripped bustier that stamped her career.
Fans' presence at the Julien Auctions event came in line with a three-day auctioning program she organized for her 55th birthday. Her Iconic Treasures from the Legendary Career and Life of Janet Jackson included a display of memorabilia through her decades-long career.
The memorabilia, which were all auctioned, included red carpet dresses, tour outfits, music video costumes, and some of her personal items. Through the auctions, some of the items made iconic marks. 
According to reports, Jackson's famous "Rhythm Nation" military-inspired jacket sold at $81,350 as opposed to the initial sale expectation, which was summed at the range of $4,000-$6,000.
Jackson's single hoop key earring was purchased at a price peak of $43,750. During the auction, she put up more than 1000 possessions. Parts of the auction sales would go to Compassion International, an organization that helps kids in impoverished conditions. 
Jackson's auction items were all laid out except for her 2004 Super Bowl ripped bustier that stamped her career. This brings back the unforgettable moment Justin Timberlake performed with her on stage and pulled at the bustier. This caused it to rip, exposing more than her cleavage.
Timberlake was recently in the news where he tendered apologies to both Jackson and Britney Spears over his past misconduct. His apology to Jackson was a first since 2004.