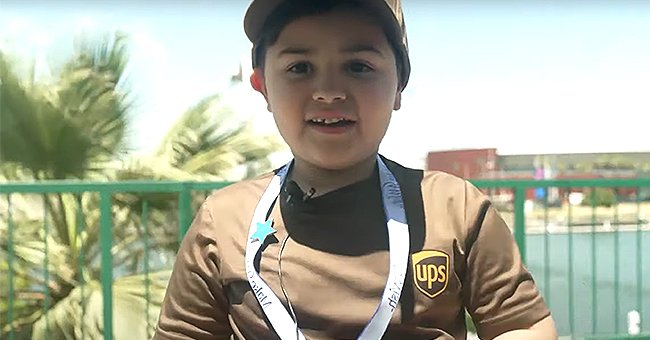 youtube.com/ABC News
6-Year-Old Boy with Leukemia Realized His Dream of Becoming the Youngest Driver of UPS
Read the heartwarming story of a 6-year-old boy who got to fulfill his dream of becoming a UPS driver with the help of the Make-a-Wish foundation after months of waiting and hoping.
Sometimes when people join hands to make one person's dreams come true, no matter how little, others can be quickly reminded how beautiful the world and humanity can be.
Recently, the story of a six-year-old boy who got to live out his dream rocked the news. According to Good Morning America, Matteo Toscano, a young boy battling leukemia, got to live out his dream of becoming a UPS driver.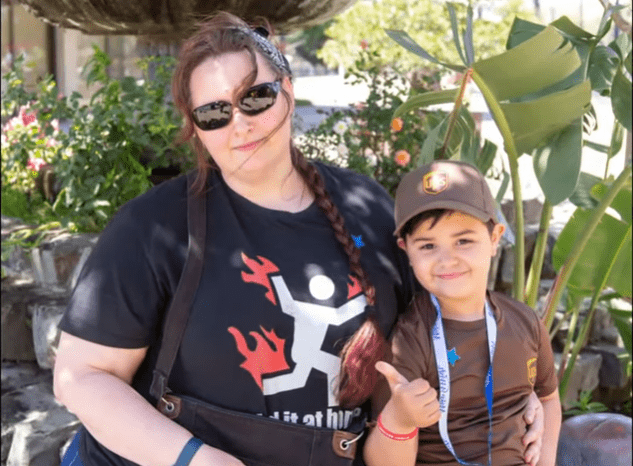 Mateo Toscano, a 6-year-old battling leukemia, becomes UPS driver for the day | Photo: Youtube/abcnews
Thanks to the Make-a-wish foundation, a foundation that grants wishes to children with critical illnesses, he was able to make deliveries while breaking the record of being the youngest UPS driver in the world.
Young Toscano's dream recently started when he began paying attention to the mailman who came to deliver mail every day. The president and CEO, Make-A-Wish Northeastern & Central California and Northern Nevada, Jennifer Stolo, said:
"Oftentimes, it's the simplest of wishes that become larger than life and are not only life-changing for the wish child, but for their family."
Years ago, the young boy was diagnosed with leukemia. However, due to the pandemic in 2020, he was unable to leave his house for health and safety reasons.
The highlights of these days for Toscano during the lockdown were watching people from inside his house and watching the delivery drivers come by to drop off packages.
This May, he joined UPS driver Dave Cundari, 37, on a mission to deliver packages. Just like his older companion, Toscano was given a sharp-looking UPS uniform and his own mini truck, which he drove before they headed out on the road.
Throughout the day, Cundari and Toscano made quite the terrific duo as they delivered packages to various city officials and local police.
This is not the only heartwarming story about a young child who has a sweet and heartwarming dream. In Jackson, Tennessee, an eight-year-old girl named Stoni Warren wrote a book about a special dream that she has.
Born an only child, Stoni has always wished that she would have a sibling to play with, and so with the power of faith, she wrote a book titled "The Hospital" about her hopes of having an older sister and a younger sibling.
While Stoni's mother, Demitrea Leach, agrees that her daughter is still too young to understand the concept of how a child is conceived, she still encourages her daughter to write about her dreams. It is truly heartwarming to see people encouraging children and their bright dreams.
Please fill in your e-mail so we can share with you our top stories!